Too often in situations such as documentary shoots, music videos and any run-n-gun situation where you have to place the camera in an awkwardly low angle or in a position where a tripod would be impossible, become quite frustrating. I've been in the market for a hi-hat type of support device and I recently stumbled upon The Wedge from Matthews Studio Equipment. Matthews are a popular grip equipment manufacturer and they've come up with the Wedge – a really neat portable and low POV camera mounting solution that ensures fast, stable camera positioning in a variety of situations, offering increased creative filming possibilities.
Shooters can mount small cameras such as a Sony A7s II, Canon 5D Mark III/rigged BMPCC or even compact Super 35 camcorders like the Sony FS5 or FS7 to the Wedge via a variety of accessories such as ball head, flat plate mount, Fluid Head and 100mm Ball Fluid Head, allowing full camera movements.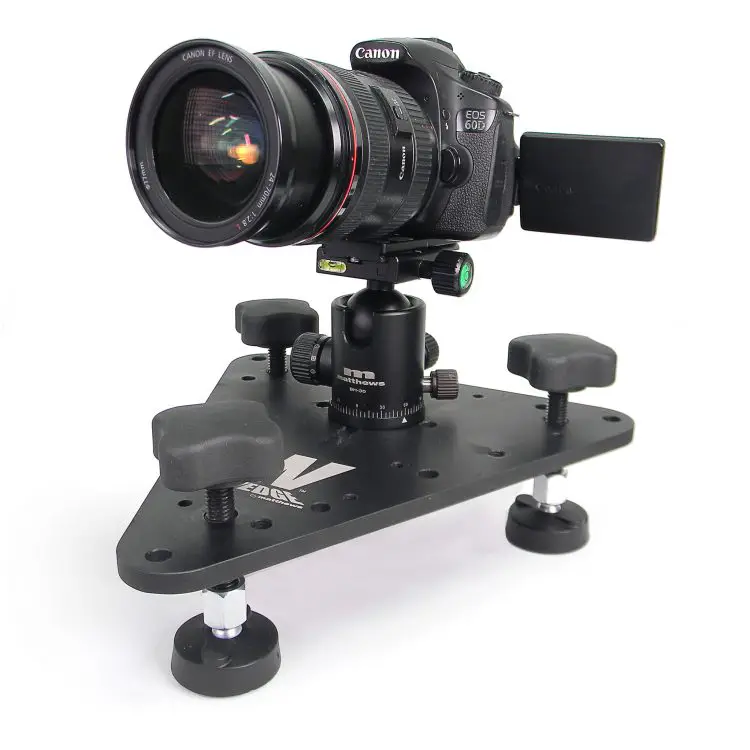 The Matthews Wedge features 3 x adjustable legs with floating/self-levelling feet ensure fast, stable positioning of the mounted camera. Multiple tapped and untapped holes around the perimeter of the Wedge allow for the addition of accessories or tie downs. The unit is constructed from high-quality, 6061 T6 Aluminium and finished with flat black anodize.
[via Cinescophophilia]
Also, just a heads up on the upcoming Complete Video Creators Bundle 2016 by 5DayDeal, which runs from May 19th to 24th and offers some insane savings on photo and video resources from film grain emulations to expert training on lighting and camerawork and even distribution and marketing tricks. You don't want to miss it.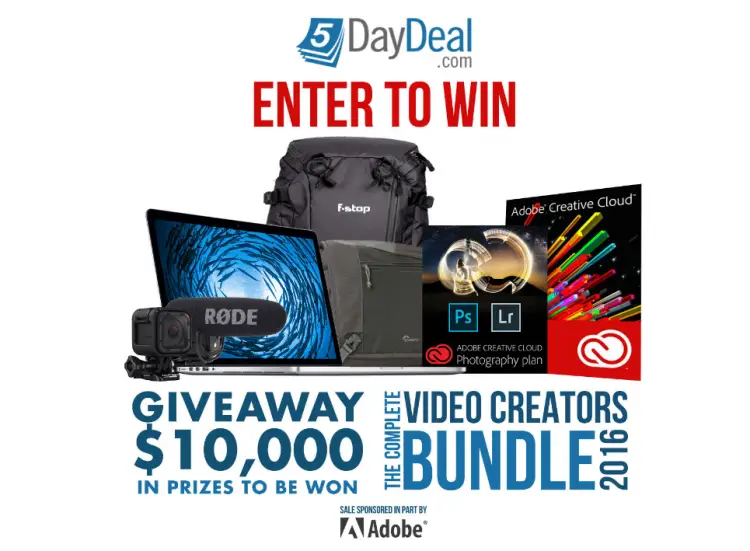 We are also especially proud to be part of the Complete Video Creators Bundle 2016 with our own No Budget Filmmaking Guide joining 20+ other creators and filmmakers in the process.
From today to the 19th when the deal launches, you can sign-up for a chance to win some of the awesome prizes they are giving away totalling around $10K including a brand spanking new 13-inch MacBook Pro. Sign-up via this link here.
Claim your copy of DAVINCI RESOLVE 16 - SIMPLIFIED COURSE with 50% off! Get Instant Access!