There is nothing more exciting than the idea of an upcoming trip to a new unexplored destination outside of your country of residence. When you combine this with an actual shooting that is going to take place there, everything comes to place. The ability to travel abroad and to tell new stories about different people and cultures is one of the most exciting things one filmmaker can experience.
If you are one of those lucky guys that already had the opportunity to travel and work on a project abroad you know exactly what I'm talking about. However, if your about to do this for the first time, there are some important things you should take into consideration before you go away. Packing and preparing your gear for the trip is one of the essential things that you should take care in advance making sure that everything will be intact and working when you arrive at the other end.
One of the biggest things that can take the stress out of the air travel is the proper packing of your gear. Investing in good hard professional cases should be a top priority. Pelican cases are a great option, and they come in all shapes and sizes being among the most popular industry favorites.
They are rock solid and built to last forever, giving you the confidence you will need when you travel no matter of the final destination. It's also a good practice to get a custom foam inside for the different pieces of equipment you want to carry with you. Or, alternatively, you can pick some modular velcro dividers which are also an appropriate solution for this situations.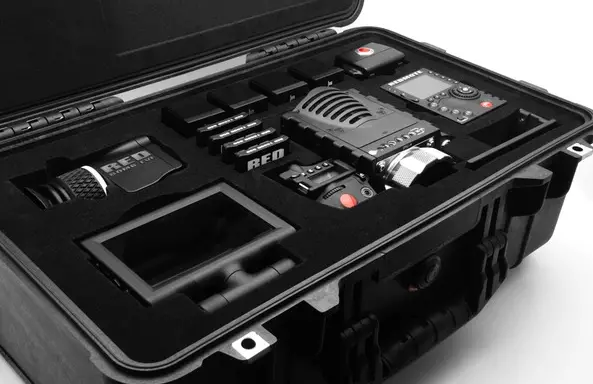 In general, the foam offers a little bit more protection for your gear as the dividers provide more flexibility for the different arrangements. Whatever you decide to choose, either solution will give you enough comfort that you gear will stay protected while traveling. Another nice accessory you might take with you is a lens bag or a lens wrap that can not only take care for your glass, but also for other fragile pieces of equipment such as recorders, gear chargers, media, etc.
In case you want to protect your lens kit of unwanted damages then you should pick a separate hard case just for your lenses. If you simply prefer to travel only with a couple of zoom or primes than probably, you will be just fine if you place them in your camera backpack. Always make sure that your gear tightly placed in your backpack/case and well protected for the whole trip.
For your lighting equipment and tripods, you can pick a separate hard cylindrical case that will do the perfect job. You should apply the same rules as for the rest of your gear and pack it well, making sure that there will be no accidental drops, or whatever else might happen while traveling. Alternatively, you can use a towel or other type of soft material that will keep you equipment way from accidental scratches and potential damages. Make sure that the hard cases your are about to purchase (if you still haven't done so) should also be comfortable for carrying while traveling.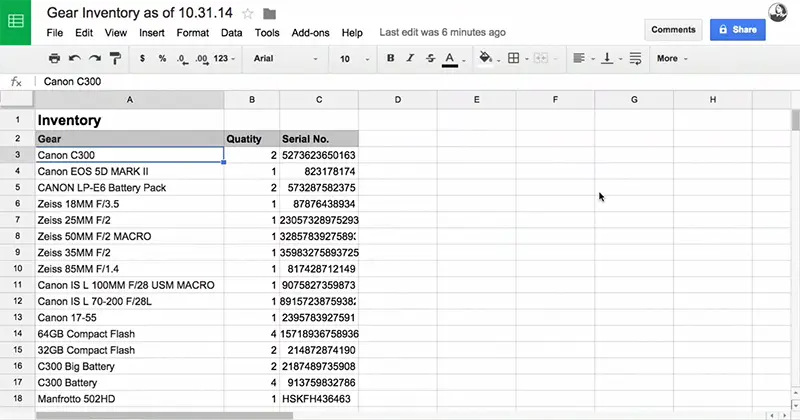 And last but not least, it's important to create a comprehensive inventory list or a visual inventory sheet that should include pictures, a name of the items, the exact quantities and serial numbers of your gear. That is the easiest way to keep the track of all the expensive pieces of equipment you are taking with you and also a good practice to protect your investment in case it gets stolen or lost. Even a quick phone snap will do the job in case you don't have enough time to do the inventory list.
Ultimately, always remember to pack carefully your gear and have some inventory to make your travel an exciting experience, thus enabling you to go on your shoot without hassle. This way you will be more focused on your shooting and your work which should be the most exciting part of your trip without worrying too much for carrying your gear.
Disclaimer: As an Amazon Associate partner and participant in B&H and Adorama Affiliate programmes, we earn a small comission from each purchase made through the affiliate links listed above at no additional cost to you.
Claim your copy of DAVINCI RESOLVE - SIMPLIFIED COURSE with 50% off! Get Instant Access!