Atomos and Convergent Design had up until now cornered the market for 4K recorder/monitor devices for popular cameras like the Sony FS7, or mirrorless 4K cameras like the Sony A7s and Panasonic GH4, or great all-rounders like the Canon C100 Mark II and basically any other camera with HDMI or HD-SDI outputs. Both companies offered similar 4K recording devices with awesome monitoring features at competitive prices, however at NAB 2015 next week, Sound Devices is about to go head-to-head with both the Atomos Shogun and the Convergent Design Odyssey7Q+ as the company just announced they will be releasing a new line of 4K video recorder/monitors called the PIX-E series.

No stranger to external recorders, Sound Devices have their PIX 240i ProRes/Avid DNxHD recorder/monitor, which is a really neat tool with robust I/O and phenomenal build quality, however it was somewhat overshadowed by the Atomos/Convergent Design recorder/monitor devices as it was limited to 1080p resolution in recording formats. But the good news is at NAB 2015 Sound Devices will be unveiling a brand new series of 4K recorder/monitors under their Video Devices name. See the three different models and features below.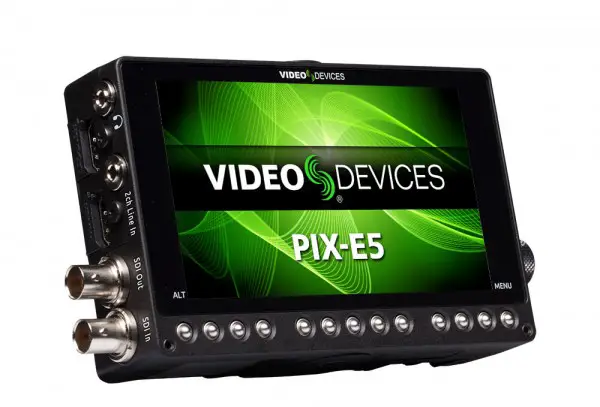 First up are the PIX-E5/PIX-E5H, the more compact of the bunch, or as Paul Isaacs, VP Marketing and Product Design at Sound Devices calls it
"The PIX-E5 is the most compact 4K recording monitor ever."
The PIX-E5 and PIX-E5H both share a 5-inch 1920 x 1080p virtually indestructible Gorilla Glass 2 IPS screen with 441 ppi, with the PIX-E5 featuring 3G-SDI and HDMI I/O and Apple ProRes 4444 XQ recording in 4K, currently the highest quality ProRes flavour available, while the PIX-E5H tops out at ProRes HQ and loses the 3G-SDI in favour of only HDMI inputs/outputs. Given the more limited formats and I/O on the E5H, my guess is it will be priced lower than the E5 and E7.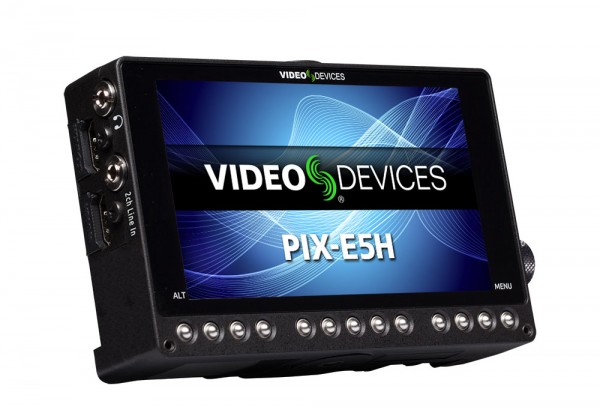 The bigger PIX-E7 features a larger, 7 inch 1900 x 1200 IPS screen with Gorilla Glass 2 and has the same functionality as the PIX-E5 in terms of I/O and recording formats. This recorder basically features the same size screen as the Atomos Shogun, so it will be interesting to see how it will perform compared to the Shogun.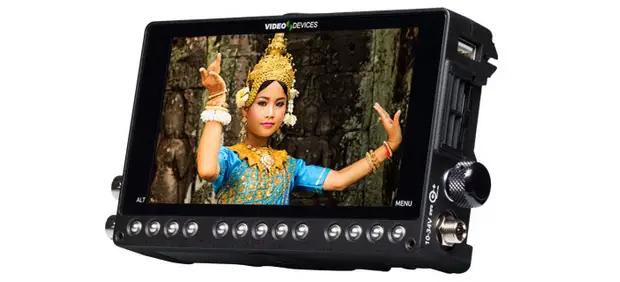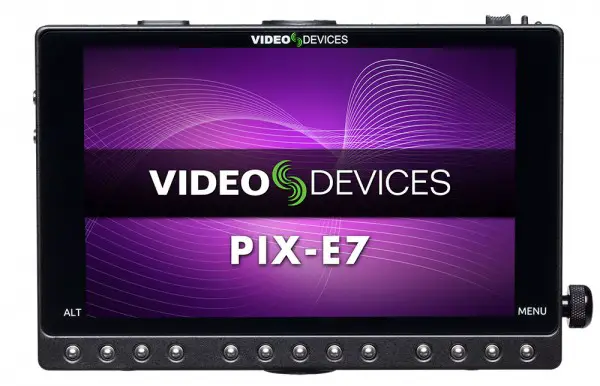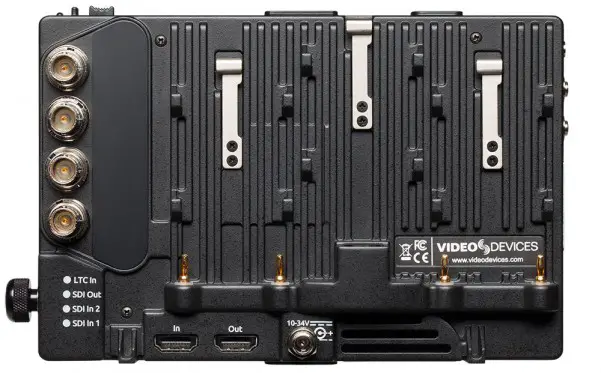 Features PIX-E Series:
IPS LCD with 500 nit brightness, 1920 x 1080 (5-inch) on PIX-E5/E5
IPS LCD / 500 nit / 1920 x 1200 (7-inch) on the PIX-E7
Waveform Monitor / Vectorscope / Histogram
TapZoom™ – provides instant 2x or 4x zoom anywhere you tap on the touchscreen.
Peaking / Zebras / False Color / Frame Markers
Four Way View / LUTs
12bit ProRes 4444 XQ 4K Recording (E5/E7 models only)
4K up to 24 fps, UHD up to 30 fps and 1080p or 720p up to 60 fps
Records onto affordable mSATA Speed Drives
Control via touchscreen or physical buttons
Solid construction with die-case chassis and nutted connectors
Powered by 2 x Sony L-Series (NP-F) batteries or external 10-34V DC power
PIX-LR – additional audio interface with XLR inputs (will be sold separately or part of a kit)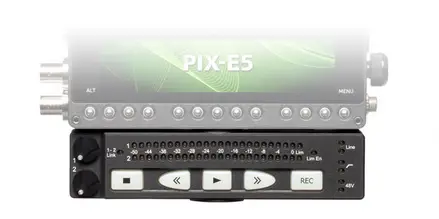 It is a good thing we're getting more of these new 4K recorder/monitors as competition in the segment will drive prices even further down. The PIX-E5H looks like a really good option for the GH4/A7s of course if pricing is in the Shogun range. Full Pricing and availability will be announced at NAB 2015 in less than ten days. To learn more about the PIX-E series 4K recorder/monitors head over to Video Devices.
Disclaimer: As an Amazon Associate partner and participant in B&H and Adorama Affiliate programmes, we earn a small comission from each purchase made through the affiliate links listed above at no additional cost to you.
Claim your copy of DAVINCI RESOLVE - SIMPLIFIED COURSE with 50% off! Get Instant Access!