LED lighting technology these days progresses in leaps and bounds, yet it's not even close to the point of reaching its full potential. The efficient LED studio lights, in particular, become more powerful and accurate regarding colour rendition and are advancing every day, not to mention the level of efficiency, flexibility and reliability they provide compared to the other conventional lighting solutions out there.
One of the newest and most sought after LED lighting brands in the market Fiilex just announced their latest flagship product – the Q1000, part of company's Q-series line. This technological marvel illuminates with 1500W of equivalent tungsten intensity while drawing only 320W of power through the use of the proprietary Dense Matrix LED technology.
Q1000 from Fiilex LED on Vimeo.
The Q1000 is extremely versatile in terms of tungsten to daylight tunability providing adjustable settings from 2800K to 6500K for various shooting situations, hue adjustment of +/- 0.25 green, along with a full dimming capabilities in a compact and enhanced weather-resistant body weighing less than 13 pounds. The Q1000 also meets the highest standards in color rendition with remarkable ratings in TLCI (>98) and CRI (>96) standards.
An LCD makes setting your color temperature, intensity, and hue a breeze by allowing you to adjust your settings efficiently and accurately in seconds before even turning the light on. There is also a built-in DMX that enables users to add the light quickly into different set-ups for remote operation.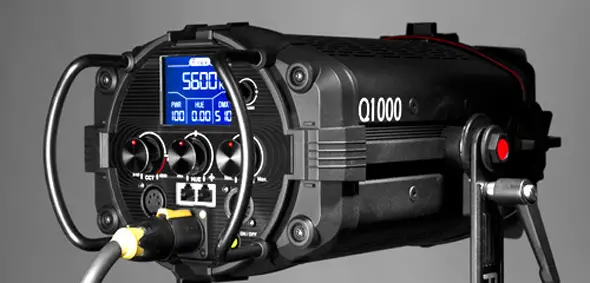 Q1000 KEY FEATURES
1500W-2000W Output Equivalent, 340W Draw
Full Dimming
IP-24 (Water-Resistant)
Extended Color Temperature Range (2800K – 6500K)
High CRI (>96) at Any Color Temperature
Weighs Only 12.8 lbs
LCD Display & DMX-Ready
Flicker Free at any Frame Rate
Virtually Heat Free and Cool to Touch
Custom Travel Case Available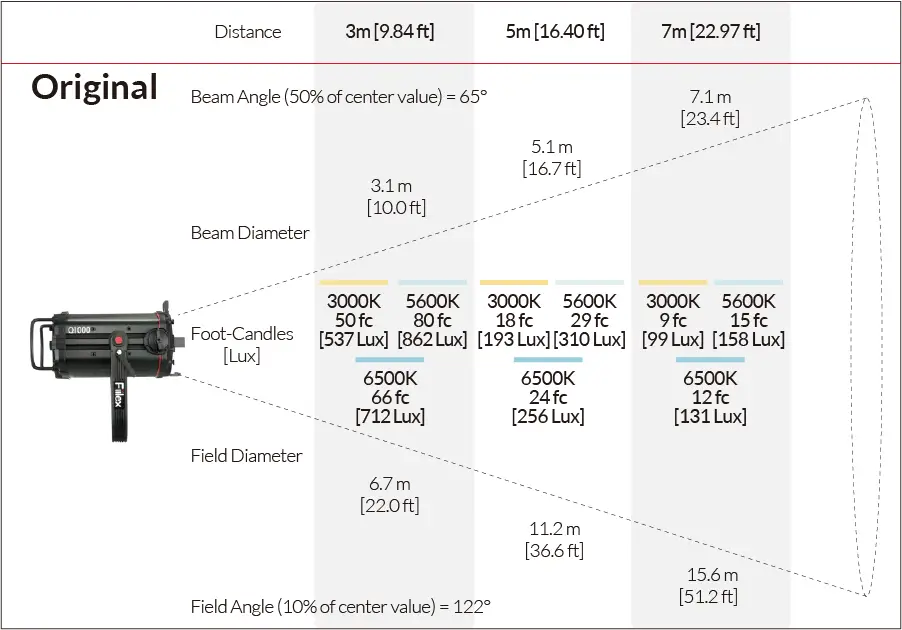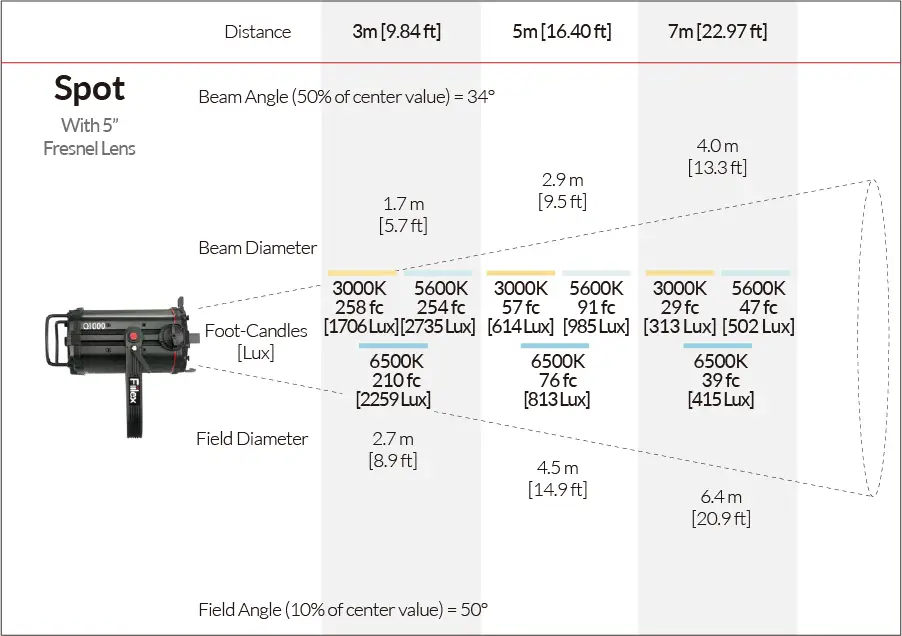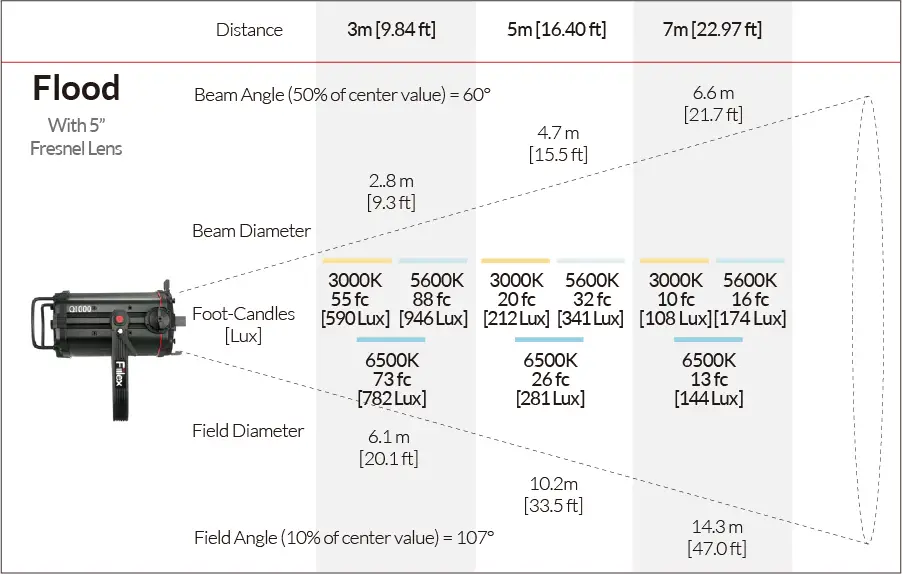 The manufacturer also claims that the light emitted by the Q1000, the other products in the Q-series line included, is flicker-free no matter of the frame rate you set on your camera which is another important feature. Together with the Q1000, Fiilex is releasing a list of light modifiers for the Q-Series lights: a 5 inch Fresnel Lens (32°-55°), an 8 inch Fresnel Lens (10°-25°), a Par Reflector (7x increase in center lux), a Para Softbox, and a Speedring for any standard Chimera.
The company will be showcasing its latest products in Las Vegas Convention Center Booth #C11021 offering a special NAB $300 discount for their Q500 model as a show special.
[via Fiilex]
Claim your copy of DAVINCI RESOLVE 16 - SIMPLIFIED COURSE with 50% off! Get Instant Access!