DJI just announced their long-awaited first single grip 3-axis gimbal stabilizer DJI Ronin-S that's finally available to pre-order! Not only that, but DJI have also confirmed a price of just $699, which is lower than expected (was expected to be around $800, check out my previous post here about that, I was even expecting in to be even higher). You can now pre-order from B&H (affiliate link here), however DJI have said the DJI Ronin-S will ship in limited quantities initially, so better pull the trigger fast. I just pre-ordered mine, as I was thinking of either the Ronin-S or the Gravity G2X from Tilta, and it was all depending on price – and I think at $699 USD, DJI will sell boatloads of these.
I have a couple of small cameras – the Panasonic GH5s and a Canon 5D Mark IV, which I believe the DJI Ronin-S will be the perfect gimbal companion for.
DJI Ronin-S Features
Superior 3-Axis Stabilization
3.6 kg (8 lbs) Tested Payload Capacity
Camera Control (depends on model)
Pro Accessory Compatibility
Fine Focus Control
Automated Smart Features
Angled Roll Motor
Price: $699 Pre-order from B&H
Ships early July!
Not sure, which gimbal may be right for you – the DJI Ronin-S or the Zhiyun Crane 2? Then check out this post here, which may help you decide.
DJI have also released some really helpful tutorials on how to assemble the Ronin-S, how to operate the gimbal and how to also use the companion app to make adjustments to the settings and functionality of the gimbal stabilizer.
How to Assemble the DJI Ronin-S:
How to Operate the DJI Ronin-S:
DJI Ronin-S App Basic Functions:
DJI Ronin-S App Creative Functions:
DJI Ronin-S Highlights and Specs:
Advanced 32-bit ARM processor
DJI specialized gimbal drive motors with encoders
Support for 2.4/5.8 GHz receivers
Support for D-Bus receiver
Support for extended GPS
360° continuous rotation through slip ring
Three profile settings, including SmoothTrack and joystick parameters
Support for virtual joystick operation
Support for time-lapse, track, and panorama
Sport mode support
Roll 360° rotation support
Quick record function
Operating Temperature:

-20°C (4°F) to 45°C (113°F)

Camera Mounting Plate is compatible with Manfrotto 501PL
RB1-2400 mAh- 14.4 V Intelligent Battery

12 hours battery life!
Approx 2x hours to charge the battery fully with the 24W USB Power Adapter
Full DJI Ronin-S Compatible Cameras: link here (PDF)
In Summary these are supported

Canon 5D Mark III, IV, 6D Mark II, 7D II, 6D etc.
Sony A7sII, Sony A7iii, Sony A7r III, a6500 etc.
Panasonic GH5/GH5s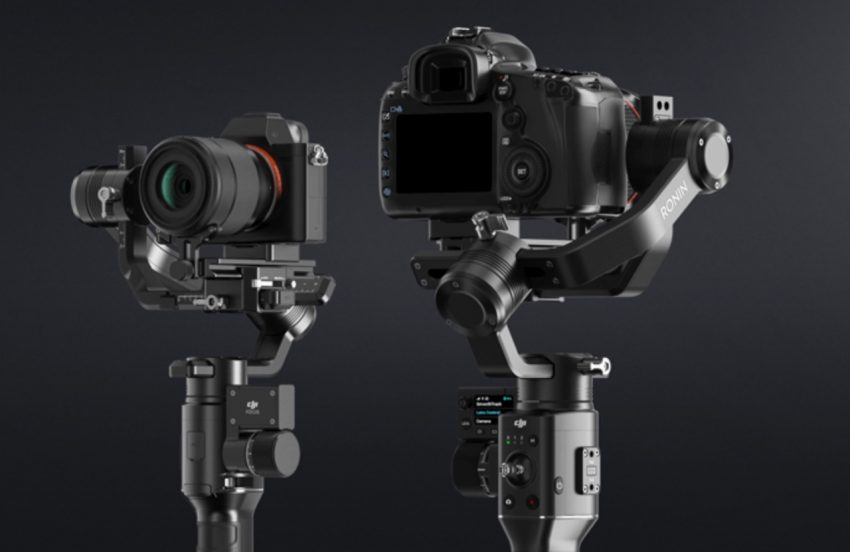 What's included int the box:
DJI Ronin-S
BG37 Battery Grip
Camera Mounting plate
Focus Wheel
RSS IR Control Cable
Multi-camera control cable USB-C
Multi-camera control cable USB3 (type B)
Extended Grip/Tripod
Lens support
Camera Riser
UBS-C Cable
24W USB Power Adapter
2 x Allen Wrenches
Accessories Box
Hook & Loop strap for cable
Hook & Loop strap for gimbal
Storage Case
So what do you guys think? Are you planning on ordering one? Or are you debating between the Ronin-S and the Crane 2 or maybe the Gravity G2X? Let me know in the comments below.
Pre-order links:
Claim your copy of DAVINCI RESOLVE - SIMPLIFIED COURSE with 50% off! Get Instant Access!