Back at CES 2018, DJI announced they are working on their first single-grip 3-axis gimbal named the DJI Ronin-S… and then the Internet exploded. The world's biggest consumer drone company demoed a few pre-pro models, and updated their website accordingly boasting a beefy single-grip design for their newest gimbal stabilizer with a follow focus knob on the side.
The single-grip gimbal market maybe new to DJI, but they've been otherwise doing pretty well with their DJI Ronin (the original), then the more compact Ronin-M, the Ronin-MX, and most recently with the gigantic Ronin 2 (the successor to the original Ronin) which is geared towards heavy cinema setups.
Seeing the huge growth in single-operator/vlog type of shooters who use single hand (or single-grip) gimbals (made by other companies) to shoot everything from doing their Youtube-ing, events, weddings and corporate gigs to music videos, DJI rolled their collective sleeves and flexed their engineering muscles, which resulted in what we now know as the DJI Ronin-S.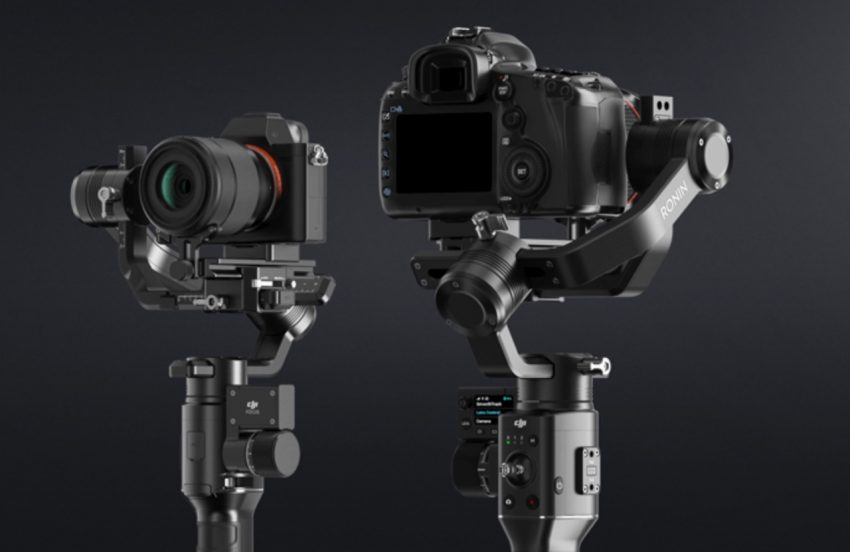 The Ronin-S certainly has potential to be a huge success, and even, dare I say – the one gimbal to rule them all – for small, one-man-band type operations, that is if – DJI gets the price right in this very competitive market segment.
However up until now we weren't quite sure how much this beastly thing will cost. Obviously there's loads of competition out there – from the Tilta Gravity G2X and ACR Systems BeSteady Mini, to the Zhyiun Crane 2, but given DJI's mass-appeal and advanced stabilization technology they put into their other stabilizers, a lot of people were expecting a premium price tag in the $1,000 range, me included.
Well, according to pro photographers Steve Huff, who was at the recent Sony Kando 2.0 event, which also featured a presentation from DJI, the upcoming DJI Ronin-S will be priced below the $800 mark (which could mean $799 or better yet $750, or anything in between, but I doubt below $750) and will include the follow-focus knob on the side.
He mentions it towards the middle of his DJI Ronin-S First Look video below, as well as at the tail-end at around the 9:00 minute mark. In addition Steve mentions that he'll be getting one and that pre-orders should open soon. I've been following Steve's Youtube channel for a while now, and highly recommend you do so as well here  – he's got a ton of reviews and other helpful videos.
Steve also mentions in his video that the focus knob at the moment does not support Sony alpha cameras, but it does support Canon DSLRs. However, as this is the latest revision of the pre-pro model of the DJI Ronin-S, the focus support is likely to expand in the near future to support not only Sony, but also Panasonic mirrorless cameras.
I think DJI may struggle to keep that gimbal in stock at that price, considering what alternatives from the competition cost – the ACR Systems BeSteady Mini costs around $1500 (€1250 Euro with the ring), while the Tilta G2X costs considerably less at $790 (B&H link) and the Zhyiun Crane 2 lands at the even better $749 (B&H link here).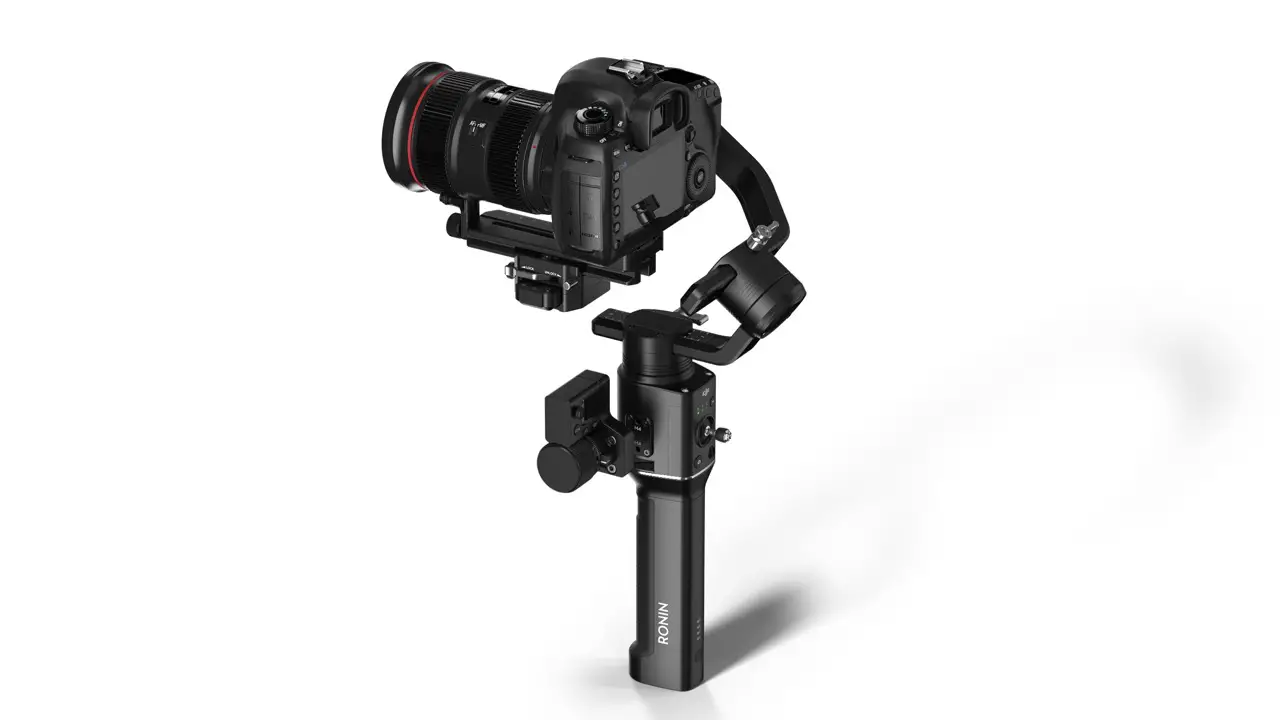 Sure, The DJI Ronin-S does look bulky and heavy (as mentioned by Steve in his video above), but with a dual-handle support (which no doubt is coming) the DJI Ronin-S looks like the perfect replacement for the DJI Ronin-M for many users as well as some stiff competition to already established competing models.
At the Sony event, apparently DJI handed a few gimbals out to the invited Youtubers and reviewers to see how they liked the improvements they've made since showing the pre-pro design of the Ronin-S at CES 2018 and other show. At NAB 2018 DJI also demo-ed the newly updated/work-in-progress Ronin S with a shorter joystick, stronger motors and a bunch of other improvements that evade me at the moment.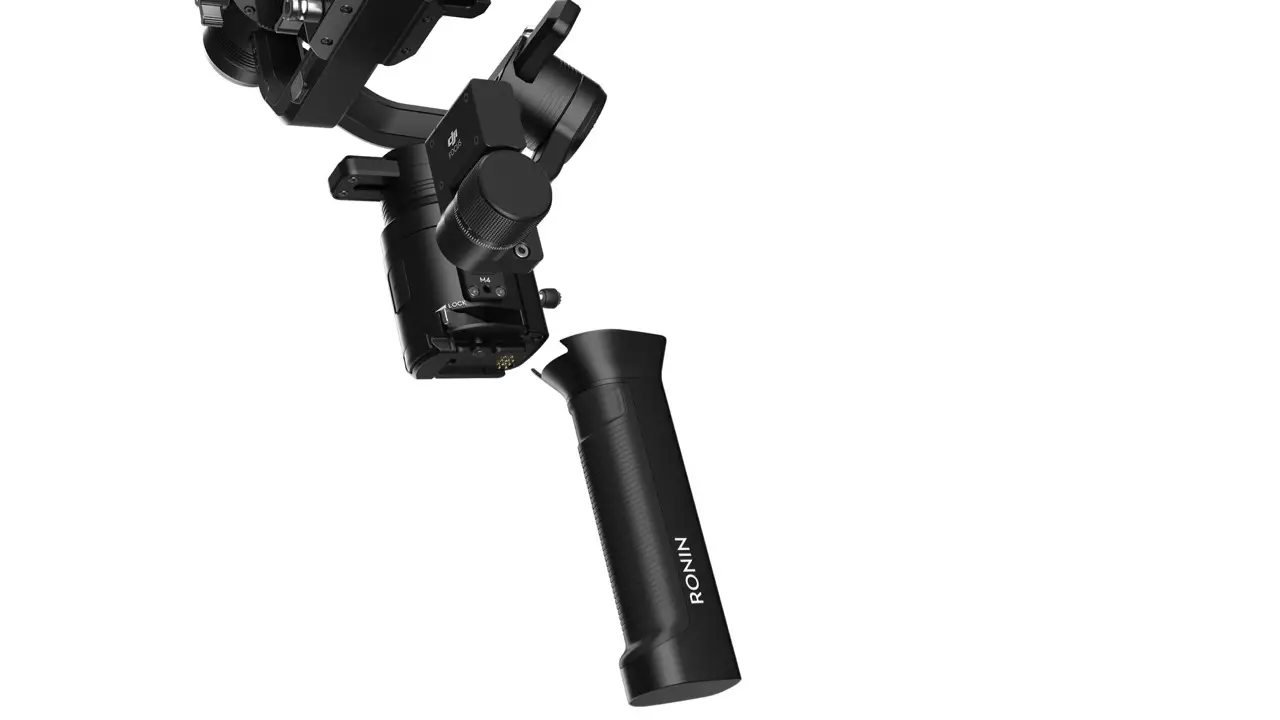 DJI Ronin-S Highlights
New Push mode

allows adjustment of axis by hand while powered

Dedicated buttons to control camera settings and precise positioning
New Focus Control Center:
Unobstructed view of back LCD screen
New Sports mode
Powerful high torque motors
High precision joystick
Store 2 Smooth track parameters
Complex moves via DJI app such as:

Panorama, Hyperlapse, Track and CamAnchor

Supports DSRLs – Nikon, Canon 5D Mark IV and more
Supports Mirrorless:

Panasonic GH5/GH4, Sony A7 III/A7R III/A7sII, a6500 etc.

intelligent features for advanced shooting modes all designed to help bring a steady shot to any set.
Hot-swappable intelligent battery
Pricing: TBD ($799/$749 ?)
Available: Q2 2018 – expected to ship in July 2018
DJI's official website has no mention of the official pricing yet (neither does the B&H product page, which does say July 2 shipping…) however I am lead to believe that this price may very well be pretty legit – given that Steve was told this by DJI reps at the event, combined with the fact that DJI have stated numerous times in the past they are aiming to release official pricing for the DJI Ronin-S towards the middle of May – which happens to be today. Therefore, I totally expect an imminent official DJI announcement of the official pricing for the Ronin-S in the upcoming days.
As an ex-DJI Ronin-MX owner, and someone who frequently rents out the DJI Ronin (the original version) I am really excited for the DJI Ronin-S and I hope to get my hands on one soon and very likely pre-order if that price ends up around the $750 mark.
What do you guys think? Are you pulling the trigger, or would rather stick to your Zhyiun Crane or other singe-grip alternative? I personally have been waiting for some time to get a single-grip gimbal for my GH5s and 5D Mark IV, and the DJI Ronin-S may likely be it.
Claim your copy of DAVINCI RESOLVE - SIMPLIFIED COURSE with 50% off! Get Instant Access!