Convergent Design are actively expanding the performance and features of their industry leading 4K recorder/monitors the Odyssey7Q and new version the Odyssey7Q+ with regular firmware updates. The Colorado based company just announced a massive update to their existing 7Q/7Q+ recorders, which are getting 4K/UHD ProRes to 60p and 2K/HD 240p included at no additional cost! The new capabilities will be available for all currently supported Apple ProRes formats, Apple ProRes 422 (HQ), Apple ProRes 422, and Apple ProRes 422 (LT).

"We are pleased to provide these capabilities at no cost to our clients," said John Schell, Hardware Design Manager, Convergent Design. "While designing the Odyssey Family of Products three years ago, Convergent Design had a vision of a comprehensive solution for monitoring and recording. This vision pushed us to design a multi-generational platform to support cameras and formats not yet developed. The capability built into the Odyssey platform from the beginning allows us to continue to unlock new cameras, formats, and features, giving our clients new tools to express their creativity. The addition of 4K/60p and 2K/240p Apple ProRes shows the continuing vision of the Odyssey platform."
Read more on the update from Convergent Design below:
High frame rate material is useful both for creating slow motion material and more immersive content. Several networks and distributors are specifying 60p frame rates for UHD deliverables. Some cameras can only output higher frame rates in a RAW data format. RAW data at high frame rates consumes vast amounts of memory. Instead recording high frame rate material in Apple ProRes significantly reduces on set media needs, slashes offload times, dramatically simplifies post workflows, and shortens post schedules.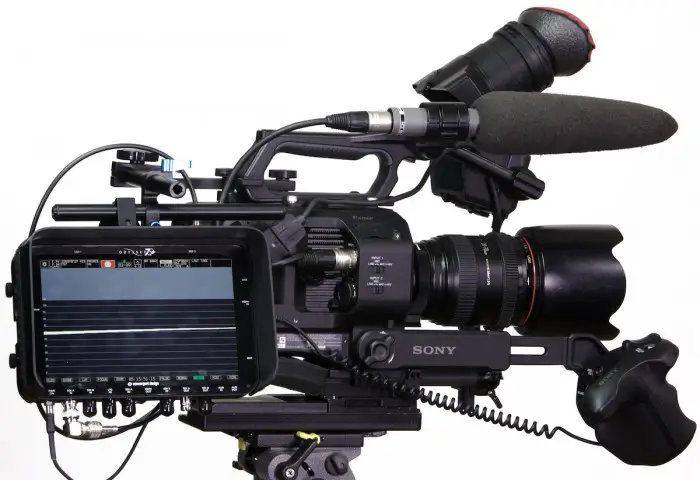 The first input format scheduled to be made available with the higher frame rates are the RAW data signals from the Sony FS7 and FS700 for clients utilizing the Sony FS Record Option on the Odyssey7Q and Odyssey7Q+.
This will allow the recording of 4K RAW -> 4K/UHD/2K/HD Apple ProRes up to 60p, 2K RAW -> 2K/HD Apple ProRes up to 240p, and 4K RAW Burst -> 4K/UHD Apple ProRes up to 120p (available on the FS700). The new capabilities will be made available in a free future firmware update to all users who have purchased the FS700 record option.
Future support will include Canon C500 4K RAW, Canon C500 HD video (up to 120fps), Sony F5/F55 4K/UHD video, and others. All Apple ProRes frame rate expansions will be provided via free firmware updates. Current owners of Record Options will receive increased capabilities within their Record Options at no additional cost.
[via CD]
Claim your copy of DAVINCI RESOLVE - SIMPLIFIED COURSE with 50% off! Get Instant Access!