More details emerge on the additional functionality built into the new Sony AXS-R7 4K Raw recorder for the PMW-F5 and F55 CineAlta cameras. You may remember, at NAB we told you about the new compressed raw format called X-OCN (eXtended Original Camera Negative) that Sony is implementing in their AXS-R7 4K raw recorder set to replace the existing R5 recorder for the Sony PMW-F5 and F55 CineAlta cameras. Sony is set to officially start shipping the AXS-R7 next month in September, and in-line with the upcoming launch FDTimes have a very detailed write-up on what you can expect from the new Raw recorder.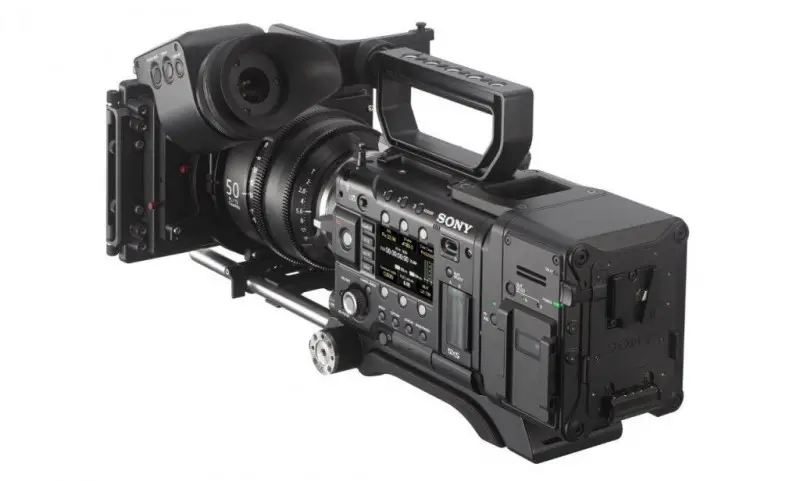 Apart from the new X-OCN compressed raw format, the AXS-R7 also makes 4K/120fps Raw recording possible on the PMW-F55 (sorry F5 users), and 30 seconds Raw cache recording. It is worth to note that despite the fact the current 16-bit linear Raw supplied by the current AXS-R5 Raw recorder is slightly compressed as well, the new X-OCN format is still 16-bit, however it offers lower bit rates, which will of course make smaller files, thus making it easier on your pocket as the X-OCN files will take less space.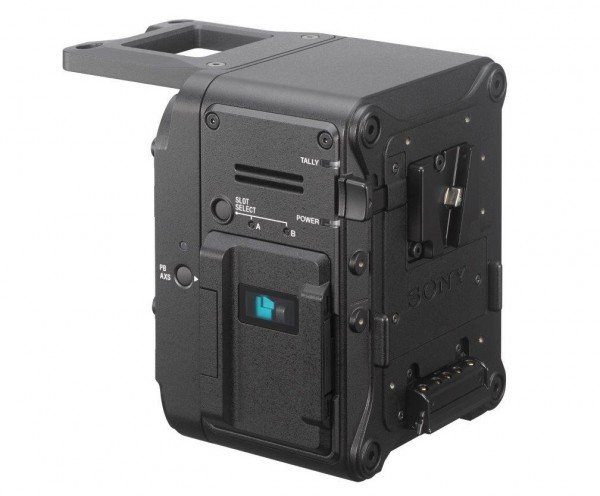 The new X-OCN compressed raw format will be only available on the new AXS-R7 recorder and users will be able to record two flavours of it – Standard and Light, both available in 2K and 4K, at frame rates of up to 120p. X-OCN ST (Standard) is visually indistinguishable from Sony's camera RAW. X-OCN LT (Light) is intended where lower data rates and smaller file sizes are desirable.
According to Sony higher ups "…at the highest 4K picture quality, X-OCN ST has 40% longer recording time and roughly 30% shorter file transfer time than Sony's F55 RAW. The advantages for X-OCN LT are greater still: 142% longer recording time and roughly 59% shorter file transfer time. Furthermore, X-OCN is an appropriate recording format for HDR production since it keeps maximum dynamic range with smaller data size…"
See the table below for bit rates comparison to internal XAVC and Raw:
Sony also have announced new slim AXS A Series memory cards in 1 TB and 512 GB capacities for the new X-OCN format and 4K/120fps raw. The new A- Series cards are easily identified thanks to the black trim, and have data rates up to 4.8 Gigabits per second. Existing A Series S24 cards (blue trim, 1 TB, 512 GB and 256 GB capacity) also fit the AXS-R7, but only record up to 60 fps 4K Raw.
Pricing is still in the air but don't expect it to be cheap. I'll report on this new recorder from IBC next month in Amsterdam, where I am sure Sony will have it at their gigantic booth.
Disclaimer: As an Amazon Associate partner and participant in B&H and Adorama Affiliate programmes, we earn a small comission from each purchase made through the affiliate links listed above at no additional cost to you.
Claim your copy of DAVINCI RESOLVE - SIMPLIFIED COURSE with 50% off! Get Instant Access!