A lot of you working as DITs and cinematographers are familiar with LiveGrade Pro from Pomfort – it has become sort of the industry standard software for on-set look management these days mainly because of its extensive scalability and superior integration with various camera workflows and setups, which have made it an integral part of TV, commercial and major Hollywood  productions.
There are many reasons why DITs and DOPs from all over the world rely on LiveGrade Pro to simplify their creative workflow and enhance on-set collaboration and one of them is the continuous firmware updates that are coming to the platform. You may recall that not that long ago, Pomfort released version 4 of LiveGrade Pro, which introduced an innovative and automated way of logging and organizing camera metadata, something that is imperative on large scale productions.
Pomfort also have a PocketControl app that allows users to remotely monitor and control their ARRI Alexa Mini and ARRI AMIRA cameras via iPad and iPhone.
As a reminder, Pomfort's LiveGrade Pro version 4.0 allows DITs to automatically capture and edit all camera metadata live during the shoot either for one, or for multiple cameras simultaneously for each shot.
Pomfort recently released LiveGrade Pro version 4.1, which gives DITs get the benefit of using additional metadata support from the latest Sony VENICE 6K Full-frame CineAlta camera (with firmware 2.0), in addition to metadata via popular LUT boxes from Flanders Scientific's BoxIO and the IS-miniX from WOWOW/Fujifilm.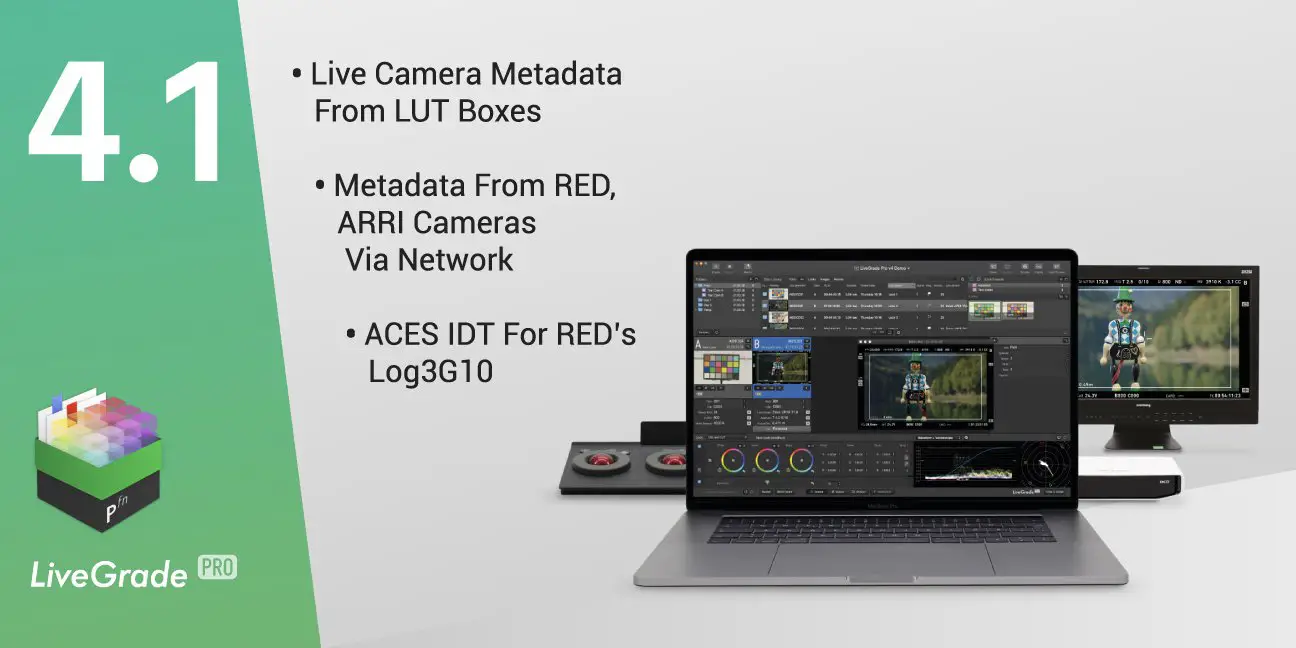 Pomfort LiveGrade Pro v4.1 Update:
Additional Metadata Sources Supported:
Dynamic Metadata:

New metadata sources for ARRI, Panasonic, and Sony cameras

Metadata via LUT Box:

Read camera metadata from SDI signals connected to the BoxIO and Fujifilm's IS-miniX

CAP Metadata:

Read metadata from connected Alexa Mini and Amira cameras via CAP

RCP Metadata:

Read metadata from connected RED cameras via RCP

VENICE metadata:
ACES Updates:
RED and ACES: Added ACES IDTs for RED cameras (log3G10)
Other changes/improvements:
Frame grab: Auto-refresh frame grab feature for BoxIO
Still Images: Export only the still image of a shot
New "Metadata Only" slot view: Show metadata without preview image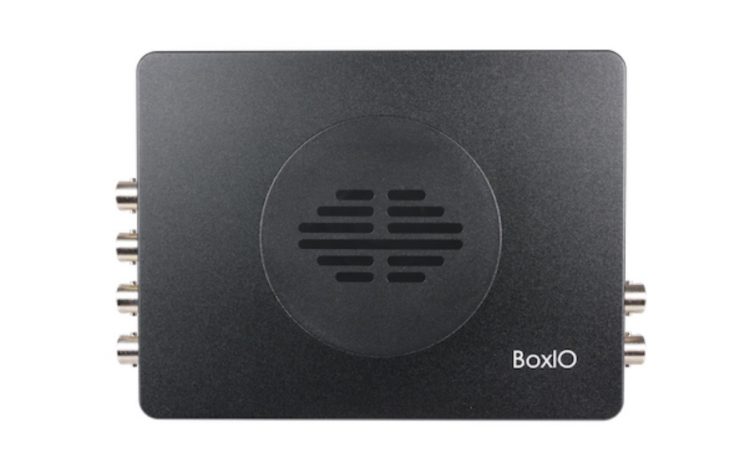 BoxIO from Flanders Scientific, which many of you are familiar as makers of highly accurate colour grading monitors used by pro colourists, post-production facilities and photographers all over the world,  is basically an advanced colour management device designed for both colour critical post production environments and demanding on set colour management applications.
The FS BoxIO supports both 3D and 1D LUTs for unrivalled image control and is a multi-purpose device used for calibration, on set grading, and other LUT based operations, and is priced around $1,200 US.
Learn more about the Flanders Scientific BoxIO LUT Box below:
To download LiveGrade Pro v4.1 head over to Pomfort and Flanders Scientific respectively if you want to get into the specs of the BoxIO LUT management device.
Claim your copy of DAVINCI RESOLVE - SIMPLIFIED COURSE with 50% off! Get Instant Access!