Premier audio gear manufacturer Sennheiser unveiled their brand new digital wireless microphone system dubbed AVX in a few configurations at last month's NAB Show in Las Vegas. The new system has designed with ease of workflow in mind and saving time on set thanks to a brand new digital self-configuring operation, which chooses the optimal free channel automatically. The AVX system features a radical new receiver design, very compact in size which plugs directly into an XLR input on your camera or field recorder without any cables. The Sennheiser AVX starts at $900 and comes in a few variations, the AVX Handheld Set – which includes a reporter mic and a receiver, two lavalier based kits The Lavalier Set ($900)and Lavalier Pro set ($1,050), and one Combo Set ($1,300) with a hand held reporter microphone and a lav mic plus a receiver. The new digital wireless system is license free as it utilises the 1.9GHz range and features AES 256-bit Encryption, unlike the popular EW-100 G3 Series from Sennheiser and similar radio mic kits for example, who require users to obtain a license for certain channels.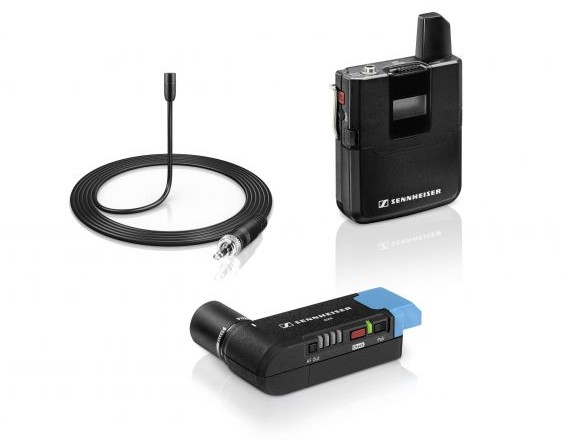 Another cool features of the new receiver part of the AVX system is that it can sense when it is fed 48V phantom power or not, thus and can power on and off automatically thus saving battery life when not in use. The AVX system uses rechargeable lithium-ion batteries unlike the AA batteries used in the Evolution G series and can provide more than 4 hours of operation. The 3.7 volt Li-ion battery is also USB chargeable.
The Sennheiser AVX is expected to ship in June 2015. In the meantime, check out the really well made and very cinematic "Oracle" Promo for the new AVX below.
The Oracle Promo

Dynamic Range

Plug & Record

Link Protection

B&H Pre-order Links:
AVX Camera-Mountable Handheld Wireless Set – $900
AVX Camera-Mountable Lavalier Wireless Set (ME2 Lavalier) – $900
AVX Camera-Mountable Lavalier Pro Wireless Set (MKE2 Lavalier) – $1,050
AVX Camera-Mountable Combo Wireless Set – $1,300
[via B&H / Source: Sennheiser]
Claim your copy of DAVINCI RESOLVE - SIMPLIFIED COURSE with 50% off! Get Instant Access!