We all like these small, yet extraordinarily powerful tools that improve our workflow and make us better at what we enjoy doing the most. The Polish photographer and programmer Michael Bemowski has created a great online depth of field calculator and bokeh simulator to help everyone that want to understand the concept of depth of field better and improve their skills on composing and framing.
In essence, the app allows filmmakers and photographers to visualise quickly exactly how an individual shot will look like by tweaking different settings such as aperture, focal length, aspect ratio, distance to subject, etc., thus showing you the exact "bokeh" and depth of field effect of the final shot. You can even select a certain video camera and a sensor size for the simulation.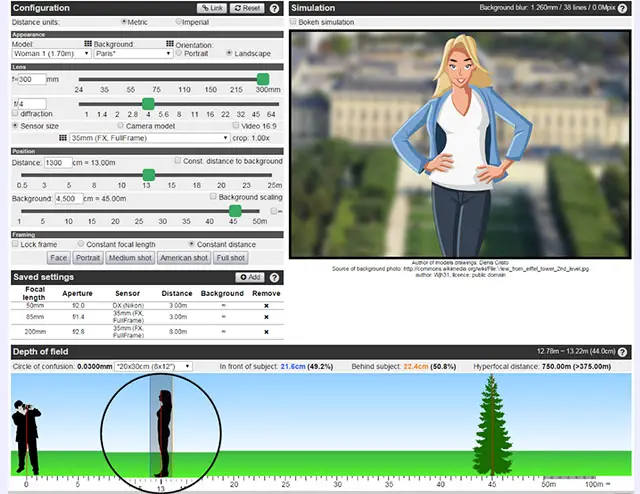 The developer Michael Bemowski has been working on constantly improving the DoF Calculator since it was initially released, based on the feedback and critique he received from the community. Probably the most significant upgrade is that now everyone can download the free app for Android devices and use the simulator out in the field.
The latest new features of the app include:
The depth of field simulation works now also on the model: ears, nose and face are blurred depending on the calculated depth of field.
Introduced perspective distortions in the model: the appearance of model's face changes at small distances.
A Modified set of models – they now differ also in height.
Video 16:9 mode that changes the image ratio to typical for HD video.
A new depth of field preview zoom feature allows seeing precisely its range on the person even for small values of DOF.
The links generated for current settings are much shorter now. The old links will still work.
A list of digital photo and video cameras has been added. Based on this data the sensor size and focal length range is set.
Improved support for different screen sizes, especially small, mobile devices screens.
A mobile app for Android smartphones and tablets has been released on Google Play.
Enhanced offline version
Stopping the bokeh simulation is now possible during processing.
Sensors sizes list cleanup: added large format film and very small sensors, division of the list into groups.
When the distance from the model to the camera is small, its head is placed on more interesting background instead of on the sky.
Faster background images loading thanks to better compression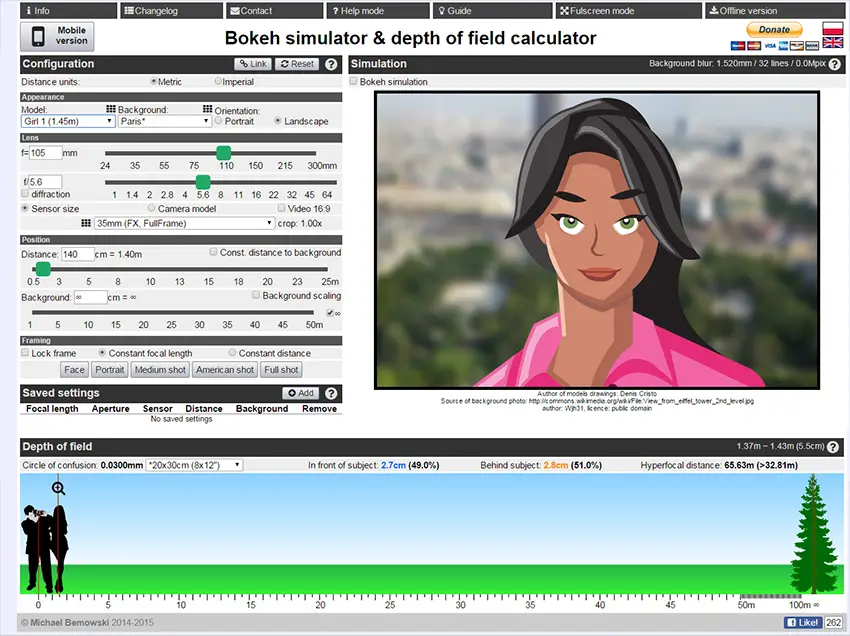 It will be great if we see real human models in the future upgrades for even better experience, yet the DoF Calculator is still a great tool providing a plethora of useful features that will help many visualise and better understand the relationship between distance, aperture and focal length.
Users can also download an offline version of the DoF calculator or test it online here. The Android App is now available through Google Play.
[via: PetaPixel, source: DoF Simulator]
Claim your copy of DAVINCI RESOLVE - SIMPLIFIED COURSE with 50% off! Get Instant Access!