OK, I get it. Rumors shouldn't be treated as a reliable source of information by any means, no doubt about it. But even when it comes to some unconfirmed reports from questionable online sources that only seem to spur rigorous debates and propound all sorts of speculations, it turns out that more often than not the notions these tend to convey might be worthwhile. That's especially true when we're talking about the Lumix GH5's successor that apparently seems to be just around the corner, this time for real.
According to multiple sources, Panasonic is about to unveil the new camera on Monday, but this doesn't stop people from going completely bonkers by making a plethora of crazy assumptions about the specs and feature set of the upcoming model. One of the latest and more reasonable reports, for instance, states that the Panasonic GH5s will come equipped with the IMX294 Sony Starvis Sensor. In the video below, David Morgan Jones goes through some of the specs for this chip and explains why he's a firm believer that Starvis will be in the GH5s.
After doing some extensive research based on the already leaked information, David was surprised to find out that the new GH5s camera sensor will have the exact number of effective and ineffective pixels that also can be found on the IMX294 Sony Starvis Sensor. Those of you who might not be aware, the Starvis is an ultra-sensitive camera sensor developed by Sony that excels in capturing images in low-light environments and provides one of the best signal-to-noise ratios on the market.
In addition, Starvis uses brand new BSI instead of the FSI sensor technology that basically allows of light to pass through much more efficiently. Specs-wise, it features a sensitivity of 2000 mV or more per 1 µm2 and realizes high picture quality in the visible-light and near-infrared light regions. What's more, and again according to rumors, the GH5s is going to be the first micro four-thirds camera that will be able to process 14-bit color information internally, something that in fact, refers to the Starvis sensor capabilities as well.
Supposedly, we have less than two days before we know whether or not these speculations will be confirmed or completely denied. In the meantime, here are some pictures of the camera that leaked just a few hours ago alongside most of the specs that have been crawling the internet for quite some time now.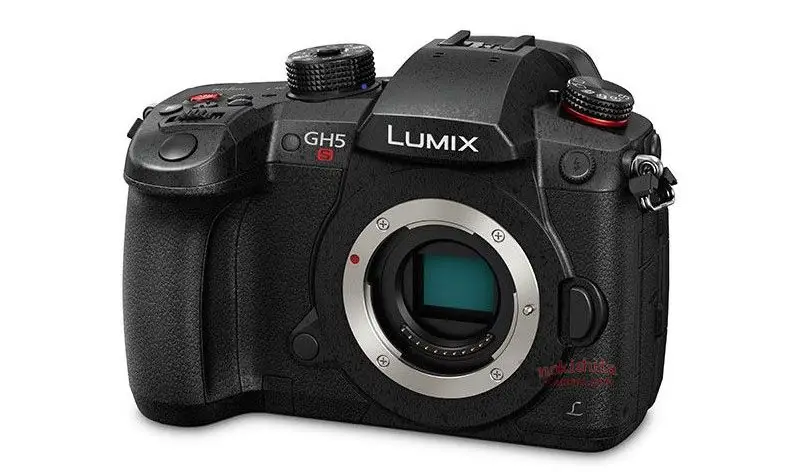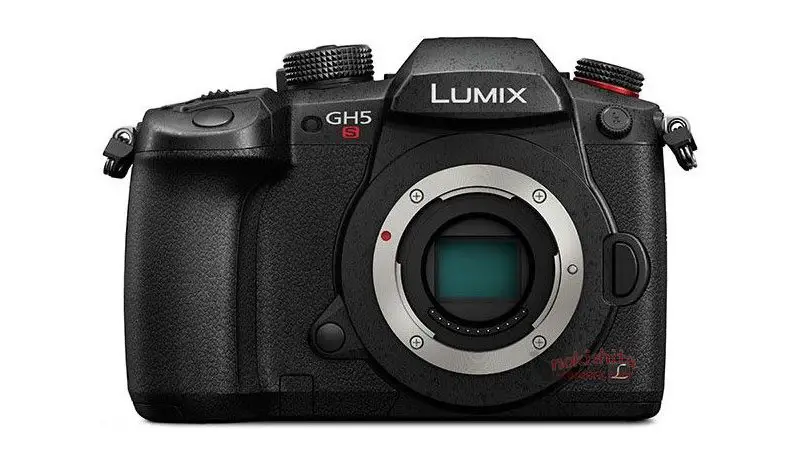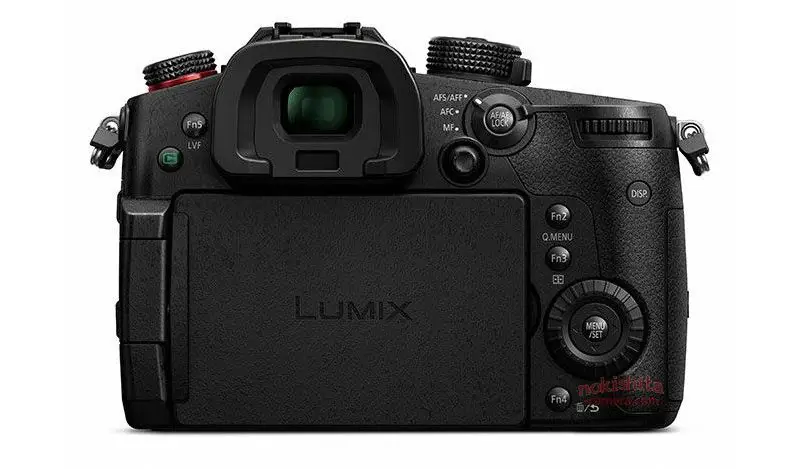 photo credit: www.nokishita-camera.com
Panasonic Lumix DC-GH5s
Cinema 4K/60p (4096 x 2160) at 150Mbps, 4:2:2 10 bit Long GOP
1080p/240fps super-slow motion (up from 180fps on the current GH5)
Effective pixels: 10,280,000 pixels
Total number of pixels: 11,930,000
4/3 LiveMOS sensor, primary color filter
Digital zoom: 2x, 4x
Extra tele conversion: max 2.0x for pictures, 2.1x for motions pictures
Focus modes: AFS/AFF/AFC/MF
Auto focus mode: Face/Eye detection/Tracking/225 area focusing/Custom/1 area focusing/Pinpoint
12 fps (10 fps RAW 14 bit)
ISO: 160-51,200
Extended ISO: 80-102,400
Minimum Illumination: approx 5 lx
Mechanical shutter speed: B (max 30 min), 60 sec – 1/8,000
Electronic shutter: 1 sec – 1/16,000
Motion pictures shutter: 1/25 – 1/6,000
Metering range: EV 0 to EV 18
Exposure compensation: -5 EV to + 5 EV (1/3 EV steps)
RAW pictures: 14 bit/12 bit
MP4 (H.264/MPEG-4 AVC, ACC)
Flash sync: 1/250
Light metering system: 1728-zone multi-pattern sensing system
LCD screen: 3.2″ TFT LCD (3:2), 1,620,000 dots, touchscreen
Viewfinder: OLED (4:3), 3,680,000 dots with diopter adjustment (-4 to +3), magnifications approx: 1.52x, 0.76x
Wi-Fi: 802.11a/b/g/n/ac
Bluetooth 4.2
Battery charger: Panasonic DMW-BTC13
AC adapter: Panasonic VSK0815F
Battery: Panasonic DMW-BLF19PP
Two memory card slots
4k photos
HDMI Type A / USB 3.1
Dimensions: 138,5×98.1×87.4
Operating temperature: -10°C to 40°C (14°F to 104°F)
Stereo mic, USB 3.1, HDMI Type A, remote, TC in/out
Monaural speakers
Dust-proof and splash-proof body
SD/SDHC/SDXC memory card (double slot recording function available)
Expected to ship late February/early March
Price €2,500 /$2,500
[source: David Morgan Jones, 43rumors]
Claim your copy of DAVINCI RESOLVE - SIMPLIFIED COURSE with 50% off! Get Instant Access!