Rigging your camera can be quite an overwhelming proposition for the simple fact that there are so many choices for matte boxes, shoulder support, cages, and follow focuses. It all depends on your budget, and for DSLR shooters or those entering the world of 4K on a budget with a brand spanking new Panasonic GH4, a follow focus is probably one of the first accessories one would want to get. And budget being the key word here, the choices out there for a decent follow focus that's not going to leave you homeless are far and few. While there's plenty of really cheap ones (sub $200) out there especially on Amazon or eBay, I never really found any of them to be of any merit. From the ones I tried, they were either too flimsy, with too much play or simply not flexible enough design-wise for quick adjustments when changing lenses.
Hence why, I ended up going for a Tilta FF, and personally love the Tilta TT-03 follow focus that I used on my BMCC while shooting my feature film, even though I did shell out more than £350/$500 for it. The quality is really solid and I am still using it. For those who want a budget dual FF, Lensse have you covered. They are just announcing a new E5 Dual Follow focus at an sweet promo price of just $149.
The E5 Dual FF features solid CNC machine build, with both left and right hand side operation, that can accommodate tripod setups and have your AC love you for the fact he/she can work on the side they're more comfortable on.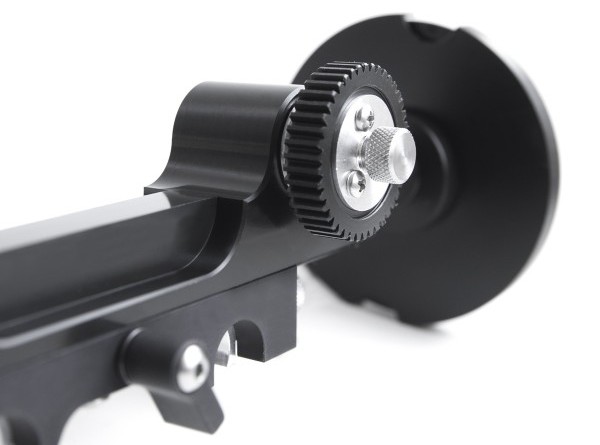 Easy clamp assembling system enables Lensse E5 connects to your 15mm rigs in seconds. You dont need to take out your matebox or any other equipment from your rig. You can fix E5 on your ring in few seconds and start for focusing. This Unique system just available in Lensse E5.
The positional indicator helps users to adjust the indicator 360 degrees freely. So the position indicator could be faced direct to the camera operator in side position. High quality hand wheels and marker discs enables to exchanging marking discs very fast and easy way. Lensse are stating zero backlash and interchangeable marking disks as well.
The gears of E5 could be mounted both side of the unit, back or front. This very important feature prevents undesired shadows or objects in your pictures which caused by follow focuses itself. So you can use wide angle lenses or fish eye lenses with confidence.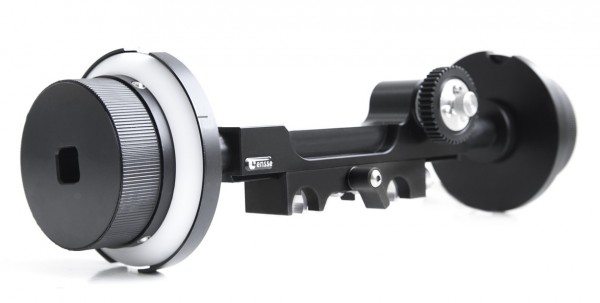 Highlights & Features
Double Hand Precious Focusing
Left or Right Hand Usage
Work With Follow Focus Assistance on Left or Right Side
Profesional Look, Strudy construction
Computer-aided smart and user friendly design
Precision engineering and manufacturing
All parts produced by CNC milling
CNC turning Made by German Black Delrin Material
Positional Indicator ( Rotates 360 degree freely )
Compatible with 15mm rig systems
Standard 0.8 module gear and can be swaped to backside of follow focus
Width 113.7/ 86,0 inch ( 289mm / 219mm ) Full Size
Fixed focus wheels
Zero Backlash
Marker Disk Users Friendly Design (easy and fast making disc changing system)
What's Included
Lensse Follow Focus E5  with 15mm Rod Clamp
1 x Gear 42T 0.8Module
For a limited time you can pre-order the E5 dual follow focus for only $149 ($249 after) with free worldwide DHL shipping. The unit is expected to ship 10 days after order.
[via Lensse]
Claim your copy of DAVINCI RESOLVE 16 - SIMPLIFIED COURSE with 50% off! Get Instant Access!