Having a wireless mic solution in your pocket that provides the ability to use it whenever you'd like without any cable clutter to tie you down seems like a no-brainer. Earlier this week we discussed some of the basics of using a wireless mic solution, and today we continue this trend by covering another interesting option. The AirLinc iOS app is a professional and affordable wireless recording solution that brings more convenient and affordable workflow to DSLR shooters owning iOS devices.
In a nutshell, the AirLinc system allows you to record quality audio locally to your iPhone or iPod touch while also providing live monitoring and remote control of that audio from a paired iPhone on the same WiFi network.
Local recording eliminates the annoying dropouts and interference issues which are one of the main drawbacks of the other much more expensive wireless systems. Now you can use AirLinc with a lavalier mic like the Rode SmartLav + as this set-up gives your on-screen talent full mobility while you maintain complete control over your audio throughout the entire recording session.
You can use AirLinc with any iOS device running version 8.1 or higher as it's a matter of your personal preference which one to utilise as a transmitter/recorder or receiver. Having an iPhone or iPod Touch as a body transmitter/recorder is probably the better option and does make a lot more sense because of the compact size of these devices and the fact that both easily fit in your pocket. To control the recording you can use your iPad.
Be aware though that the Lite version of AirLinc comes with a 30 second recording limit. To unlock the full functionality and unrestricted recording, at least, one device in your AirLinc session must be running the full version of the app that will cost you $12 on iTunes or the iOS App Store.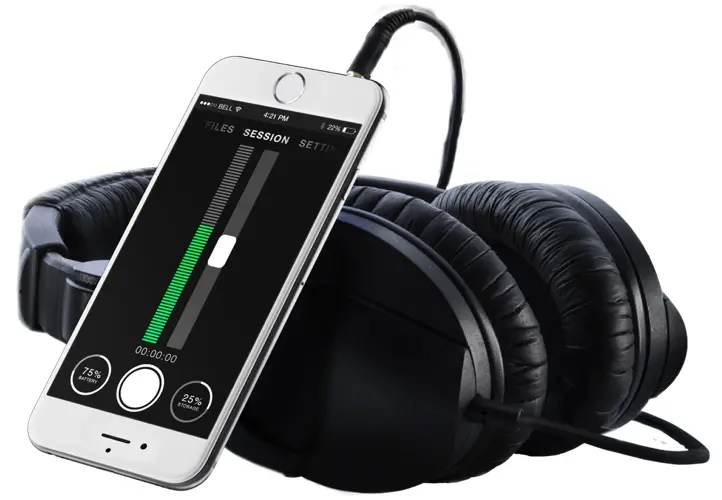 To test the app connect both devices to the same Wi-Fi router or have them share a personal hotspot. Activate the 'Do Not Disturb' mode to avoid calls interrupting your recording session. Launch AirLinc and select a mode for each device. Select Microphone mode on the device connected to your microphone and Receiver mode on the unit you will use to remotely control and monitor your session. Then choose a name for the microphone and the recording session and press continue.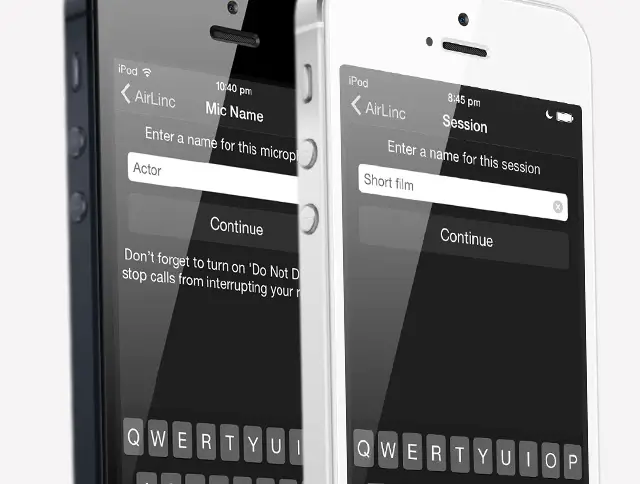 Initiate a recording session on your receiver device by selecting the name of your microphone device in the connection lobby. The AirLinc set-up provides the ability to trigger recording, monitor a live audio stream from your microphone device, remotely adjust the audio gain and view the battery and storage status of your microphone device on your receiver.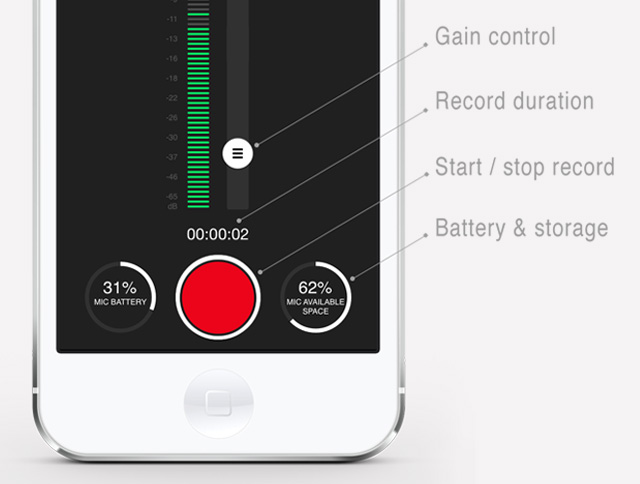 When recording is triggered, all files are recorded straight to the microphone device so signal dropouts won't affect your recordings. To sync your recorded files to your receiver device, just swipe right to the files screen and press the 'sync files' button. To transfer your files to your computer, simply tether your iOS device to your computer, and access your files under File Sharing at the bottom of the Apps tab in iTunes.
All in all, the AirLinc wireless mic solution is ideal for a single person interview set-up, instructional videos, reviews and other run and gun situations where the freedom of the movement of your talent is essential.
For the moment, AirLinc records 48kHz uncompressed audio files and is compatible with most existing Lav Mic's using a TRRS to TRS adaptor.
[via: ProVideo Coalition, Source: AirLinc]
Claim your copy of DAVINCI RESOLVE 16 - SIMPLIFIED COURSE with 50% off! Get Instant Access!