Just in time for the weekend we have some excellent footage submitted by readers of 4K Shooters. Ever since I owned my first BMCC and then subsequently shot my feature film with it, I fell in love with the Blackmagic colour and just the feel of their cameras. The URSA may have been a major departure from what we were used to seeing from BMD, but its a fine camera capable of very cinematic images out of the 4K sensor.
You just have to put it in the right hands. I definitely feel it is a camera that will grow on you once you start using it, despite a lot of people dismissing it at first.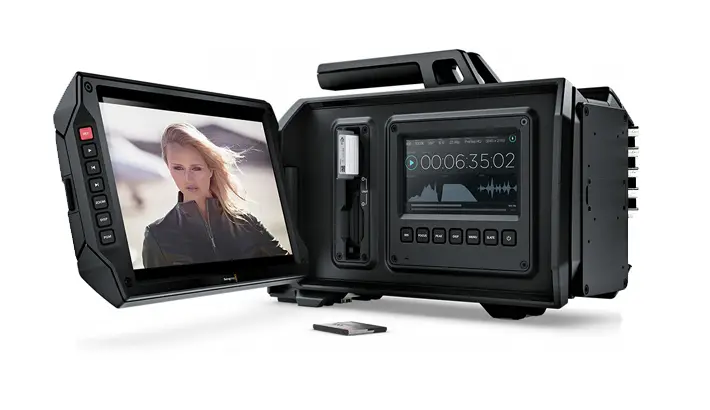 I was at a recent event in London, where they had a couple of URSA's and I played around with the settings and played with it on the sticks. The massive 10 inch screen is guargantuan, but super useful for focusing and exposure.
Recently, one of our readers – an award-winning photographer and filmmaker, Paris-based Deyan Parouchev took out his URSA for a couple of promos and got some amazing footage. See for yourselves below.
Shot on the Blackmagic URSA – 1080p ProRes 422 80fps:
Spring beauty from Deyan Parouchev on Vimeo.
Shot on the URSA 4K in ProRes 444 and slow motion at 80FPS in ProRes 422:
We also got some footage shared for Pocket Cinema camera users, who are on the opposite side of the spectrum, camera weight-wise – but don't be fooled – as most of you are well aware, the tiny Pocket cinema camera is quite a beast capable of 12bit raw and 10bit ProRes is all sorts of flavors – and best of all – all recorded on the cheapest media out there SDXC/SDHC cards.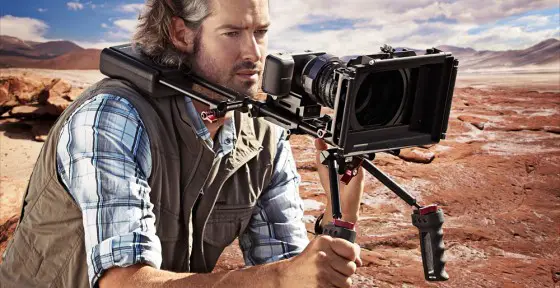 Wide Angle Lens Shootout by Gan Eden Productions:
Super 16 Wide Angle Lens SHOOTOUT! | Tokina 11-16mm vs Kowa Prominar 8.5mm | Azure 6.5mm vs Kowa 6mm from Gan Eden Productions on Vimeo
"Nothing scientific, just a simple test of four lenses ideal for the Blackmagic Pocket Cinema Camera and also other cameras like the Panasonic GH4 and Olympus OM-D. The latter two lenses are C-Mount. You make your own mind up what you like facebook.com/ganedenproductions
For BMPCC shooters, wide angle lenses pose a problem, as the sensor is Super 16mm sized and many shooters who use full-frame glass have to either resort to an expensive focal reducer like the Metabones Speed booster or hope to find a Super 16mm wide angle lens on the cheap on Ebay. Those deals do come about, but as from the test above, the APS-C 11-16mm Tokina is a fine choice with a fast aperture of 2.8 across the zoom range.
Claim your copy of DAVINCI RESOLVE - SIMPLIFIED COURSE with 50% off! Get Instant Access!