"Pistol grip" style gimbal stabilisers have been getting a lot of traction in the video world ever since the Nebula 4000 Lite by Filmpower ($699 at B&H) became a popular option for GH4 and Sony A7s shooters. The appeal of single hand operation won over many shooters as these type of gimbal stabilisers are capable of 3-axis stabilisation but at a much lower price-point and in smaller sizes for those video shooters on the go, than the already familiar two-hand suspects like the DJI Ronin/Ronin-M or newer entrants like the Moza Lite 3-axis hand held stabiliser. In the past few months we've covered similar gimbal stabilisers like the CAME-Single from CAME-TV and the Pilotlfy H1, and looks like there's a new kid on the blog, this time coming from Italy – the MiniSturdyFlight 3-axis stabiliser. The maximum camera load is 1,3Kg (2.8lbs) which is really good, given the fact the other gimbals take on a bit less weight and heavier lenses can easily make these gimbals difficult to balance when one rides the edge of the weight limit.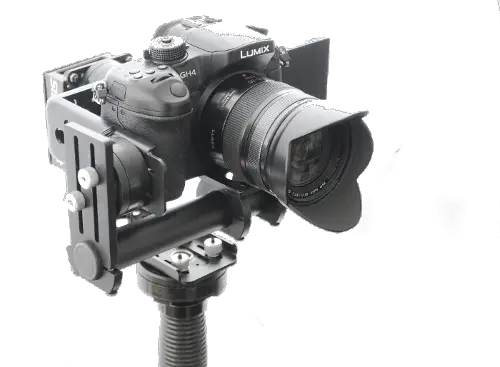 The other cool feature is that the pitch motor is on the right side – allowing GH4 users to finally use their flip-out screen while operating the gimbal, unlike the aforementioned gimbal, which feature pitch motors on the left side thus preventing the flip-out screen to be extended and also HDMI cables become a real pain to deal with – often requiring very thin and expensive ribbon HDMI cables, which are a hit or miss at least in my experience.
The unit also features tool-less adjustment for easy and quick balancing and the design doesn't limit the degree of tilt. The MiniSturdyflight also features a rigid frame which prevents nasty micro vibrations in your footage. The frame is also designed in a way to also accommodate longer zoom lenses.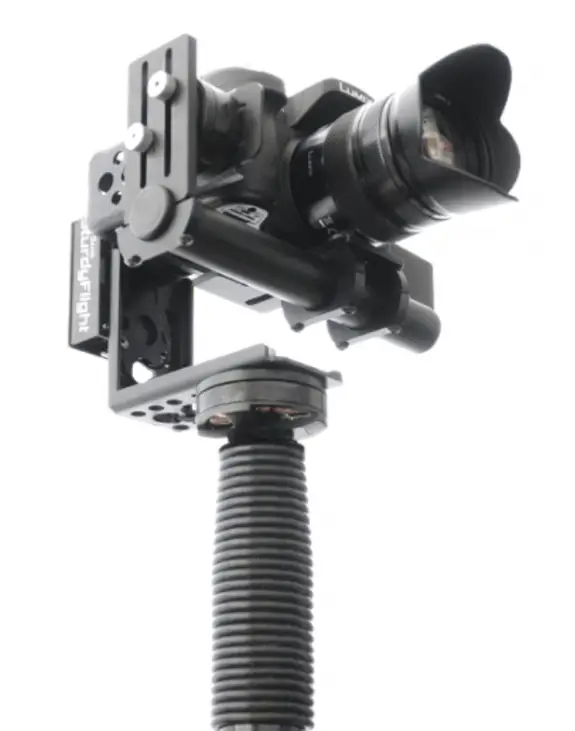 Features
Maximum load capacity – 1,3Kg (2.8lbs)
Pitch Motor on Right Side – You can use the GH4 flip-out screen
Uses External batteries
Not limited tilt angle
Presets for common mirrorless and DSLR cameras
Free Skype  and WhatsApp assistance
Tool-less adjustment
1/4″ thread under handle
Detachable handle for ease of transport
Here are some test videos shot using the MiniSturdyFlight. This one with the Samsung NX1 and 16-50mm kit lens.

Extreme Running Test

MiniSturdyflight Test with GH4 & Lumix 12-35mm f2.8

The MiniSturdyFlight is priced at €849 (around $965 / £610) which is more than competing stabilisers, but it does feature tool-less adjustment, removable handle and a pitch motor on the "correct side" so we'll see if these improvements warrant the higher price tag. Time will tell if the MiniSturdyFlight will be able to win over the hearts of shooters looking for smoother shots and a lightweight pistol-grip stabiliser.
For more info head over their website here.
Claim your copy of DAVINCI RESOLVE - SIMPLIFIED COURSE with 50% off! Get Instant Access!