There aren't many cameras out there capable of shooting in 6K these days. In fact, the other two options that initially come to my mind (the Red Dragon and Arri ALEXA 65) are considered as one of the most expensive high-end digital acquisition cinema tools available today and are far beyond the scope for most of us, even as a rental option. It seems that the only exception to the rule for the moment is the Kinefinity's KINEMAX 6K. We haven't seen many reviews and footage of the camera lately, yet it's a tool that continuously attracts the indie filmmakers' attention since it was officially unveiled by the Chinese manufacturer back in March 2014.
Not only because it's capable of capturing 6K Raw internally on consumer SSDs, but also for the fact it's an affordable piece of equipment costing less than $10, 000. To be more specific, you can get the KINEMAX 6K body for $9,000 whereas the professional kit with all the bells and whistles will cost you $13,000. But, how well does the camera perform in reality and what we can expect for the price?
Find some of the answers in the following video review produced by Tom Antos.
All in all, theKINEMAX 6K captures 6K footage utilising the proprietary KineRAW format which records images in compressed lossless Raw. For other resolutions, the camera uses Uncompressed CinemaDNG (4k or lower) and Cineform Raw (3K or lower).
You can also record high-resolution footage using the KineLOG mode, thus taking advantage of the full dynamic range the Super 35mm CMOS sensor the camera provides ranging from 14 to 16 stops depending on the shooting mode you choose.
The only downside is that you need to transcode the Raw footage, yet Kinefinity provides a great software solution called  KineStation optimised for transcoding of the KineRAW files to Cineform Raw or ProRes.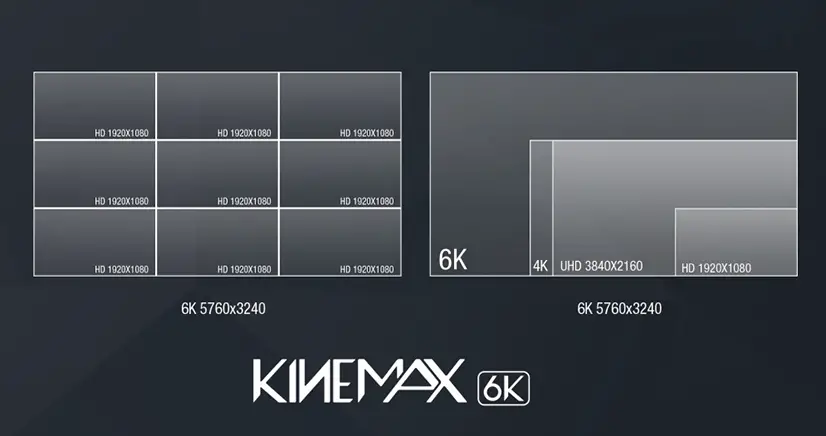 Furthermore, the camera has different lens mounts that can be swapped easily so you can use an array of lens options mounted on the system.  The KineMount can use a variety of adapters including mainstream lens mounts, such as standard PL mount, active Canon EF mount, Nikon F mount, and even B4 mount.
In terms of recording media, you can use some of the standard SSDs, however, Tom Antos stumbled upon some drop frames and other minor recording issues while using a bunch of these during the test, so as a rule of thumb it's recommended to utilise the provided KineMAGs instead. Just for your reference, on a 240GB KineMAG SSD, you can record up to 45 minutes of 4K RAW footage at a data rate close to ProRes422HQ.
Here is a slow-motion test shot in 2K utilising the Super16 mm crop mode of the sensor at 110fps using а beta firmware installed on the unit.
As any other CMOS sensor without a global shutter, you can still notice the rolling shutter issues on the KINEMAX 6K as well, yet it's not as bad as the one most low-end consumer-oriented entry-level cameras have. In terms of low light sensitivity, the camera captures decent images with low levels of noise even at ISO 6400. Of course, you can't expect the low-light sensitive the Full Frame sensor of the Sony A7s provides, but it's still usable even in the heavily dimmed situations.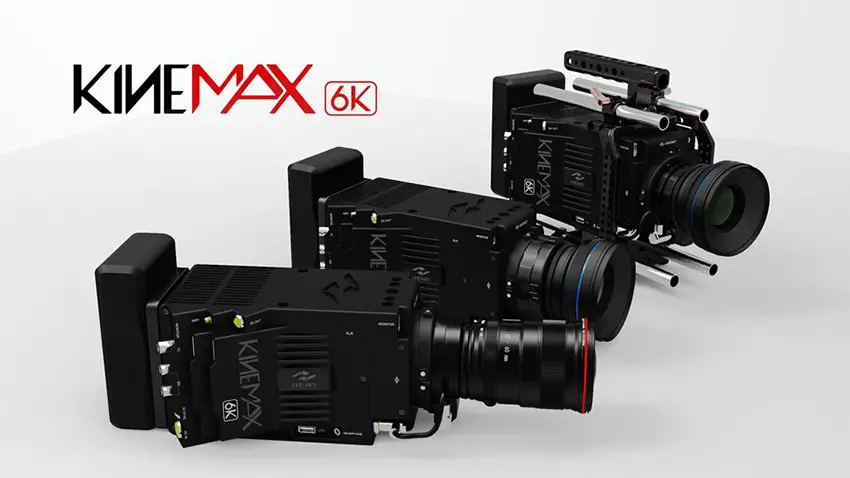 Here are some of the main features of the KINEMAX 6K
S35 CMOS Sensor 5760 x 3240
16 stops Dynamic range (at 3K resolutions)
14 stops DR at 4K
100fps at 4K resolution
Micro 4/3 crop and S16mm crop with up to 100fps at 2K; 3K at 60fps; 4K at 50fps.
Sports mode – reduces rolling shutter in 4K/3K/2K/1080p
HD-SDI out x 2; HDMI out x 2
CinemaDNG Raw and Cineform Raw in camera
Uncompressed CinemaDNG 6K to Two KineMAG
Compressed Cineform raw to One KineMAG
3rd-party LUT uploads to camera support, live view with a custom LUT
KineAudio, Dual XLR recording is now available
HiSpeed option: allows 4K@100fps and 2K@150fps – with full S35 sensor read-out
Ultimately, there is a future firmware expected that will provide 4K recording at 100fps, plus a hardware implementation of the ProRes encoding inside the camera that should be available by the end of the year. For more information visit either the www.kinefinity.tv or  www.kinefinity.com
[source: Tom Antos Films]
Claim your copy of DAVINCI RESOLVE 16 - SIMPLIFIED COURSE with 50% off! Get Instant Access!