Just as the prices of pro-sumer and professional prices continue to fall, it comes as natural to see more affordable cine lenses come around. This is what Veydra did with their affordable Mini Primes for Micro Four thirds mount almost year ago last Fall, and now Samyang/Rokinon, makers of the popular VDSLR and DS line of cinevised lenses are getting ready to release their brand new lineup of Cine Lenses called XEEN. We just received some photos and information via Twitter and our friends at @FilmCyfrowy who teased some new photos of a 50mm T1.5 XEEN lens they've been testing recently.
Here's some photos they sent us:
Samyang XEEN 50mm T1.5 @RokinonLenses @Cinescopophilia @4KShooters pic.twitter.com/z93wFqeCug

— Film Cyfrowy (@filmcyfrowy) August 4, 2015
Samyang XEEN 50mm T1.5 @RokinonLenses@Cinescopophilia@4KShooterspic.twitter.com/z93wFqeCug

— Film Cyfrowy (@filmcyfrowy) August 4, 2015
On August 10th, Samyang will announce three focal lengths – 24mm, 50mm, and 85mm, all T/1.5 as a part of their more upscale XEEN range, a production line which will sit above the DS line of cine lenses. The lenses will be available in industry standard PL mount (a first for the budget lens maker), as well as Canon EF, Sony E-mount, Nikon, and Micro Four Thirds. Full-frame coverage is expected.
Thanks to Cinescopophilia for the images below.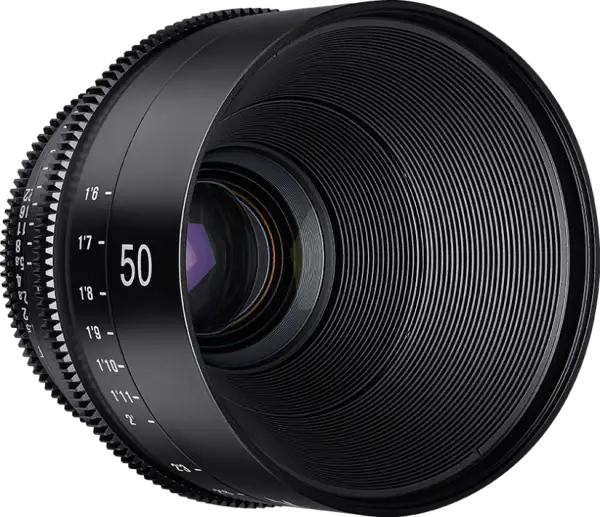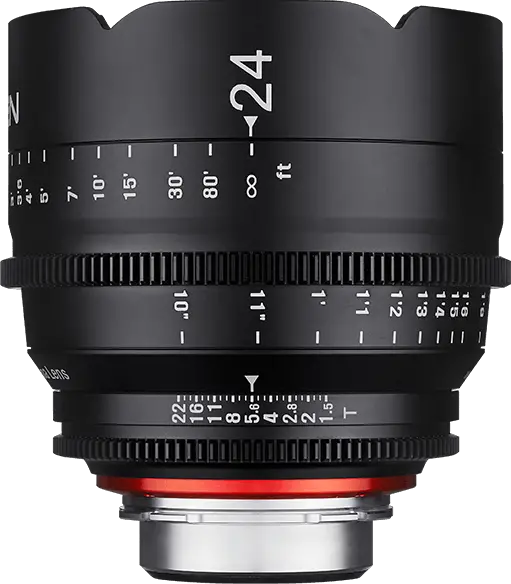 It is not yet known, whether the new XEEN cine primes will feature brand new optics, or whether they will be rehoused from their DS line (which are the same as their stills counterparts, but with fluid aperture and geared focus rings), however even if this ends up being the case as I suspect, the new design does offer significant benefits. Having a proper cine housing with longer focus throw, shimmable mounts, and more accurate focus marks will make a lot of AC's jump for joy.
Pricing is expected to be in the $2,495 range, and although from a price perspective this is a huge departure from the $400-500 cinevised primes they already sell  under their Rokinon, Bower, Walimex and Samyang brand, the XEEN lineup should make more high end shooters consider investing in these as opposed to Zeiss Compact Primes for example, which are currently on the lower end of affordable cine primes at about $4,500 to $5000+ a piece.
Considering other options such as cine re-housings like GL Optics, which run about $3-4,000 or $13K for a set of 5 x re-housed Contax Zeiss primes, or the lovely Canon CN-E Primes which are $4,450 for a 35mm T1.5, the Samyang/Rokinon XEEN are capable of providing a lot of bang for the buck, yet again.
Looks like Rokinon already have their eyes set on giving the above mentioned Zeiss CP.2's and Canon CN Primes a run for their money with these teaser from their official Facebook page.
We'll keep our eyes peeled for more news around these lenses as it comes about.
Claim your copy of DAVINCI RESOLVE - SIMPLIFIED COURSE with 50% off! Get Instant Access!