IBC 2015 came and went, and as with most trade shows occurring after NAB, the question for Blackmagic owners and future owners is – when would they deliver. We spoke to the team at Blackmagic about their new B4 mount for the URSA Mini as well as the rest of the lineup, and the assured use they are working hard on getting the new cameras out as soon as possible. The 4K URSA Mini are shipping shortly in September, as is the URSA viewfinder, which is actually shipping now. The Video Assist will also likely ship later in September. However, the 4.6K URSA Mini's have a little more ways to go, hopefully next month we'll see the first units out.
While most of us eagerly await the arrival of the Blackmagic URSA Mini 4.6K, the URSA Viewfinder and the Blackmagic Video Assist, here's some new 4K footage from the URSA Mini 4K submitted to us by Dutch outfit The Dreamers.
A Styled Shoot with the Ursa Mini 4K (in UHD) from The Dreamers on Vimeo.
Yesterday we did a styled shoot with great bunch of people. We brought our URSA Mini 4K along and decided to shoot everything in 4K (ProRes HQ again – about 35 minutes of footage on one 256Gb CFast 2.0 card). And we have to say: UHD looks really, really good. I have made the video downloadable so you can see for yourselves!

We only used the Sigma 18-35mm 1.8 and the Canon 50mm 1.2 L for the shoot. It's nothing scientific, we were just interested to shoot some additional footage of the Ursa Mini 4K. Bit of a warm and quick grade due to the (Mexican) theme of the shoot.

A full review where I comment on every question you have asked me will be up tomorrow and will be posted to our Facebook page (facebook.com/thedreamersnl). Stay tuned!

Styling / Production: Teleuktrouwen
Location: Oranjerie De Groene Parel
Dress: Victor's Wedding Design
Flowers: bloemenmeisjes.com
Hair and Makeup: Petra de Vries
Cake: Baked by Isabelle
Janna (the donkey): Stichting Ezelpark en Kamelen
Stationary: Oh So Pretty Party
Models: Daniel & Joy Petersen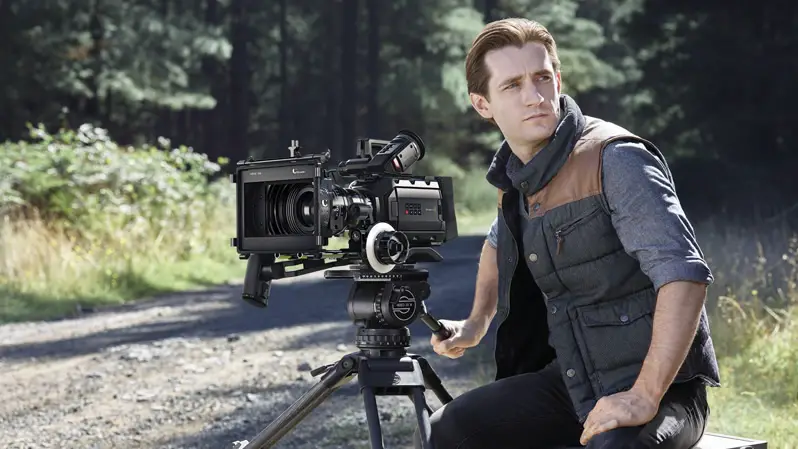 Here's also some more footage they shot with the URSA Mini 4K recently:
Last Thursday, we were given the chance to loan two Blackmagic Ursa Mini 4K's from the company itself. With weddings on Friday and Saturday, we could immediately take them out for a proper battle test. And let me tell you: the Ursa Mini does not disappoint! It got us even more excited about the upcoming release of the 4.6K version.

Most of the footage was shot in ProRes HQ (which looks amazing – even more so than the BMCC), Full HD, 60fps. We used all sorts of lenses: Canon 24-70 2.8L, 50mm 1.2L, 100mm 2.8L IS, 17-55 2.8 IS and the Sigma 18-35 1.8. Please note that while the firmware we had on the Ursa Mini was as close to the final firmware as possible, but was still in beta nonetheless.

A full review where I comment on every question you have asked me will be up soon and will be posted to our Facebook page (facebook.com/thedreamersnl). Stay tuned!
I think this footage is proof that even with the older 4K sensor, the URSA Mini 4K can still produce lovely images, which of course is also attributed to the skills of the people behind the camera and their grading skills. I find this footage very pleasing, organic and filmic, so for those who still doubt the 4K sensor on the URSA Mini, I think it's worth to consider it as a potential camera option. I certainly know I am.
Claim your copy of DAVINCI RESOLVE 16 - SIMPLIFIED COURSE with 50% off! Get Instant Access!