If you recall, over the weekend we told you about the new entry level camera that RED are working on. The new camera is to be called RED Raven and in a very RED fashion the promotional campaign prior to the official announcement started with a few teaser photos shared by none other than the RED Fire Chief and President – Jarred Land. From the early photos we learned the name of the camera and that it also will feature on-board Wi-fi and some form of 4K recording (presumably REDCODE Raw) at 120fps.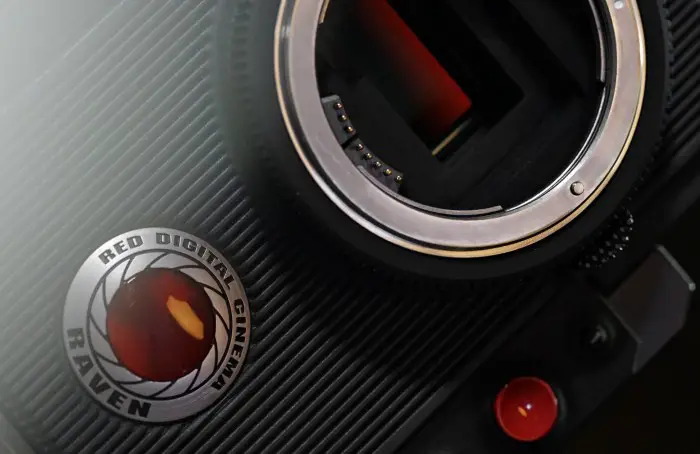 Earlier yesterday we got a few more glimpses and reveals courtesy of the man in charge of RED over at reduser.net. The forum thread dedicated to the the new camera release entitled #4K4ALL was literally on fire last night and grew exponentially to about 133+ pages at the time of writing of this article after Jarred revealed quite a few juicy details about the RED Raven camera. We've sifted through all of it so  you don't have to.
Here is a summary of what we know for about the RED Raven far:
WEAPON style body – RAVEN is part of 2nd generation DSMC platform
Red Raven uses a 4K DRAGON SENSOR and its size is 20.48mm wide. Size is bigger than Micro 4/3, but smaller than APS-C and Super 35
Full-frame crop factor is 1.87x. EF-S and Super 35 lenses will cover the image circle of this sensor
Fixed Canon EF mount – so forget about Speed Boosters
It will not shoot 5K
REDCODE Raw 5:1 compression
4K at 120fps
Wi-fi on board
Records onto MINI Mags – 120GB (coming October), 240GB, 512GB and 1TB
Weapon accessories and modules will work (most of not all, exactly which ones is TBD)
Body price – $5,950 Brain Only! 
Targeting sub-$10K market
Minimum Shooting Kit just below $10K
Lightest camera RED has ever made – lighter than 3.27 lbs (CF Forged Weapon)
Not a replacement for the Scarlet
The Raven doesn't replace Scarlet, It's a new category in our line up. Raven is a younger, hungrier, more "spirited" member of the RED family with a bit of a chip on his shoulder ready to take on the entire sub-$10k market with images that you will be incredibly proud of.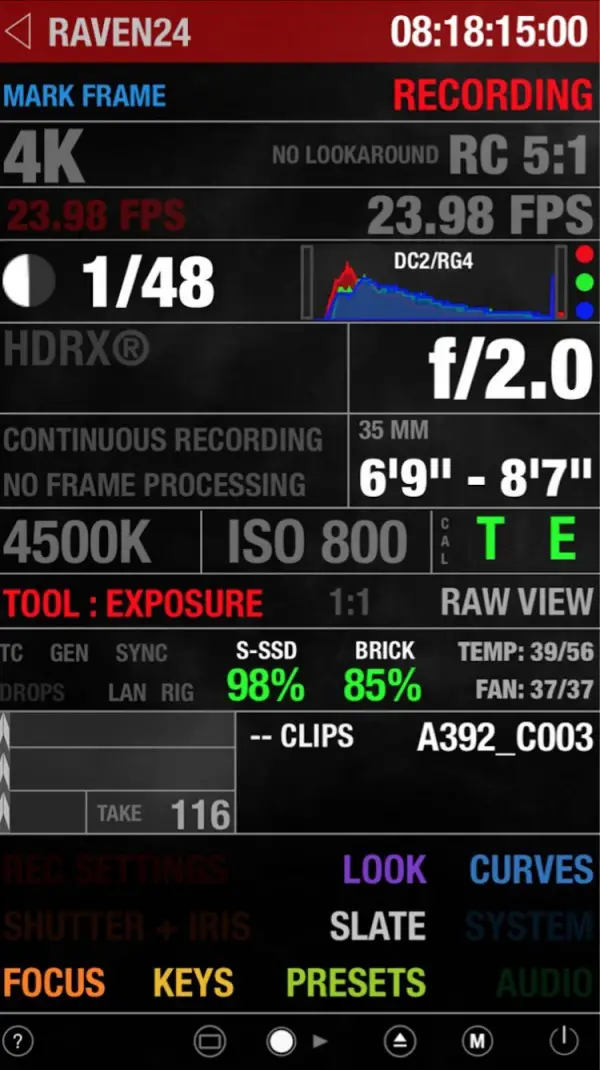 The RED Raven is shaping to be a hell of a camera and priced very aggressively even by RED standards. After all this is to be their entry level camera and in 2015 unlike in prior years when the Scarlet was announced as a lower priced companion to the more expensive EPIC, there's cameras like the URSA Mini and Sony FS7, which are the two most sought after sub-$10K cameras at the moment. Of course, the URSA Mini is yet to ship, but that's another story.
So there you have it – the RED Raven Brain alone is $6K – and that in itself is tremendous value to get into the RED ecosystem, however as well all know the brain alone is nothing without the bits around it that make it work – such as media, batteries and monitor, which are not exactly what most of us would call affordable. According to the current pricing from the RED US store, here's what we get for a bare minimum shooting package:
RED Raven Brain – $5,950
RED Mini MAG 120GB – $850 x 1
RED Station Mini MAG reader – $195 x 1
RED Touch Weapon 4.7″ LCD – $1,450 x 1 (early 2016)
Weapon REDVOLT XL Module – $1,150
REDVOLT XL Battery (2 Pack) – $675
Total: $10,270
Now, it is not known yet if there will be more cost effective shooting kits with bundled media, or batteries, so the above list is just compiled from the current pricing. In either case, the RED Raven is certainly going to stir things up and be a cost effective option for those who have always wanted to get into shooting RED. Looks like the Raven is shaping up to be one awesome 4K beast, and may very well be the first RED camera for many shooters.
The official announcement will be this Friday 25th and we can't wait to share all the details here on the blog with you guys.
Disclaimer: As an Amazon Associate partner and participant in B&H and Adorama Affiliate programmes, we earn a small comission from each purchase made through the affiliate links listed above at no additional cost to you.
Claim your copy of DAVINCI RESOLVE - SIMPLIFIED COURSE with 50% off! Get Instant Access!