HP's desktop workstations have always been an integral part and a major asset for numerous seasoned professionals and post-production facilities around the globe and for a reason. The company's popular Z-series lineup provides extremely powerful features specially designed for creative people in mind who require high reliability and stellar performance.
HP just added the entry-level Z240 and Z240 SFF workstations to its successful portfolio available in traditional tower and small-form-factor models with next-generation Intel processors and HP Z Turbo Drive options. As successors of the previous entry-level workstation the HP Z230, the new Z240 systems will support Intel's new Skylake microarchitecture and Core i5/i7 processors, as well as the forthcoming Xeon E3-1200 v5 processors along with up to 64 GB DDR4 of RAM. HP has also integrated a handful of new features and innovations on both entry-level workstations.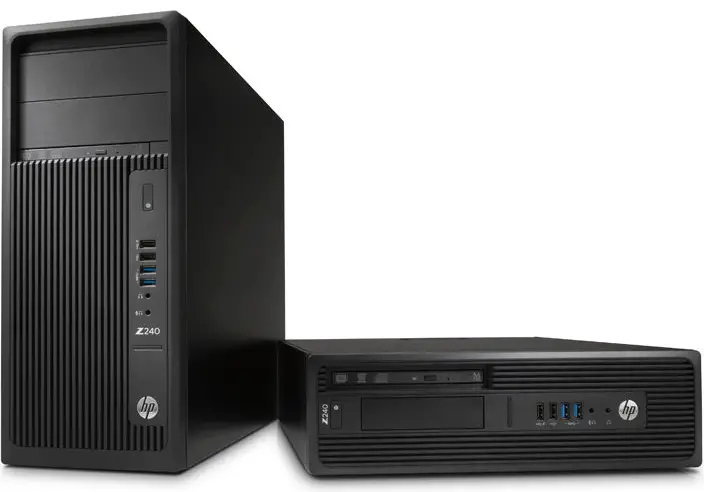 Now the HP Z240 offers more performance, greater storage capacity and flexibility of the previous generations while retaining the same form factor. It's worth noting that the new HP entry-level systems now feature an integrated M.2 slot, that replaces the PCIe slot thus providing more flexibility and expandability to use HP Z Turbo Drives without having to make a tradeoff on additional graphics cards, an additional HP Z Turbo Drive, or other devices like Thunderbolt 2 port. Of course, the legacy PCI slot is still available as an expansion card for users who need it. According to HP only 2% of their customers currently use this connectivity option.
As for the GPU,  users have a plenty of options to pick from based on their personal workflow and computing power they need. AMD's FirePro W7100, Nvidia's Quadro M4000, AMD FirePro W5100 and W2100, and Nvidia Quadro K2200, K620, K420, NVS510, NVS315, NVS 310 models are among the available options. The tower system comes with two Displayport outputs and one DVI-D connector while the SFF model has three Displayports.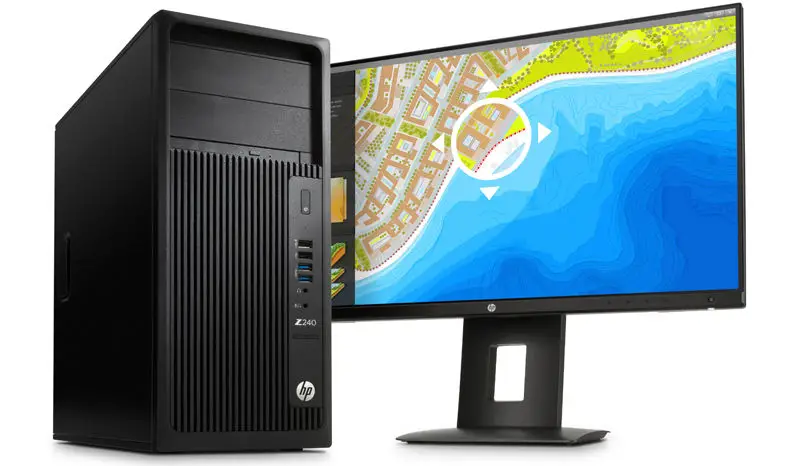 All in all, removing the slot from the motherboard allowed HP to reinvest in other product innovations  such the M.2 slot along with a newly featured dust filter system, integrated ambient temperature sensors on the motherboard of both systems and increased control of the system fans to include the power supply. Optional dust filters can be added to both the HP Z240 Tower and Z240 SFF to help reduce the ingress of dust in the system providing improved dust protection and better overall performance of the system.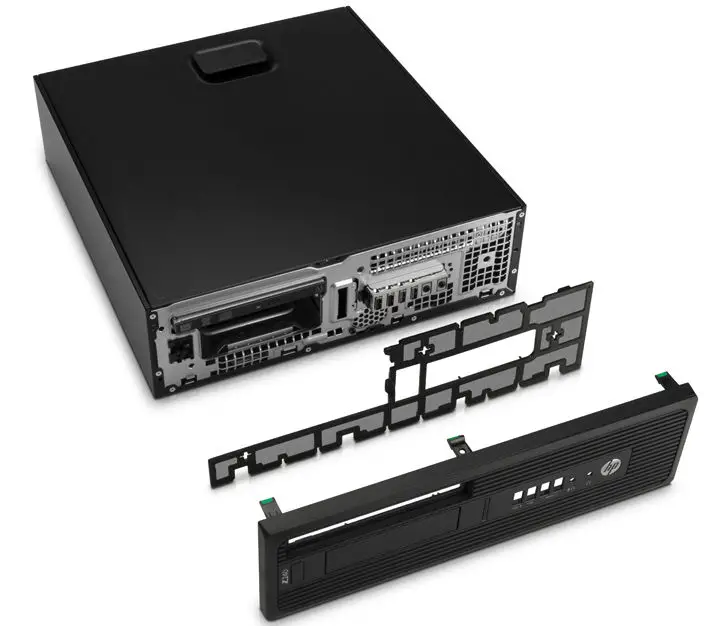 HP has also re-engineered the hard drive cage for the Z240 SFF by placing a custom air duct around the processor, allowing more efficient air flow and a cleaner layout of internal cables. Among the new features is also a USB charging port on the front of the systems that can be used to charge up devices even when they are turned off.
Both workstations come with Windows 10, Windows 7 or Linux preloaded, however, drivers for Windows 8.1 will be also available. The price of the systems starts at $879 and both Z240HP(tower) and Z240 SFF are expected to start shipping in November so if you are looking for a reasonably priced, reliable and powerful editing workstation these both are definitely an option you may want to consider.
[via: Studio Daily, source: HP]
Claim your copy of DAVINCI RESOLVE 16 - SIMPLIFIED COURSE with 50% off! Get Instant Access!