A few weeks ago I had the opportunity to shoot with the Panasonic DVX200 for a couple of days. I did post my initial impressions here, you can read them in case you haven't done so already. All my footage so far has been shot in V-Log L as this is the profile which gives the highest dynamic range from this camera – 12 stops according to Panasonic. Now, I haven't shot charts or performed lab tests with controlled lighting, so I cannot attest to the truthfulness of this statement, however, so far from the limited time I spent with the camera, I like the images out of it. See for yourselves below and let me know what you think in the comment section.
October – Panasonic DVX200 4K Test Footage V-Log L: Part 2 from 4K Shooters on Vimeo.
And here is the YouTube 4K version. Make sure you select 2160p from the wrench in the quality option.
Shot on the Panasonic AG-DVX200 4K Camcorder in V-Log L at 4K (4096 x 2160) in 24p. Make sure to select 2160p from the Quality Settings above.

You can buy the Panasonic DVX200 from B&H: bhpho.to/20lPz94
or from Visual Impact if you're in the UK here: visuals.co.uk/panasonic-ag-dvx200-4k-camcorder.html

Quick grade in Premiere Pro CC 2015:

1. De-Log with Varicam LOG to Rec.709 LUT
2. Secondary LUT – Fuji ETERNA 250D Kodak 2395 by Adobe (built in Premiere
3. Faded Film at 30%
4. Contrast at 16%
5. WB: 6500 – 7000
6. Minor adjustments to exposure – 0.1 to +/- 0.2 here and there.

Music: Tyler Twombly freemusicarchive.org/music/Tyler_Twombly/
Thanks to VI Rental in Teddington for supplying the camera – virental.co.uk/

Panasonic DVX200 Highlights
4/3 MOS Sensor with 12 Stops DR
V-Log L gamma
DCI 4K (4096 x 2160) recording at 24P
UHD (3840 x 2160) up to 50/60p
Variable Frame Rate Up to 120 fps in 1080p
MP4/MOV Recording in 4K
AVCHD format
Integrated Leica 13x f/2.8 – f/4.5 Zoom Lens
3 x Individual Lens Control Rings
Waveform, Zebra, Focus Assist dedicated buttons
2 x XLR audio inputs
2 x SD Cards Slots (U3 Compatible)
4.3-inch fold-out LCD touchscreen
HDMI 2.0 (supports 4K out)
3G-SDI Output
October – Panasonic DVX200 4K Test Footage V-Log L: Part 1 from 4K Shooters on Vimeo.
Youtube 4K version:
While, I've shot only in V-Log with the DVX200, I am still yet to explore the Scene profiles, which offer a more baked-in look for faster turnaround times in post. This has been a frequently requested test from folks who've contacted me via email, comments, or over at the dedicated DVX200 thread over at DVXuser.com. I will do my best to test Scene files the next time I get a chance to shoot with the camera again. Hopefully this will be soon.
A few more notes and observations from the footage above.
No Exposure +/- meter in the LCD screen/Viewfinder (this has been confirmed by Barry Green here) – at first I though I had to enable it in the menu, but couldn't find it anywhere
V-Log is difficult to expose for especially for overcast sky/white hair (duh!) – highlight patterns in clouds especially may appear washed out or blown while using some more aggressive LUT's that lift the highs too much – you have to carefully monitor the Waveform monitor in Premiere or your NLE/grading suite in post. Best to keep them in legal values below 235 or 79 IRE. Most of this footage was backlight and filmed in the late afternoon.
Knee doesn't work in V-Log; only in Scene files – Knee gives you more control over the top end of the highlights.
The waveform in the LCD touchscreen can be repositioned, but all other markers and monitor info disappears
You can't use Focus Assist (peaking) and Waveform at the same time! – that's one of my major gripes so far
4K 8bit 420 is gradable, but don't push it too far – you can see some banding in the skies
The Autofocus works well – it's not super fast, neither slow. Just works
Bokeh (when at the long end of the lens or wide open at standard focal lengths) is alright – not so pleasing and creamy as I'd like it to be, but definitely not ugly. You can see some blurred background shots in the footage above. Those chasing a more cinematic look with this camera shouldn't be too worried – the 13x zoom lens combo (even though it's not a constant f2.8) combined with the 4/3 CMOS chip make for a decent quasi-cinematic look.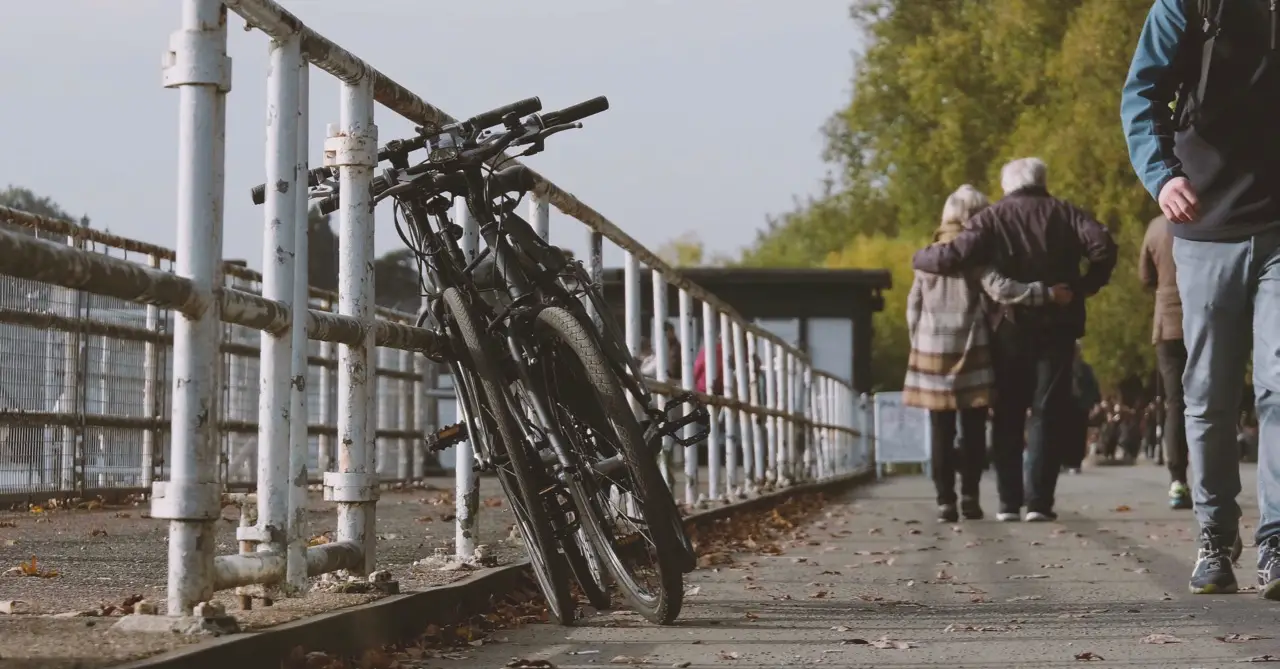 Hope this has been somewhat helpful. More footage and a full review coming up soon. You can order the camera from the official dealers below depending on your preference/location. Many thanks to Visual Impact for providing me with the camera for two days to shoot with.
B&H Link: Panasonic AG-DVX200 4K Camera – $4,195
Claim your copy of DAVINCI RESOLVE - SIMPLIFIED COURSE with 50% off! Get Instant Access!