The Panasonic DVX200 seems to be a very divisive camera. Since Panasonic announced the camera sort of out of the blue at this year's NAB Show in Las Vegas back in April, a discussion thread over at DVXUser.com has amassed a whopping 186 pages as of the time of writing of this article. Some people seems to really like what Panasonic have come up with, while others feel the initial footage released from Panasonic felt a bit underwhelming and does not show the full potential of this rather exciting new 4K camera.
The Panasonic DVX200 started shipping earlier this month and I managed to get my hands on one, thanks to the lovely folks at Visual Impact Rental in Teddington, who are just a stone throw away from where I live. They let me borrow the camera for a couple of days and I was pretty stocked to get some quick shots with it.
Here's some Highlights for those unfamiliar with the DVX200.
4/3 MOS Sensor with 12 Stops DR
V-Log L gamma
DCI 4K (4096 x 2160) recording at 24P
UHD (3840 x 2160) up to 50/60p
Variable Frame Rate Up to 120 fps in 1080p
MP4/MOV Recording in 4K
AVCHD format
Integrated Leica 13x f/2.8 – f/4.5 Zoom Lens
3 x Individual Lens Control Rings
Waveform, Zebra, Focus Assist dedicated buttons
2 x XLR audio inputs
2 x SD Cards Slots (U3 Compatible)
4.3-inch fold-out LCD touchscreen
HDMI 2.0 (supports 4K out)
3G-SDI Output
It was an overcast, cloudy afternoon with sporadic bursts of sunshine. I had only one Panasonic genuine battery and not other backup battery of any kind and a couple of my Transcend 64GB 95MB/s Read 60MB/s Write SDXC cards.
Most of the shots below are handheld, wide open, with built-in ND at either 1/4 or 1/16 with some cases maxing it out at 1/64. All shot in UHD (3840 x 2160) at 25p in V-Log L, as this was the profile I was most interested in even though the camera has 6 Scene files for various situations, V-Log L gives the maximum dynamic range of the camera according to the Panasonic literature I briefly skimmed over.
UPDATE: 27/10/15:
Uploaded new 1080p version of the same footage with a new LUT – OSIRIS Vision 6:
Panasonic DVX200 4K to 1080p V-Log Footage OSIRIS LUT from 4K Shooters on Vimeo. You can download the footage from the vimeo page.
Post-production:
De-log with Varicam V-Log to REC.709
Minor tweaks to contrast, WB and exposure (contrast + 25)
Secondary LUT – OSIRIS Vision 6 LUT
Edited and graded in Premiere Pro CC 2015.
Here is the original version Vimeo version uploaded in UHD, with download option as well.
Panasonic DVX200 4K Footage UHD (3840 x 2160) from 4K Shooters on Vimeo.
And the 4K Youtube version (make sure you select 4K from the wrench):
ISO: 500, 800, 1600
V-Log L
WB: 6500
Mostly wide open at f2.8 and f4.5 on the long end of the lens.

Graded in Premiere Pro CC2015:
1. De-log via Varicam LOG to Rec.709 LUT
2. Minor adjustments to WB, contrast, saturation
3. Tobacco Gold LUT (from Lumetri Colour in Premiere Pro)
Coming from predominantly a DSLR background with some dabbling in Blackmagic first generation cameras, it was refreshing to go back to a proper camcorder layout and style for a couple of days. Some of the menu's were familiar to me from my AF101 days, although I did find myself digging around through the rather (t0 me at least) counter intuitive settings for WB for example.
The fold-out touch screen is probably one of my favourite design features – it tucks away gently into the top part of the handle, making the camera easier to carry around or place in a camera bag. The touchscreen itself is nice, however it is reflective and does require a bit of a more forceful touch for your selection to register than the on my GH4. Nice feature nonetheless.
The body of the camera feels solid, even though if you judge the camera from the product shots from NAB, you can be fooled by the pseudo carbon fibre and plastic outside, this camera feels like a proper professional camcorder. The top handle is solid and none removable, and houses one of the XLR inputs, a record trigger button, a zoom control button, hot-shoe, and a neatly covered with a "nuclear launch button" style cover, which I found quite useful and the retractable LCD touchscreen.
The OLED viewfinder is useful and feels nice, although I didn't use it that much on that day; but it does feature a pretty long diopter adjustment, which some folks like me, who wear eyeglasses can appreciate. The back of the camera houses the HDMI and SDI outputs, the 2nd XLR input, headphone jack as well as the humongous batter compartment – I found the included regular Panasonic VW-VBD58 (7.2v 5800 mah) very good; it lasted for over 3.5 hours (from full charge). At the end of my shoot I still had one bar left. The LED indicators on the battery tell you how much capacity is left, a feature that I feel every single camera battery should implement.
Throughout the shoot one of the major annoyances I found had to do with the waveform monitor (WFM). There is a dedicated assignable button on the back of the camera on the operator side, next to the Zebra and Optical Image Stabilisation, that that's nice to have, but the problem is when you press WFM all your other info from the screen disappears! You can move the WFM around to any of the four corners, but you cannot make it bigger or smaller, or have it appear alongside any other vital info. I really hope this gets fixed in a firmware update.
See the photo below of how the LCD looks like when you engage the waveform monitor.
I used the waveform to judge exposure in V-Log L, which I found a bit tricky (I sold my GH4 before the V-Log L update) and this was my first exposure to the world of Panasonic LOG. From reading up prior on DVXuser and the Panasonic literature I decided to keep the highlights in the waveform between 60 and 70 IRE to avoid clipping. This wasn't a problem in most cases, but I had to crank up the ISO up to 1600 in some cases, when I was at the longest end of the lens (where the max. aperture is only f4.5) and I could then see some noise creeping up in the recording especially in the mid-tones and shadows. Luckily I didn't find it too detracting or unusable.
The other problem I found with the waveform was – when I had Focus Peaking engaged and wanted to get the waveform on to check exposure (I am not too fond of judging exposure via Zebras on the DVX200, although I did use them quite a bit as I got frustrated with using the waveform monitor) and BAM – Invalid Selection! Another "heh" moment – I took a deep breath and proceeded to shoot.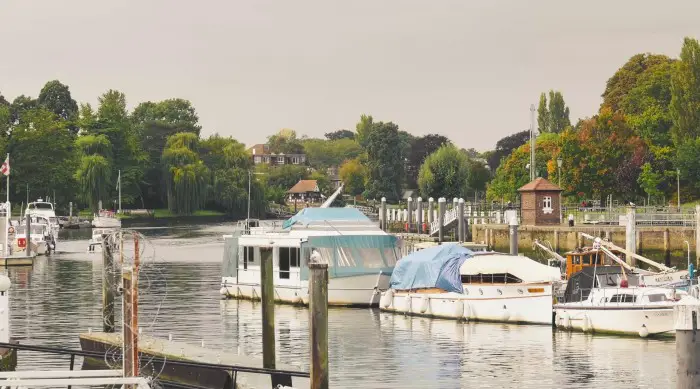 All in all, my first experience with the DVX200 was positive. Yes, it's not perfect, but what camera is. It was certainly refreshing to get into shooting with a very capable 4K camera that is "all-in-one" just put a battery and a card and off you go. I didn't have to stop to swap lenses or change batteries. Funny thing, how I sometime get so lost in all the accessories that are hanging from my rig, that shooting with a proper camcorder let me get more shots in relatively short period of time. I can't wait until the next time I get to shoot with the DVX200 for my full review.
In the next few days, I'll post more footage that I shot that weekend as well as more of my findings plus a full review once I get a chance to spend more time with the camera, as I don't think 2 days is enough for anyone to give an informed opinion about any camera, especially one like the DVX200, which has quite the legacy to live up to. Stay tuned.
US Links:
Panasonic DVX200 4K Camcorder – $4,195
Disclaimer: As an Amazon Associate partner and participant in B&H and Adorama Affiliate programmes, we earn a small comission from each purchase made through the affiliate links listed above at no additional cost to you.
Claim your copy of DAVINCI RESOLVE - SIMPLIFIED COURSE with 50% off! Get Instant Access!