The Panasonic EVA1 has officially started shipping and initially tests and impressions have started to pop-up online on various forums, Facebook pages and other places where EVA1 fans congregate. In addition, Panasonic have released a remedial firmware update version 1.05, which appears to cure a problem in VFR (Variable Frame Rate mode) where in some cases users have experienced some problems.
Now that Panasonic have officially started delivering production models to shooters, production companies and rental houses all over the world, I think it is safe to say we'll start seeing more and more footage and tests shot with the camera. I understand that there are plenty of people that are considering buying the camera, but have not had a chance to shoot with one.
Watching footage online shot by other people may be miles off from shooting stuff yourself and working the footage on your own machine, but it's better than the alternative – which is buying on spec. And that's rarely a good idea.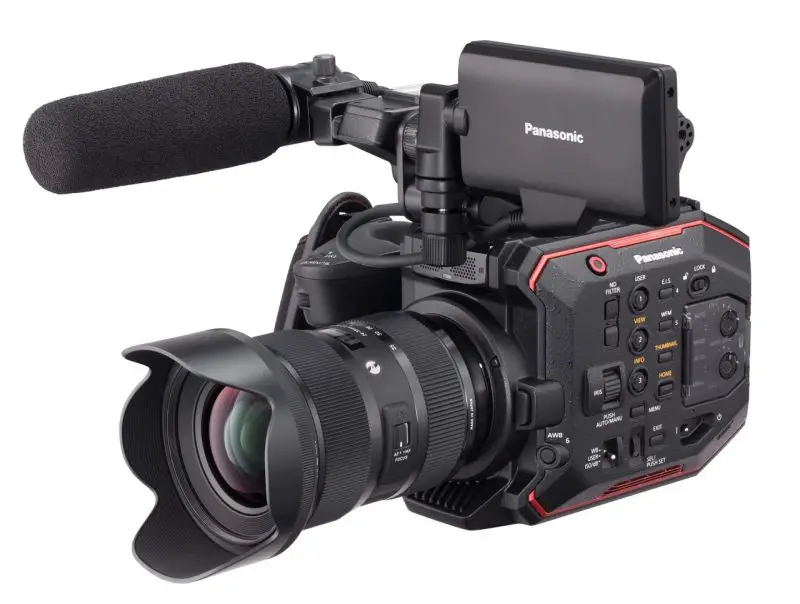 Panasonic EVA1 Firmware 1.05
Fixed a problem in "Variable frame rate" mode, irregular video frame sequence may be recorded.
EVA1 users can download the firmware via this link here.
Panasonic AU-EVA1 ISO Test by Christian Ceoroiu:
The Panasonic AU-EVA1 the candle test. The footage is shot in V-Log with the V709 LUT applied. 24-105 Canon lens with f4. On Bender the light meter showed 2.8(2) at ISO 2500. No noise reduction applied. At the end of the video I did a small Neat Video test with the demo version.
And more EVA1 footage for you to dissect from HotRod Cameras.
Here's 1-minute of REAL EVA1 4K images. This is a teaser for a longer project with 2 before/after grading wipes thrown in for good measure. If you want to see the REAL PANASONIC EVA1 images, shot by an end user, that are not a review, and have not been commissioned by Panasonic, then this is for you!
Panasonic EVA1 Highlights
5.7K Super 35 CMOS sensor
Dual Native ISO (800 and 2500)
Native EF Mount (non-interchangeable)
4K at up to 60p / 2K up to 240p
10bit 4:2:2 internal codec for 4K and Full HD
Up to 400 Mbps data rate for internal
V-log & V-gamut
SD Card Recording
5.7K Raw Output (planned future update)
Electronic Image Stabilization (EIS)
IR Cut In/Out
ND Filter Wheel (2/4/6 stops)
XLR Audio
Tool-less design for top handle and side grip
HDMI & SDI 4K Video Outputs
1.2 kg // 6.69″ x 5.31″ x 5.23″ (L x H x W)
I may not have shot with the camera yet, but have seen it in person, went through the menus on a pre-pro/engineering model and now can't wait to get my hands on one from a rental house and use on a project or two just to see what it can do. From the test above, I can't really tell much, but the HotRod Cameras footage looks pretty sweet.
What do you guys think of the latest footage from the Panasonic EVA1? Do make yourselves known in the comment section below, but please let's keep it civil. Cheers.
Disclaimer: As an Amazon Associate partner and participant in B&H and Adorama Affiliate programmes, we earn a small comission from each purchase made through the affiliate links listed above at no additional cost to you.
Claim your copy of DAVINCI RESOLVE - SIMPLIFIED COURSE with 50% off! Get Instant Access!