The Envoy Pro Mini from revered SSD maker and Mac performance upgrade retailer OWC is an extremely powerful and fast SSD, despite its modest physical dimensions. Even though at first glance the Envoy Mini Pro looks just like a regular thumb flash drive, it is an extremely powerful and fast media storage unit that can handle and sustain transfer speed in excess of 400 MB/sec. though its USB 3.0 interface.
Currently, the Envoy Pro mini SSD is available in 120GB and 240GB capacities for a retail price of  $110 and $180 respectively. It's the perfect fit for creative professionals using their mobile workstations on the go as the drive is definitely a viable option for smooth playback and storage of large video files and other system-intensive media in a small footprint. In terms of build quality, the diminutive drive is rugged and nicely machined.
Providing a full-sized desktop-class SSD performance, it's blazing fast and lightweight. Actually, it's nearly twice as fast as the average thumb drive, but a lot smaller than traditional external hard drives, while delivering desktop-class SSD speeds, capacities, and build quality. Plus, it comes with a 3-year limited warranty.
In reality, when paired with a USB 3.0 Retina MacBook Pro, the 240GB version of Envoy Pro mini sustains read speeds of around 425MB/second with write speeds of 400MB/second, according to the benchmark test below.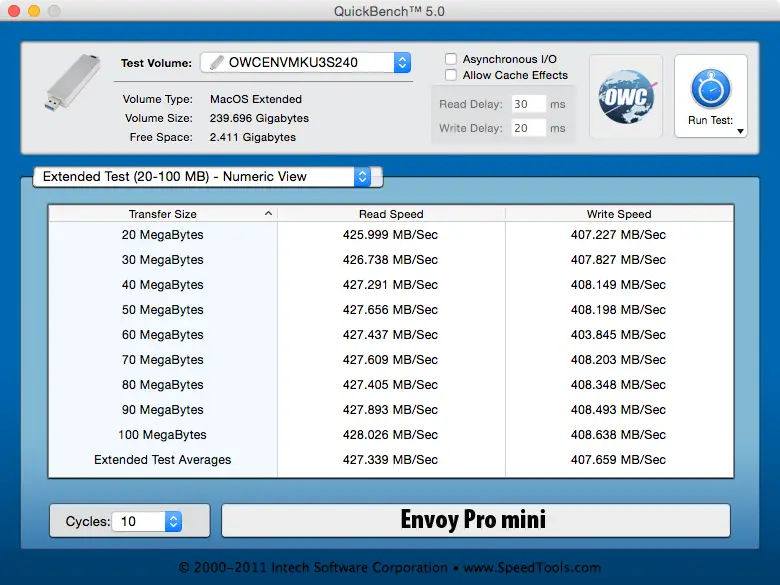 Obviously, it's multiple times faster than low-end USB flash drives. Yet, don't expect that the Envoy Pro mini would be the total substitute of your Macbook Pro's built-in SSD, but it definitely can give you some extra storage in critical situations where speed is also another important consideration.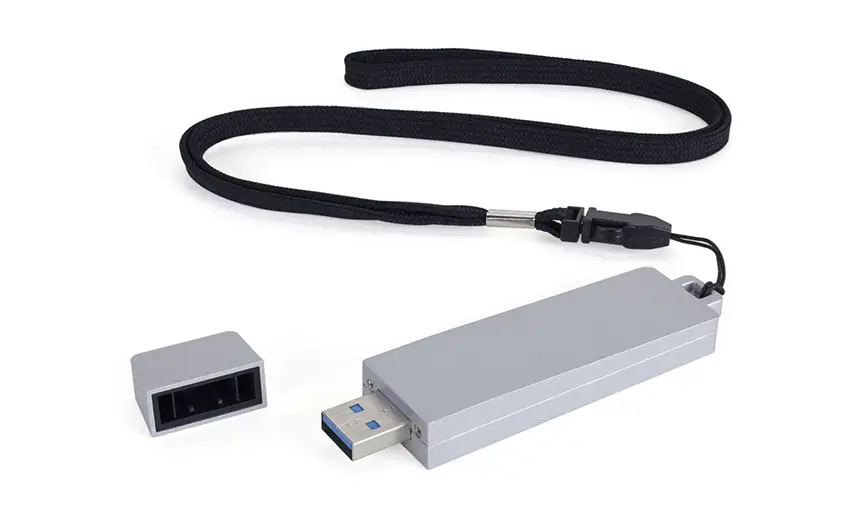 The Envoy Pro mini SSD  is Mac, PC and Linux compatible and easily fits in your backpack's pocket. Overall, this is a fully-fledged SSD drive packed into a tiny thumb-sized aluminium stick that you can connect directly to a USB 3.0 port and carry seamlessly wherever you go.
You can browse through a selection of OWC Envoy SSD's here at B&H and for more information on the Envoy Pro Mini please visit OWC's official website here.
Claim your copy of DAVINCI RESOLVE - SIMPLIFIED COURSE with 50% off! Get Instant Access!