First off – Happy Thanksgiving to all our American friends! Hope you're having a lovely turkey day. While recuperating from a self-induced food coma, I recommend checking out the latest collection of brand new footage from the much anticipated Blackmagic Design crown jewel – the URSA MINI 4.6K. In case you missed the earlier URSA Mini 4.6K footage we reported on – you can catch up here. And now UK based DP/Colourist and now URSA Mini 4.6K beta tester Tom Majerski shared some of his URSA Mini 4.6K footage:
Ursa Mini 4.6k – Fog in formby from Tom Majerski on Vimeo.
Shot on the Blackmagic Design Ursa Mini 4.6k – EF

All in ProRes 422 1080p – some shots in 60fps, some in 120fps

The intention was to create a natural and realistic grade – the natural light was very bleak and foggy.

This grade was achieved in just 3 nodes.

Everything filmed with the Samyang 35mm 1.4 Lens.
Tom also shares some 120fps slow motion footage with intercut 60p and UHD footage from the 4.6K Sensor version of the URSA Mini below.
Blackmagic Ursamini 4.6k First footage – Run from Tom Majerski on Vimeo.
Shot on the Blackmagic Ursa Mini 4.6k EF mount.

All shot using the Canon 24-105L. Edited and Graded in Resolve 12.

Shot in ProRes 422 , a few shots in UHD, mostly in 1080p. Some Crop sensor mode 120fps, some full sensor 60fps.
The footage above was shot by Kholi, who had also this to say about it:

4.6K ProRes HQ / Canon FD 1.4 and FD 20mm f2.8 lenses / ISO 800

No final color, just putting something together really quick.

Pretty much all natural light (save one or two shots, and then it's a 575W HMI). When I say natural light, I mean literally natural light. There are like three shots with an HMI bouncing off of the ground somewhere far away, but everything else is with available light. No bounce boards no reflectors, no nothing like that.
Here is also another test footage, this time shot on the considerably more affordable Blackmagic URSA Mini 4K by Tyler Edwards:
Edited in Final Cut Pro X.

All of the shots by the pond were graded in FCPX using Color Finale and/or Film Convert and the shots by the river were graded in Davinci Resolve.

Shots were either on a tripod or handheld.

Lenses used: Sigma 18-35 and Canon 70-200 f/4L IS. Shot in RAW 3:1, ProRes HQ UHD (24p & 60p), and windowed 120p (HD).

I am quite fond of the 4K URSA Mini footage above, and it goes without say that in the right hands even with the 4K sensor (either V1 or V2) you can still get fabulous images out of the camera.
I don't personally think the 4.6K will offer such a ground breaking difference between the 2 cameras, there is an improvement, yes of course, but whether this improvement in image quality is worth the $2K extra for the 4.6K URSA Mini ($4,995 at B&H) is something for you to decide.
The URSA Mini 4K EF is currently shipping from major dealers, however there is no official word on when the new 4.6K EF/PL versions as well as the Micro Cinema Camera will ship. Hopefully this may happen before the year end; fingers crossed.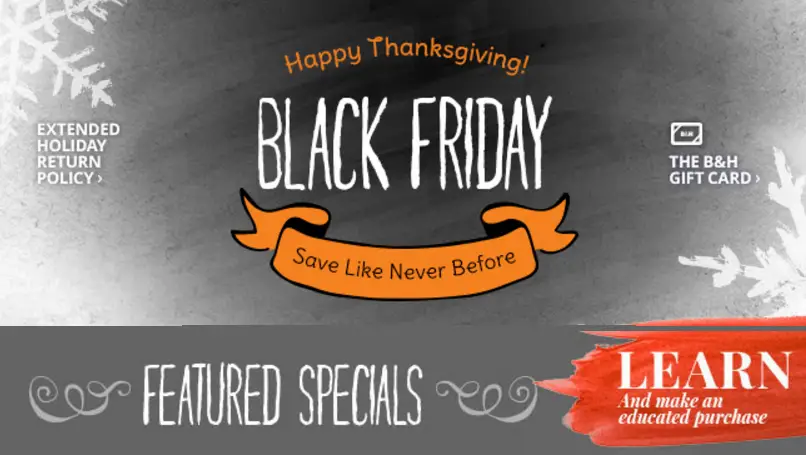 NEW BLACK FRIDAY DEALS!
Sony A7 II Full-Frame Mirrorless Camera $1,698 + FREE Rode VideoMic Pro ($199); Free Sony NP-FW50 Battery and Charger (freebies worth over $250)
Canon EOS 5D Mark III DSLR Camera and PIXMA PRO-100 Printer Kit – $2,149 after $350 Mail-In Rebate and $570 Instant Savings!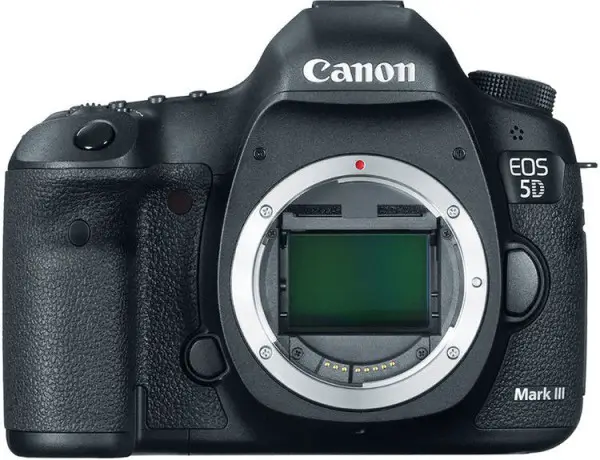 You can find more B&H Black Friday Specials here.
Dell 17.3″ Alienware 17 R3 Notebook – $100 Off – Now $1,399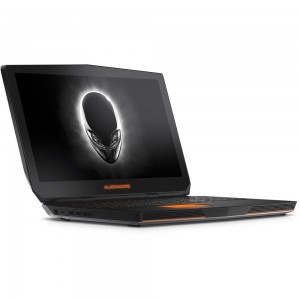 2.6 GHz Intel Core i7-6700HQ Quad-Core
8GB of 2133 MHz DDR4 RAM
17.3″ Display
Full HD 1920 x 1080 Resolution
NVIDIA GeForce GTX 970M (3GB)
1TB 7200 rpm SATA III Hard Drive
9-in-1 Media Card Reader
802.11ac Wi-Fi & Bluetooth 4.1
Built-in 2MP Webcam, Mic, and Speakers
Windows 10 Home (64-bit)
LG 34UC87C-B 34″ 21:9 Curved UltraWide Monitor  $699 ($300 Savings)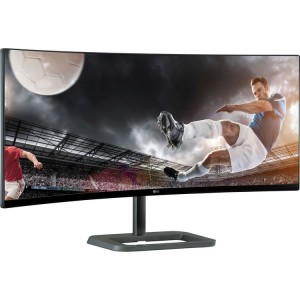 In-Plane Switching (IPS) Technology
DisplayPort + HDMI Inputs
3440 x 1440 Resolution
5M:1 Contrast Ratio
300 cd/m² Brightness
178°/178° Viewing Angles
5 ms Response Time
Built-In USB 3.0 Hub and Speakers
4-Way Screen Splitter
HDMI Cable Included
USE PROMO CODE: Season1580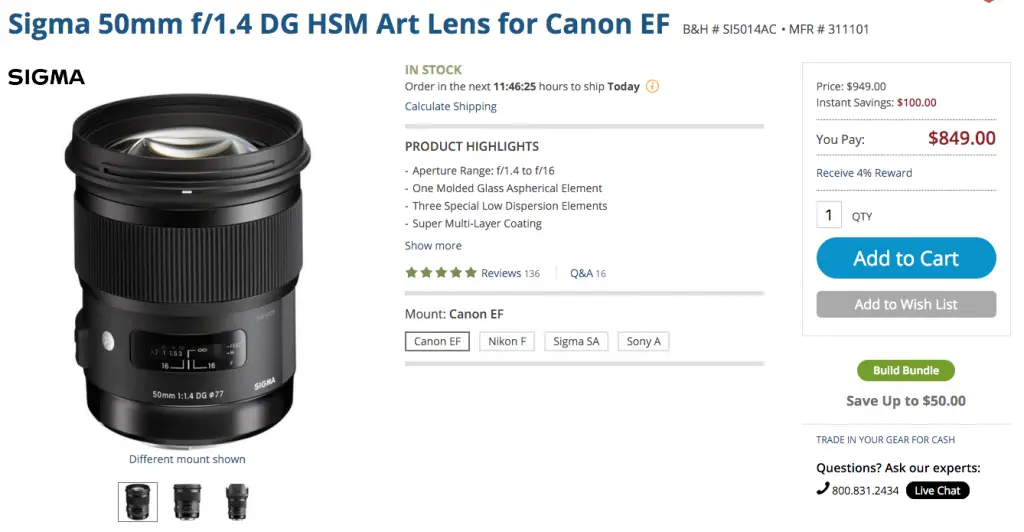 Huge savings on SIGMA Lenses B&H here.
Deals include – $100 Off on the Sigma 50mm f1.4 Art Lens Canon EF fit and $250 Off on the 70-200 f2.8 EX DG APO OS HSM for Canon and many more!
ADORAMA DEALS: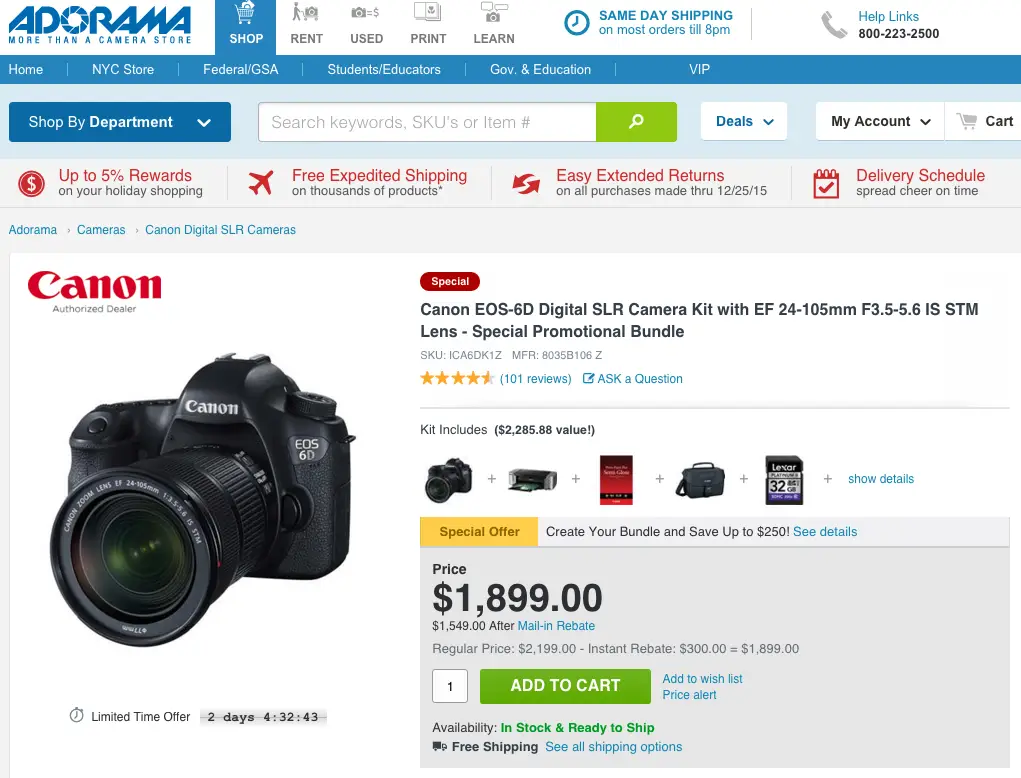 Canon EOS Rebel SL1 DSLR with 18-55mm & 75-300mm Lenses $379 after Rebate
Canon EOS Rebel T6i DSLR Camera with EF-S 18-55mm f/3.5-5.6 IS STM Lens – $599 after rebate
Canon EOS Rebel T6i DSLR Camera with EF-S 18-135mm f/3.5-5.6 IS STM Lens – $749 after mail in rebate
Canon EOS Rebel T5i DSLR Camera with EF-S 18-55mm f/3.5-5.6 IS STM Lens – $399 after rebate
Canon EOS 7D Mark II DSLR Camera Body – $1,129 after rebate
Canon EOS 6D DSLR Camera Body – $1,149 after rebate
To be continued…
Claim your copy of DAVINCI RESOLVE 16 - SIMPLIFIED COURSE with 50% off! Get Instant Access!