ARRI have some more exciting news for AMIRA and ALEXA Mini owners, just shortly after announcing SUP 3.0 firmware update for their latest Alexa MINI and Amira cameras. As a reminder, the latest firmware update enabled 2.8K ProRes and Lexar CFast 2.0 support for the Alexa MINI, and ProRes 4444 XQ on the Amira among many other improvements and features. Both cameras have not only been extremely popular on high-end documentaries, commercials and feature films and ARRI is set on making them even better.
The legendary German camera and film gear manufacturer announced some new accessories for their both the Alexa Mini and AMIRA. See a list of the new improvements and accessories below: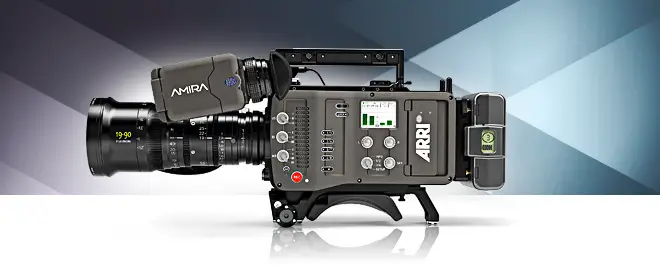 New audio receiver slot for ARRI AMIRA
The audio slot, was made in a collaboration with Ambient Recordings, and it allows a direct integration for wireless audio receivers. It includes a buffer battery for up to 30 sec buffering for changing batteries without powering down the camera. The new Ambient Recordings audio receiver slot provides a 2-channel analog audio output and includes a customised cable for the AMIRA's 5-pin XLR input. It is compatible with all receivers supporting the "Unislot" interface (not available for Sony receivers)
The new accessory is available for order in both AB Gold Mount and V-lock battery styles. Pricing is around 950 Euros and it is expected to ship in January next year.
 Improved ND filter switch for AMIRA
The original ND filter switch had some limitations in usability and reliability, and now ARRI is replacing it with a new, more haptic and more stable switch. New production cameras do include this since September/October. An upgrade for cameras with old switch can be ordered at service.
 Painted switches and knobs
The switches and knobs are now silver painted. This is just a cosmetic change for overall design purposes. New production cameras do include this since September/October.
It uses standard 24V power supply (GS220A24) and is quite small. It is not recommended for outdoor use. Includes an attached cable with 3pin XLR male connector for ALEXA/AMIRA power cables and a power cable with Schuko plug. No AMIRA or ALEXA power cable is included.
New, strongly improved viewfinder cables are included in new cameras starting mid of November. The new cables are more than 10x more robust against breaking as the current ones. These new cables replace the previous versions. The cables are also available as accessory parts, however the supply is limited until early 2016.
The "AMIRA Viewfinder cable long, length 3m" is currently not available, but will follow soon in the improved design.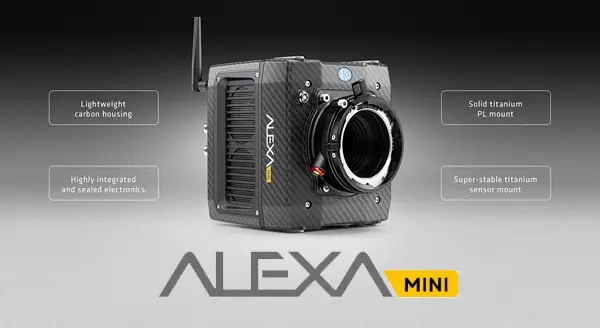 For more information on the Alexa MINI and AMIRA cameras head over to ARRI.de.
Claim your copy of DAVINCI RESOLVE - SIMPLIFIED COURSE with 50% off! Get Instant Access!