You may remember a while back, we posted about slimRaw – a really handy piece of software for those shooting with just about any form of raw whether it being a Blackmagic Design CinemaDNG Raw or a Magic Lantern variant for the Canon 5D Mark III for example. For those, who might have skipped that article, slimRAW is a fast CinemaDNG compressor that converts uncompressed CinemaDNG raw video to lossless compressed CinemaDNG. The best part is that this conversion doesn't affect the image quality of the initial files. Furthermore, the lossless compressed raw video output of slimRAW is exactly the same after decompression as the original uncompressed video.


The latest update of slimRAW was just released earlier in the week. slimRAW v1.4 adds 3:1 and 4:1 lossy CinemaDNG compression options for even greater storage space savings. It enables the beauty of the raw workflow at a smaller data footprint. The lossily compressed CinemaDNG raw video is compatible with Blackmagic Design DaVinci Resolve.
slimRAW is a fast CinemaDNG compressor which saves storage space and reduces storage bandwidth requirements for CinemaDNG raw video production. slimRAW converts uncompressed CinemaDNG raw video to losslessly or lossily compressed CinemaDNG.
slimRAW can also recompress and optimize size of CinemaDNG video that is already losslessly compressed. slimRAW doubles as a CinemaDNG raw video DIT utility: it can offload raw video from camera or recorder media to two storage locations simultaneously with on-the-fly lossless or lossy compression, cheksum generation and verification, while preserving all the original metadata. slimRAW is available for Microsoft Windows and Apple OS X.
Here's a summary of the last few updates slimRAW has received since we last posted about it:
slimRAW v1.4.0 (01/11/2016)
Added 3:1 and 4:1 lossy CinemaDNG compression modes.
OS X version: support for virtual file systems (and MLVFS, in particular).
slimRAW v1.3.0

(07/13/2015)
Added an optional second output. slimRAW can now save losslessly compressed output to two locations simultaneously. A typical use case: CinemaDNG and DNG files can be offloaded with on-the-fly (re)compression to main storage and backup storage simultaneously, with optional checksum generation and verification.
Minor usablility improvements.
slimRAW v1.2.0

(06/01/2015)
slimRAW can now recompress CinemaDNG/DNG files that are already losslessly compressed. This will usually further optimize their size. In particular, losslessly compressed CinemaDNG video from all the Blackmagic Design cameras can now be recompressed.
Fine-tuned compression profiles. This version compresses 0.5-2% better compared to the previous version.
Added a Maximum compression option.
Added a Fastest option which also doubles as an Apple OS X 10.9 Preview/Finder compatibility option.
Experimental support for (re)compressing DNG stills. slimRAW can now be used to get DNG stills into Premiere/SpeedGrade.
Significant performance improvements.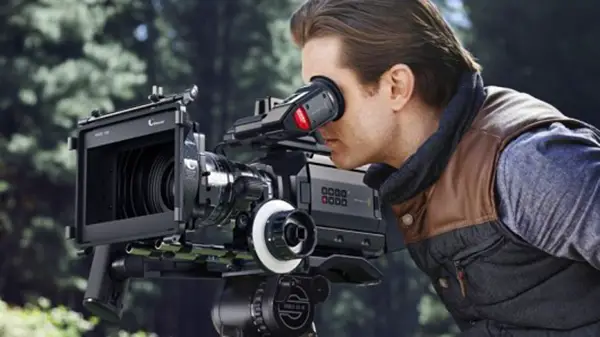 List of Supported cameras:
Uncompressed CinemaDNG video from:
Digital Bolex D16,
Blackmagic Design Cinema Camera (pre-firmware 2.1),
Canon DSLR Magic Lantern raw (converted to CinemaDNG/DNG),
Sony FS700/FS7 raw recorded through Convergent Design Odyssey 7Q/7Q+,
Ikonoskop A-Cam dII,
Kinefinity KineMINI 4K, KineMAX 6K, KineRAW,
Indiecam indieGS2K and indiePOV (uncompressed 12-bit CinemaDNG video as exported by Indiecam Instant-RAW software),
uncompressed DNG frame stacks from Fastec Imaging TS and HiSpec series cameras (10-bit in a 16-bit container and 8-bit),
most other standard compliant uncompressed 8-, 12-, 14- or 16-bit CinemaDNG footage.
Losslessly compressed CinemaDNG video from:
Blackmagic Pocket Cinema Camera,
Blackmagic Cinema Camera (firmware 2.1 or newer),
Blackmagic Production Camera 4K,
Blackmagic URSA,
most other standard compliant losslessly compressed CinemaDNG/DNG files, including DNG raw stills.
slimRAW is available now for the introductory price of $39.00 USD or €35.00 EUR (excl. VAT). You can download it and buy it here.
Disclaimer: As an Amazon Associate partner and participant in B&H and Adorama Affiliate programmes, we earn a small comission from each purchase made through the affiliate links listed above at no additional cost to you.
Claim your copy of DAVINCI RESOLVE - SIMPLIFIED COURSE with 50% off! Get Instant Access!