If you are in the market for a new robust and reasonably priced lavalier mic for your workflow on the go that you can easily plug into your smartphone and record some decent audio right off the bat, the following review might interest you. Curtis Judd, the founder of CurtisJuddPhotography, provides another great video where he suggests three popular models that perfectly fit the above specifications.
In the following episode, he walks us through the pros and cons of those units. Not only that, but you'll also hear them back to back to help you decide which may be the best fit for your projects. One of those lavs is well under $100 USD and the other two are even cheaper – under $40 USD – so there's an option for any budget. I assume that you'll be surprised by the decent sound one can get even with a $20 USD microphone. So, here they are – the GORA Lavalier Mic, the Aputure A.lav, and the RODE smartLav+ side by side.
First of the three mics presented by Curtis is the RODE Smart lav+. It's actually the most expensive unit, yet providing great features for the price. The capsule has an omnidirectional polar pattern that captures the sound equally from all sides of the microphone. The cable is very thin which makes it easy to hide under your clothing, plus it has been strain tested up to 10kg to help ensure reliable performance.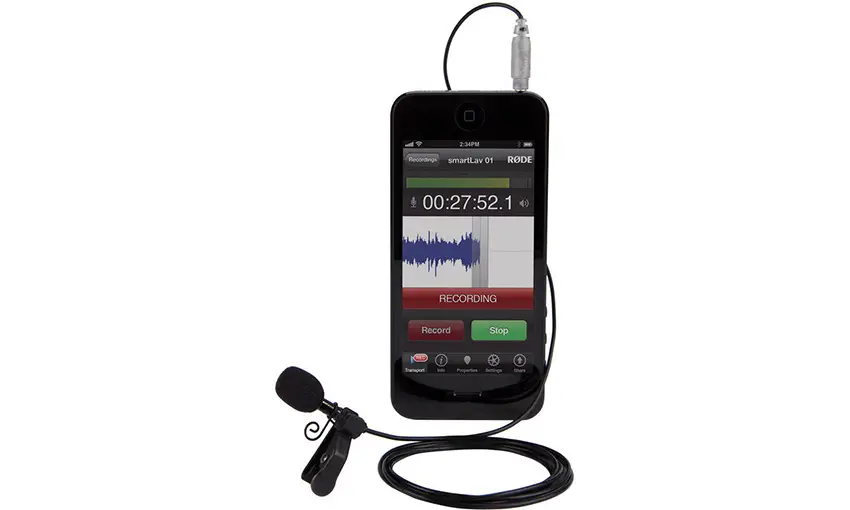 The smartLav+ also features improved sensitivity and higher signal-to-noise ratio over its predecessor – the original smartLav. The package comes with mic clip with cable management, a foam pop shield and a small carry pouch and an affordable price tag of $79. A personal note – in terms of audio quality, this is definitely my favourite one out of the three.
The GORA lav is the cheapest mic and also sounds really good, despite its lesser build quality. There are certain drawbacks you need to consider when using it, though. For instance, the capsule is much larger and it's actually a little bit more sensitive to wind noise. Of course, the workaround would be to hide it under your clothes, but it's something that you definitely should keep in mind.
Overall, the 59″ long mic is extremely lightweight, designed for optimum portability and comfort making it nice and easy to use. Equipped with an omnidirectional condenser, it picks up sounds from any direction equally and no batteries are needed. Considering the price of around $25 though, the GORA lav mic is definitely going to give you the most bang for your buck.
At last, but not least comes the Aputure A.lav. In essence, it's a professional omnidirectional lavalier microphone with a built-in lithium battery that is compatible with devices using a 1/8″ (3.5mm) TRRS connector, so you can not only plug it into your mobile phone, but also to your tablet, camera, laptop and many other devices capable of recording sound.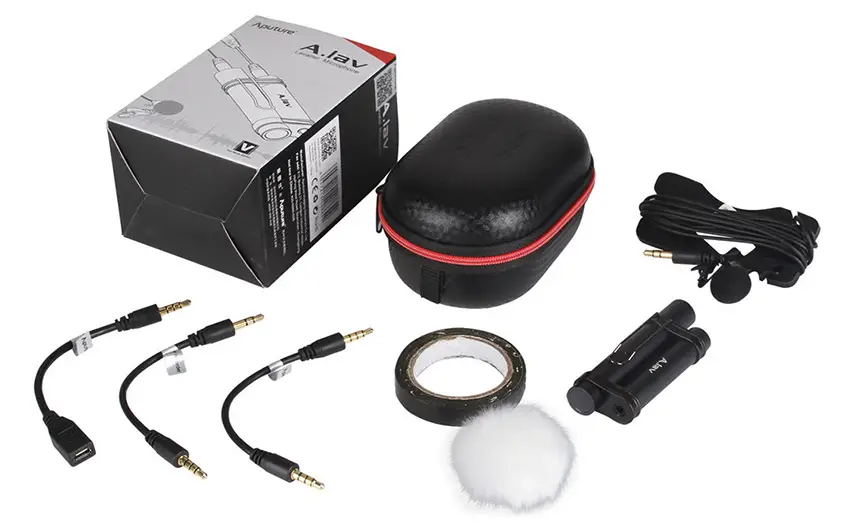 The mic also comes with a 10′ anti-winding cable that is Kevlar-reinforced. All in all, the Aputure A.lav mic is not only the most versatile of the three, but it also offers precise and stable reference power for delivering broadcast quality clean and natural sounding audio.
Ultimately, you can use all of the three lav mics with any audio app that records from the headset input of your smartphone such as TapeMachine (Android) or ShurePlus MOTIV (iOS) that are available for download free of charge.
[source: Curtis Judd]
B&H and Amazon US Order Links:
Rode smartLav+ Lavalier Condenser Microphone for Smartphones
Aputure A.Lav Omnidirectional Lavalier Microphone
GORA Lavalier Omnidirectional Condenser Microphone 
Claim your copy of DAVINCI RESOLVE - SIMPLIFIED COURSE with 50% off! Get Instant Access!