Venus Optics, the camera lenses manufacturer who had previously launched a number of unique Laowa camera lenses, including the crazy Laowa 24mm probe lens, have just announced a couple of new lenses for the Nikon Z & Canon RF mounts. The new lenses are "the world's widest rectilinear f/2 lens" Laowa 15mm f/2 Zero-D and the Laowa 10-18mm f/4.5-5.6, which will not have an RF version, just a Nikon Z.
Some of you may be familiar with the Sony E-mount versions of these two lenses, and now Nikon Z and Canon RF users can benefit from the innovative and affordable Laowa lenses for their respective mirrorless systems.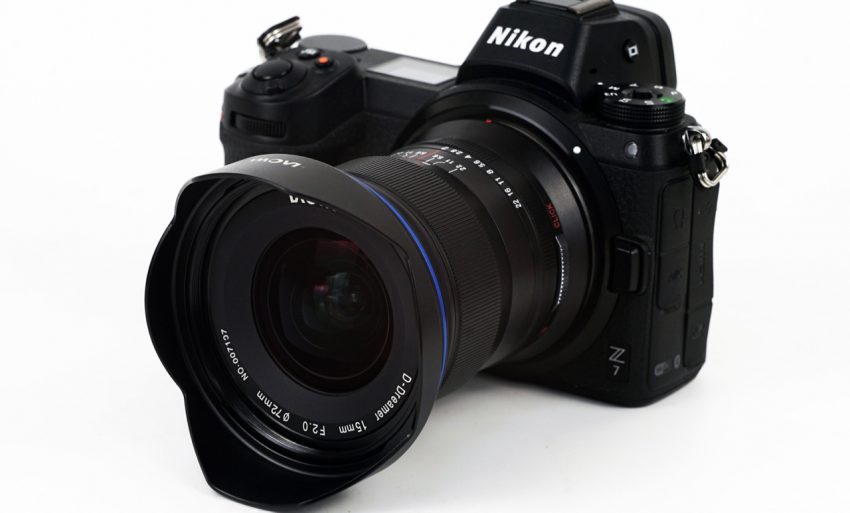 The Laowa 15mm f/2 Zero-D is currently the widest f/2 rectilinear native lens for full-frame mirrorless cameras. The lens falls into the Laowa 'Zero-D' products line-up and the patented optical design successfully minimizes the optical distortion to the lowest.
The optical design includes 12 elements in 9 groups with two aspherical elements and three Extra-low dispersion elements. Photographers can also take advantage of the super close focusing distance (less than 6" from the sensor) and the f/2 aperture to create some wide angle close-up shots with pleasing bokeh. This is also a hell of a lens for video, that can get you great results on a gimbal or whenever the widest natural perspective possible is needed.
Despite the super-wide nature of this lens, Venus Optics have managed to keep the lens rather compact and lightweight, measuring at 3-inches and weighing just 1.1 lbs. The lens even has a 72mm front filter thread, allowing photographers and video creators to use circular filters, something that most super-wide angle lenses do not allow.
Unlike the Sony E mount version, the new Nikon Z / Canon RF versions have a different aperture design comprised of 5 straight aperture blades, which produce a clean and sharp 10-point sunstar rendering.
Laowa 10-18mm f/4.5-5.6 for Nikon Z mount
Laowa 10-18mm f/4.5-5.6 zoom lens is currently the widest full-frame zoom lens in the market; its 102° (18mm) to 130° (10mm) FOV provides a great deal of flexibility for photographers to compose landscape or architecture photos with ease. The one-of-a-kind 130 degrees FOV also helps photographers to realize many formerly impossible shots.
Similar to the Sony E-mount version of this lens, the new Nikon Z model of this lens keeps the same form factor that is the smallest in its class, measuring approximately 3.5 inches (approx. 9cm) long and weighing only 1.1 lbs (<500g) with a lens diameter of 70mm.
The optical design features a 5 straight blade aperture to deliver a sharp, clean, well-defined 10-point sunstars. Furthermore, the optical design is comprised of 14 elements arranged in 10 groups with two aspherical elements & one extra-low dispersion element. Interestingly enough, you minimum focus distance is just 6" from the sensor. A rear 37mm filter thread is included to fit with 37mm UV/ND filter.
Venus Optics say that there are no plans to launch a Canon RF mount for the Laowa 10-18mm f/4.5-5.6.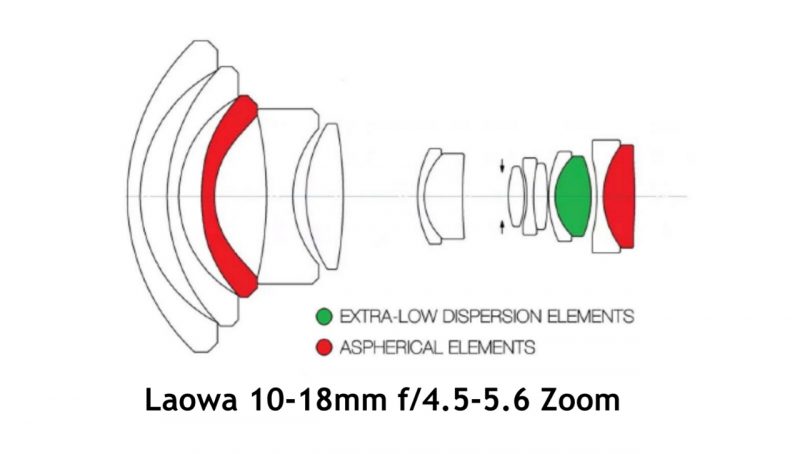 Lens Specifications: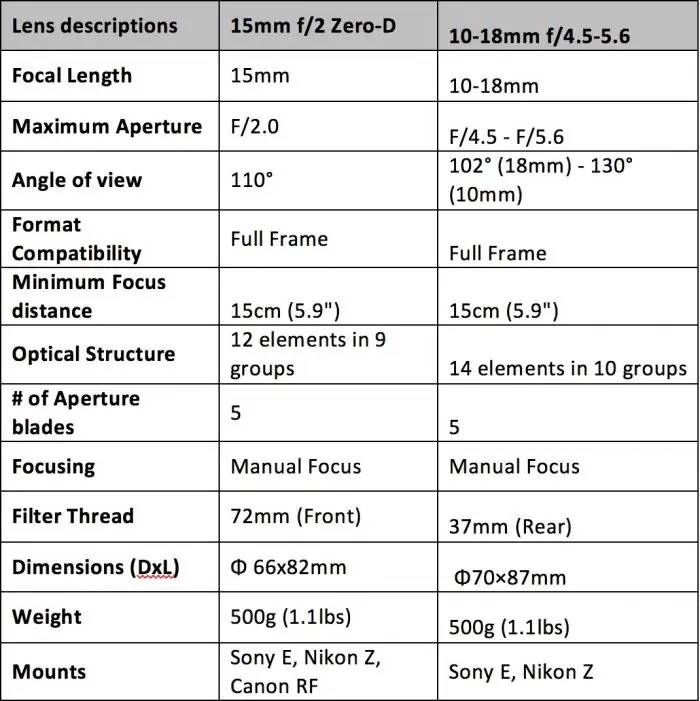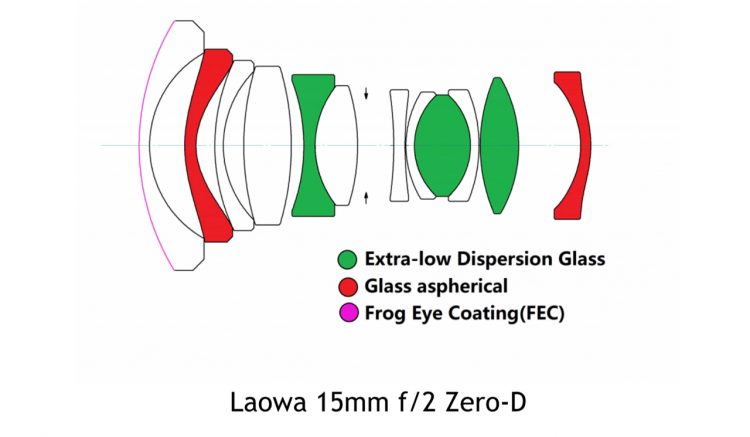 The new versions of the of Laowa 15mm f/2 Zero-D & Laowa 10-18mm f/4.5-5.6 are priced at $849 USD and are available to order directly from Venus Optics and authorized resellers such as B&H.
Pre-order links:
Claim your copy of DAVINCI RESOLVE - SIMPLIFIED COURSE with 50% off! Get Instant Access!