While the Panasonic DVX200 may have not exactly wowed the crowds upon release, but it had many wondering. Nevertheless, it has certainly found its audience since and also seen Panasonic committed to improving its performance with the release of a second major firmware update. The latest update comes after Firmware Update 1.25 which helped minimise rolling shutter skew and noise. Improvements to the built-in Scene profiles was also added and with the release of Barry Green's "DVX200 Bible", (available as a free download) more and more shooters are finding it a lot easier to use and get great-looking images out of the unique "large sensor/fixed lens" 4K camcorder offering from Panasonic.
And there's even more good news for DVX200 shooters or future owner-operators – just earlier in the week, Panasonic released a new firmware version 1.40 for the AG-DVX200 which adds support for a wireless remote control via an iPad app as well as other improvements.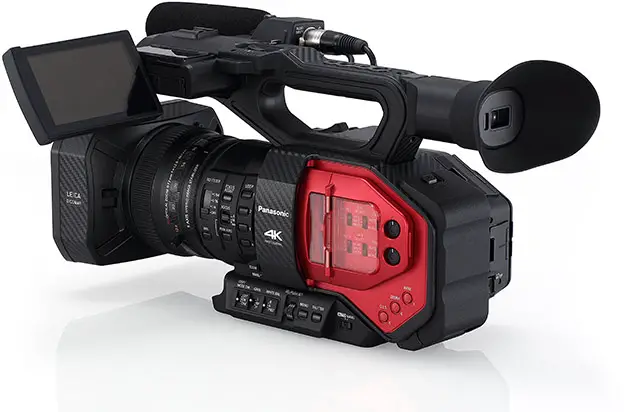 Panasonic DVX200 Firmware version 1.40 Details
Support for ROP application software for iPad, "AG ROP App", is supported. It enables remote control via Wi-Fi connection.
Wi-Fi module: AJ-WM30 (Panasonic) and USB-N53 (ASUS)
Accuracy of Zoom Tracking (focus controlling during the zoom motion) is improved.
V-Log L View Assist function is improved so that it starts/stops working by ON/OFF switching of USER button instead of holding it down.
MODE CHK function is improved so that the states of AWB Ach and Bch ("OK" or "NG") are also indicated.
You can download Firmware Ver. 1.40 here.
The new AG ROP (Remote Operation Panel) app enables wireless remote control of the Panasonic DVX200's picture quality adjustment, zoom, focus, and REC start/stop from an iPad. This allows easy touch control with an existing iPad, to further expand the mobility of the AG-DVX200 with crane and jib use compatibility.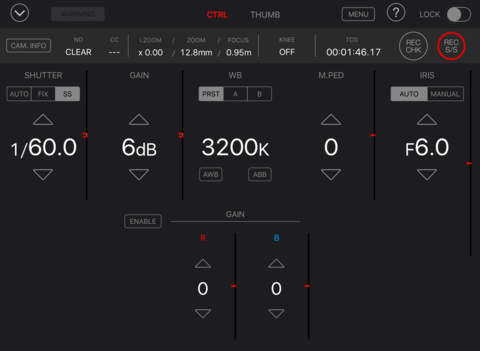 AG ROP App Features:
Wireless Remote Control of Picture Quality Adjustment, Zoom, Focus, and REC Start/Stop from an iPad
Requires the AJ-WM30 Wireless Module or ASUS USB-N53 (separate purchase) to the AG-DVX200 and install the free "AG ROP" app for iPad to enable wireless control of the AG-DVX200 from the iPad.
The AG ROP app for iPad is available free of charge from the Apple App Store.
Various camera settings and options including:

Picture quality adjustment,
REC start/stop and menu setting
Control of the built-in 13x Leica zoom lens including – i.ZOOM, zoom and focus.
It also displays a thumbnail view and a preview view, so clips recorded in dual codec recording mode onto the AG-DVX200's memory card can be displayed as thumbnails and previewed on an iPad. The AG ROP app lets the user check the image while recording.
• Controllable Functions
i.ZOOM/ZOOM/FOCUS, KNEE (ON/OFF), TCG (TC/UB display and setting), REC CHK, REC S/S, SHUTTER (OFF/FIX/SS), GAIN, WB (PRST/A/B/AWB/ABB), M.PED, IRIS (AUTO/MANUAL), PAINTING GAIN (R/B), Menu display and setting, USER Button, Switching CAM/BAR Output image, and Character output ON/OFF
• Other Functions
CAM. INFO (display camera recorder info), THUMB (display and playback of camera clip), Remaining media/battery display, LOCK (disable operation on AG ROP app), and WARNING indicator.
Unfortunately (for some) at the moment the AG ROP app is available for Apple iPads (iOS 7.1; 8.1; and iOS 9) only, and is not compatible with iPhone's or Android devices. Let's hope that this changes soon and other tablets get this functionality.
DVX200 owners can download the free AG ROP app from iTunes here.
Order Links:
Claim your copy of DAVINCI RESOLVE - SIMPLIFIED COURSE with 50% off! Get Instant Access!