The PIX-E series 4K recorder/monitors from Video Devices are going from strength to strength with every firmware update. Not too long after release, the PIX-E5 and the PIX-E5H received 3D LUT support in firmware 1.05, and then the ability to record 4K via 6G-SDI and 1080p/120fps Slow-Motion in Firmware version 1.10. Now with firmware version 1.30, Video Devices is further expanding the functionality of all their PIX-E series recordings including the budget 5-inch PIX-E5H, the PIX-E5 and the flagship PIX-E7 7-inch recorder/monitor to include expanded Anamorphic support, 6G-SDI support for ARRI AMIRA, timecode on SDI out, and monitor flip orientation.

New Functionality in Firmware version 1.30 (Download Link)
Expanded Anamorphic De-squeeze  feature set, including options for Sensor Ratio, Lens Ratio, and Display format
Expanded 6G-SDI support for 4K over a single SDI cable for ARRI AMIRA cameras
LCD Orientation menu with ability to mirror and flip the on-camera image to operate the PIX-E from various mounting positions, including upside down
Ability to send timecode over SDI output
Enhanced False Colour menu with new options, such as displaying the false colour scale on screen and added keys to indicate IRE threshold colour levels
New shortcut button combinations added to enable ability to capture snapshots of on-screen display as JPG or PNG images
New Screen Saver feature, which helps protect the integrity of the monitor's LCD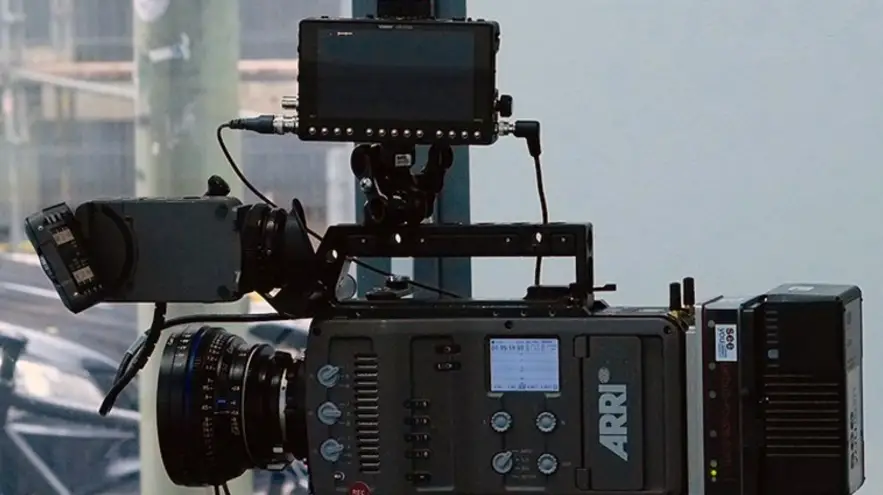 Changes
Firmware process has been updated to now indicate the media in which the selected PRG resides.
Reworded and reordered Timecode menu.
Fixed
Display did not revert to show all OSD items after sleep and resume.
Rare event where PIX-E7 LCD showed purple lines across the top and the UI was not updated correctly on the screen.
Rare event where user interface and information bar would be sluggish to update.
On PIX-E7 monitors only, flashing pixels sometimes appeared at the bottom of the screen below the soft key labels.
'Problem with video decoding' message appeared with some files when shuttling to the beginning of the file.
Warning bell would not be sent to headphone monitor if the SpeedDrive was pulled or otherwise disconnected during recording.
SDI Out Audio would disappear during first file played back after a sleep cycle.
SDI Output would not be active in playback when no video input signal was connected.
False colors was sometimes applied to the entire 4-Way View.
Rare event where scopes were displayed over the top of the Main menu, Audio screen, and File List.
Audio screen and File List would not be not accessible when the PIX-E Series monitor came out of sleep with no SpeedDrive connected.
Enabling Peak while in 4-Way View and turning Control Knob would display the wrong state.
Subtle vertical line "cross-hatching" might appear on PIX-E7 LCD.
Rare condition where headphone burst noise was experienced.
Issue where the Control knob could go unresponsive after entering shuttle mode then fast forward or rewinding via the soft keys.
Improved performance with marginal incoming SDI signals.
Enhanced SMPTE352 detection for incoming UHD rates.
Note: Enhancements made and issues resolved in previous firmware updates still apply.
Known Issues
This is a list of any published Known Issues for the latest PIX-E Series Firmware
When 720p is coming in and the monitor is set to anamorphic desqueeze with the following combination of settings (16:9, 2x, Full), the display will be noticeably choppy. This is only a display issue; the recordings are fine. Display of incoming 720p with any other combination of anamorphic de-squeeze settings is okay, and the aforementioned combination of settings will work just fine with other resolutions.
Here's a short video demo of the new LCD Orientation Feature
You can download firmware version 1.30 here.
Claim your copy of DAVINCI RESOLVE - SIMPLIFIED COURSE with 50% off! Get Instant Access!