Just two days ahead of the CP+ Camera and Imaging Show in Japan, Tamron added two new full-frame portrait lenses to their line-up. The new lenses are an SP 85mm F/1.8 Di VC USD and an SP 90mm F/2.8 Di VC USD 1:1 Macro. Both lenses cover full-frame 35mm (36mm x 24mm). Well, some might ask – why is this news for video shooters? These are stills lenses. And yes there are, but the 85mm f1.8 also features Image Stabilisation (that's what the VC in the name stands for – Vibration Compensation. As we all know that's huge for video work. Combine this awesome feature with the fact that these two new lenses are part of Tamron's top end lens line-up and also the fact that Tamron is generally known for manufacturing more affordable lenses compared to Canon, Sony and Nikon in the past.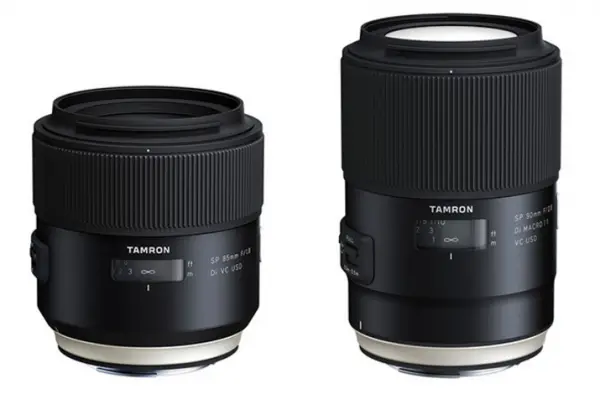 Apart from image stabilisation, the 85mm f1.8 lens features Low Dispersion and XLD (Extra Low Dispersion) glass elements in the optical design, which help minimise artifacts such as colour fringing. The lens also has a Moisture-Resistant Construction designed to prevent intrusion of moisture, and a highly durable Fluorine Coating incorporated into the top element surface to prevent condensation and repel smudge-causing substances.
Tamron already have a 35mm f/1.8, a 45mm f/1.8 and the older 90mm Macro in the SP range, which are competitively priced in the $600 range.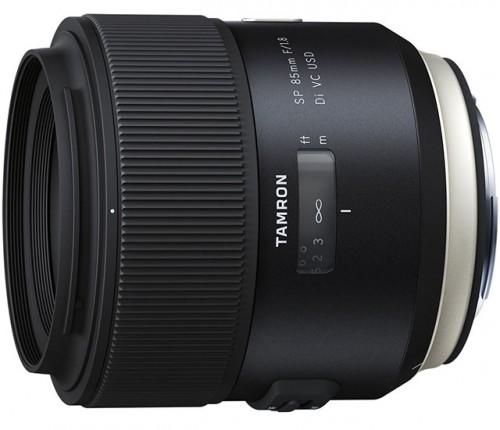 The SP 85mm f1.8 Di VC USD prime lens will be available (at first) in Canon EF and Nikon mounts, and later in Sony's A-mount. The 85mm is expected to start shipping in April 2016. Pricing is not yet know at this stage.
The new SP 90mm f2.8 VC Macro has been updated with new coatings that boast "superior optical performance" according to Tamron. Here's more on the 90mm Macro:
XY-Shift compensation has been newly added to reinforce VC functionality, further improving image stabilization from infinity to macro. Advancements in USD control software have also increased AF focusing speed, and optimally fine-tuned for various framing conditions. In addition, a high standard of Moisture-Proof and Dust-Resistant Construction has been added to prevent intrusion of dust or moisture, and a highly durable Fluorine Coating has been applied to the top element surface to prevent condensation and repel smudge-causing substances.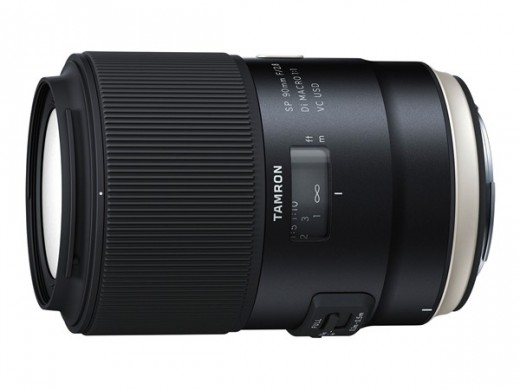 Similar to the 85mm, the SP 90mm f2.8 Macro is estimate to ship in March (in the US at least) and this time there is an MSRP of $649.
So, what do you guys think – any of you used Tamron glass before for video? I can't say I have, but I've heard good things about the previous version of the 90mm Macro. Let us know in the comments.
[via SonyAlphaRumors]
Claim your copy of DAVINCI RESOLVE - SIMPLIFIED COURSE with 50% off! Get Instant Access!