Sony just released a remedial firmware update version 1.11 for their PXW-FS5 camera fixing user reported issues such as macro-blocking and edge tearing issues in high ISO's in Slog3 when shooting in UHD internally. The XAVC-L in UHD is a rather thin codec at just 8bit with a 4:2:0 chroma-subsampling and even at 100Mbps it isn't enough to cope with strenuous amounts of detail that encapsulates our natural world in most cases. After reports from multiple users on the issue, Sony took notice and even issues an official statement regarding the image artefacts and stated they were taking it to heart and working hard on fixing it. Something like this that often goes behind the scenes of manufacturers but rarely gets officially acknowledged and communicated to the end user. I have to give it to Sony again though, the turnaround for the latest firmware 1.11 is surprisingly fast.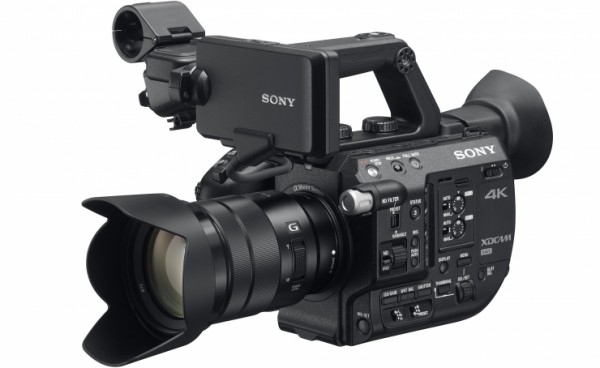 The new Firmware Version 1.11 for the FS5 is available to download now from Sony Pro UK.
Here is a quick test with the latest firmware from Vimeo user superhypernatural:
Sony PXW-FS5 UHD FW1.11 S-Log3 sGamut3.cine internal vs shogun from superhypernatural on Vimeo.
I recently had a chance to spend some time and shoot for 2 days with the Sony FS5 (albeit in Full HD only with the older firmware 1.10) at BVE 2016 in London and I'll be having a more detailed write-up of my experience so far with the camera as well as a test with the new firmware soon. Stay tuned.
You can read my first impressions on the FS5 from a Sony Demo day in Pinewood Studios from a few months ago here.
Claim your copy of DAVINCI RESOLVE - SIMPLIFIED COURSE with 50% off! Get Instant Access!