Right before you visit the nearest iCorner (or any other Apple authorised reseller) and spend all of your hard-earned cash on the latest MacBook Pro Retina make sure that you are aware of the fact that you won't be able to upgrade it down the line. You won't be able even to swap the RAM if you want to. That's why purchasing any of the older non-Retina notebooks might make more sense, even today. Not only a non-Retina MacBook Pro won't cost you an arm and a leg, but it can be easily upgraded right off the bat.
In the first place, if your older MacBook Pro doesn't come with an SSD, you can swap the current HDD as well as the optical drive and install two SSDs instead. Optionally, you can flawlessly configure those drives in multiple RAID configurations by utilising the provided Disk Utility app that comes with the iOS.
The unibody MacBook Pro (the 2012 models), for instance, can handle up to 16GB of RAM which is more than enough for your 4K editing workflow and the combination of the two SDDs in a RAID set will tremendously increase the overall speed and performance of your system. Here are some of the results you might expect from such a notebook.
Indeed, getting more than 900 MB/s read speeds is a serious benchmark result even for some of the advanced professional workstations, not to mention other laptops. In this particular test, we see a staggering performance of a MacBook Pro that currently cost less than $1, 000. If you already have a non-Retina MacBook Pro everything you are going to need fo the upgrade are 2x 8GB Apple Certified RAM modules, one or two SSDs (depending on what is the available drive in your current configuration) and an Optical Drive Bay Adapter.
The video below displays a 13-inch non-retina MacBook Pro, but the process will be very similar for the 15-inch non-retina MacBook Pro. The MacBook Pro in this video is the 2012 model, but the process should be the same for older, unibody, non-retina MacBook Pro's. It's also worth noting that the 2010 MacBook Pro and 2011 MacBook Pro share the same body type. However, keep in mind that the RAM of the latter models can be upgraded up to 8GB only.
For the latest MacBook Pro Retina 15.4″ that boasts similar features, you should pay around $3,000 to have a single SSD of 1TB that hardly could beat two Corsair 480 SSDs configured in a RAID O mode. Furthermore, if you miss the super sharp and crispy look of the Retina Display, you can always get a decent 4K monitor that can be tether to your MacBook Pro (late 2013 or later) via the available Thunderbolt ports to be able to edit your 4K videos in their native resolution. You can also utilise the old drive as an additional backup storage disk by getting an affordable USB or Thunderbolt enclosure that you can also take with you on the go.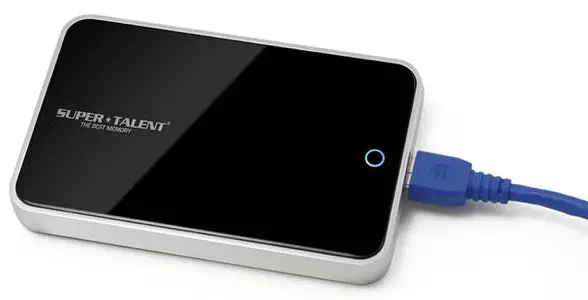 For full pictures and upgrade instructions visit the following link provided by Unbox Therapy and use it in conjunction with the video above. Below you will also find the list of the items you will need to perform the upgrade. Remember, that you are doing this at your own risk, so if you are not sure whether you'll be able to do the upgrade alone, contact the nearest authorised service.
[source: Unbox Therapy]
Order Links:
Corsair Neutron Series GTX 480GB 6Gbps SATA 3 2.5″ SSD 
Corsair Apple Certified 16 GB RAM
Optical Bay Adapter Caddy (For 2nd drive)
20-Pieces Torx & Phillips Screwdriver Set
OVC Express 2.5″ Portable USB 3.0 Enclosure Kit for SATA HDDs & SSDs (Black)
Claim your copy of DAVINCI RESOLVE - SIMPLIFIED COURSE with 50% off! Get Instant Access!