Yep, you read that right – Sony just announced a new surveillance camera model SNC-VB770 that uses (what appears to be) the 12.2 megapixel 4K full-frame CMOS sensor from the beloved Sony A7s II. If this was done in a proper camcorder body designed for narrative drama the blogosphere would probably explode, but alas, in 2016 even the security camera industry needs 4K and full-frame. And why not? Not that long ago Canon released their full-frame 4 Million ISO monstrosity ME20F-SH, which I bet even Canon don't know what the letters stand for and were probably decided after a lost bet during a hard night out on the town in Vegas at last year's NAB, but that's just a theory.
Having a full-frame sensor with humongous light-gathering photo sites increases sensitivity and signal to noise ration exponentially, which is exactly what is needed in the wildlife docu-field, military, and security industry where these cameras are expected to work in any light conditions.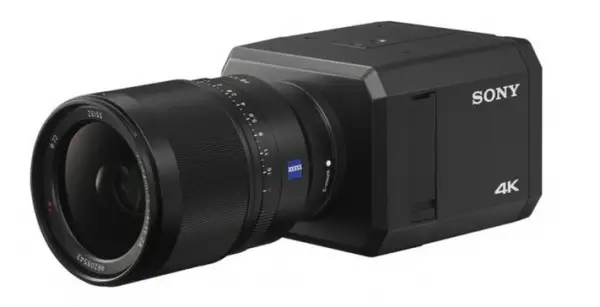 The surveillance industry is often associated by low-res capture as to keep cost and mass low, but in the last year or so there have been a big push for higher resolution capture. Next to the medical industry, the surveillance cameras are probably the ones that need higher than HD resolution the most – as they often have to resort to cropping into existing material for enhancement – and when lower res cameras are used, the results are often hugely pixelated faces that are unrecognizable. Crime prevention and law enforcement would benefit greatly from working with larger resolution precisely for those reasons.
The new camera's super-sensitivity in low light enables it to capture photos and videos in pitch dark night conditions down to .004 lux and even .002 is a moonless clear night sky. The best part of it is that the footage is in colour and at 30fps "even when the subject is almost invisible to the naked eye," according to the manufacturer.
The new camera features Sony's short-flange distance E-mount giving access to some high quality primes, as well as the newly announced G-Master series lenses among others as well as a large variety of third party lenses from Sigma, Canon and Zeiss via adapters. Wi-fi control is available as well as a function where 4 x VGA (640 x 480) images can be cropped and re-arranged from a single 4K stream.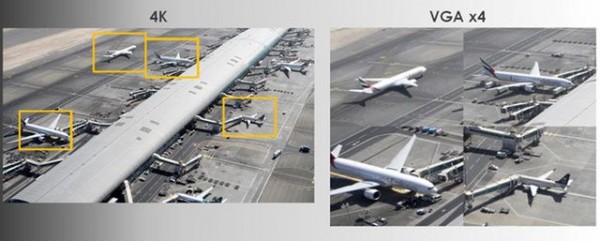 While the Canon ME20F-SH isn't a 4K camera, the thing costs $20K / £13K, while the new 4K offering from Sony – the aforementioned SNC-VB770 will hit the streets towards the end of the Summer for a projected MSRP of around $7,500/6,000 Euros.
The 4K network camera market is picking up speed with the latest announcement from Sony, as well as the new 4K Rovocam by AJA, which was announced earlier in February this year, and the applications for full-frame 4K cameras such as the SNC-VB770 can expand well beyond surveillance. After-all, mobile phones can shoot movies that get awards nowadays… why not security cameras.
[via Engadget]
Claim your copy of DAVINCI RESOLVE - SIMPLIFIED COURSE with 50% off! Get Instant Access!