The latest portrait lens from Venus Optics – the incredible Laowa 105mm f2 features a special element for some deliciously lush bokeh effect. Much like the recently announced G Master series lenses by Sony themselves, who also focus on smooth bokeh characteristics, the newest Laowa 105mm f2 from Venus Optics will make a lot of photographers and videographers very happy as the new lens uses a special apodization optical element enabling the lens to produce some lovely and creamy bokeh that will enhance your photography or video footage. Venus Optics have an another lens in the Laowa family – the 15mm f4 ultra-wide 2:1 macro, which we covered here and is equally as impressive as the new 105mm f2 in terms of some of the technology that it uses.
The Laowa 105mm f/2 Smooth Trans Focus Lens features a T3.2 light transmission and incorporates an unique optical design with an apodization (APD) element next to the aperture. This element functions similar to an ND filter, and by design gets thicker towards the perimeter thus gradually reducing the amount of light transmission towards the periphery to produce a soft, natural luscious out of focus background effect or simply "bokeh". Ah, the stuff we dream about.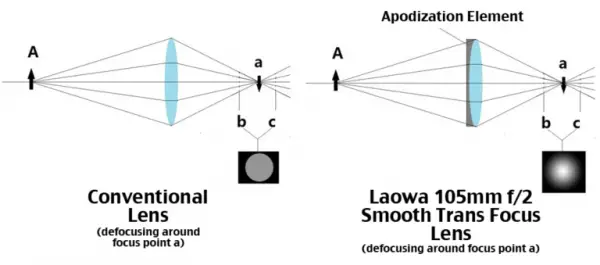 Unlike conventional lenses of this class, the new Laowa 105mm f2 features a dual diaphragm design – one stepless 14-bladed perfectly circular aperture, works together with the apodization element to make that super smooth bokeh possible and another 8-bladed aperture determines the effective aperture opening (f-stop) or in other words the resulting depth-of-field.
The lens also features 11 elements in 8 groups with 1 piece of High Refractive elements and 3 pieces of Low Dispersion elements in addition to the aforementioned Apodization element.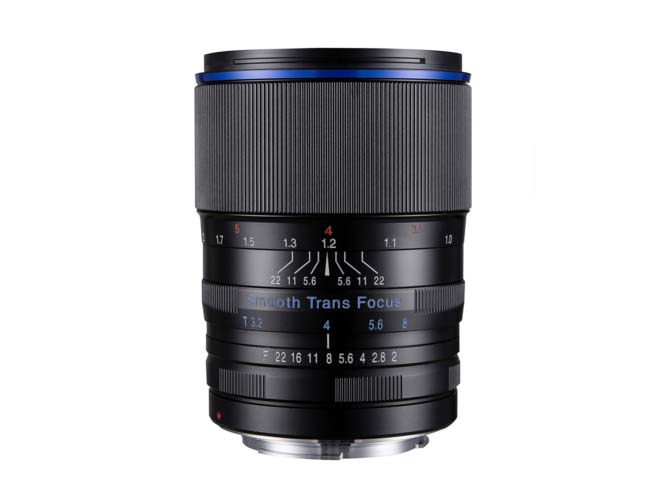 According to Venus Optics, the Laowa 105mm f2 optical design is able deliver images with extreme sharpness that are unlikely to have chromatic abberations. The housing is made of metal to ensure durability and stability in the field, while a floating design is also adopted to ensure a superb performance even in close focusing distance.
The Laowa 105mm f2 will be available in Canon EF, Nikon F, Sony FE, Sony Alpha and Pentax K mounts upon release in April 2016. The lens is also quite affordable at $700 USD. The Laowa 105mm f2 offers full-frame coverage so Sony A7R II and A7sII users will be able to get the full potential of the lens without the need for any adapters, while Panasonic GH4 shooters can consider using a Speed Booster and buying the lens in Nikon or Canon EF mount.
You can pre-order the lens directly from Venus Optics here.
See sample images below:
[via SonyAlphaRumors]
Claim your copy of DAVINCI RESOLVE - SIMPLIFIED COURSE with 50% off! Get Instant Access!