The announcement of the compact, but yet very powerful a6300 by Sony made some big splashes around the indie filmmaking community and now that the camera is shipping filmmakers are seeking more ways to make the tiny a6300 production ready. Luckily, Italian gear accessories and lens maker LockCircle have released a slick new 6300NY cinematic cage designed for the Sony A6300 4K mirrorless camera.
Design to perfectly fit the Sony a6300, the 6300NY cage features the exclusive LockCircle "Asymmetrical Design Approach" for right hand camera grabbing/control with the original camera ergonomic feeling.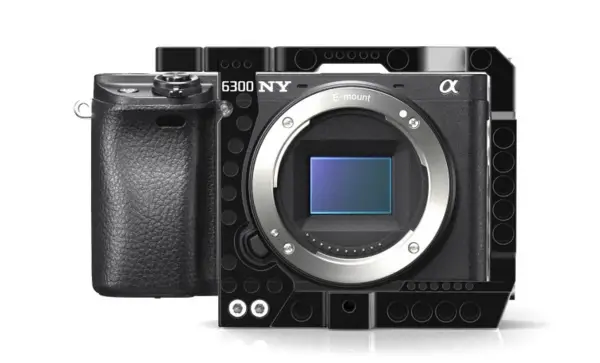 LockCircle 6300NY highlights:
Asymmetrical cage design
Right hand camera grabbing/control with original Sony ergonomics
Birdcage Top Grip handle and Boombooster compatible accessories
CNC machind from billet aluminum
Genuine titanium screws
MicroPort and LockPort Flex HDMI/USB port savers
Meta-Block mount (adjustable) for Metabones monolithic mounting
IMS-Block for IMS- Mounts for serious cinematographers needs
Several IMS Professional lens mounts available
Focal Plain thread for AC measurement hook
Designed by cinematographers and made in Italy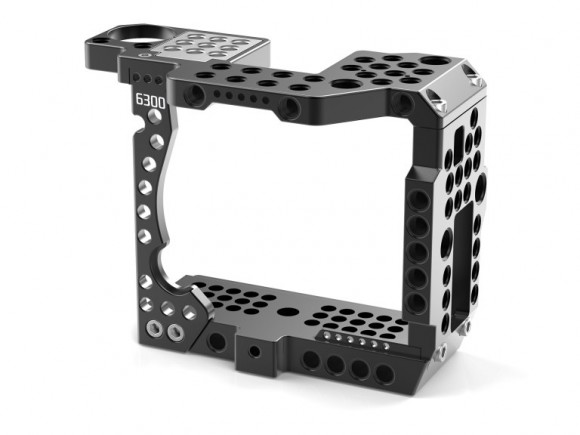 As with the rest of the LockCircle cage line-up, the 6300NY cage features plenty of 1/4"-20 threaded holes and four 3/8" 16 threaded ones for mounting key accessories such as monitors, EVFs, and/or external recorders. The 6300NY cage integrates nicely with the MicroPort micro HDMI / USB protectors and the popular LockPort Flex (micro to full-size HDMI output), utilised on the Birdcage A7 and A7SII for more rugged protection when shooting in rough production environments.
The 6300NY cage baseplate has a Meta-Block mount for Metabones and IMS-Block for IMS-Mounts for monolithic locking, designed for professional follow-focus work with no mechanical play between the camera mount and adapter.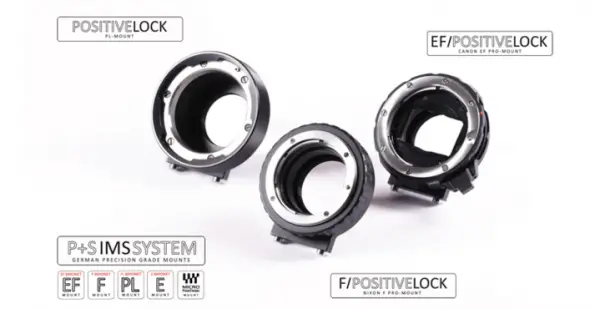 IMS mounts are available for Sony E mont to Canon EF/Nikon F (exclusive positive-lock), PL-Mount, Panavision, BNCR, Leica R and Leica M. LockCircle are also working on developing more versions in the future.
For those planning on using the Sony a6300's built-in camera flash, rest assured the access to it is unobstructed by the cage.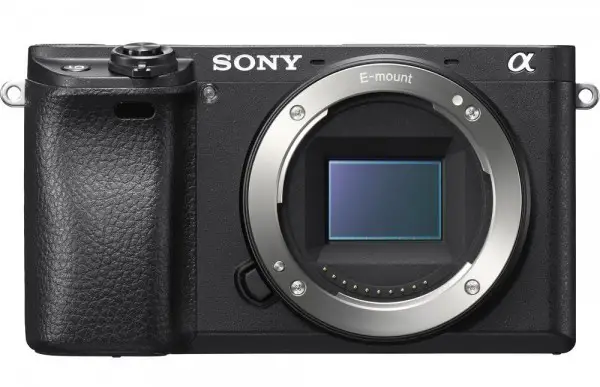 The LockCircle 6300NY cage is also very lightweight at just 200 grams or 7 ounces, and even has several threads to mount an AC tape measurement hook. The 6300NY cage is scheduled to ship worldwide sometime in the middle of April with prices starting from $299 + shipping/duties or around 279 + VAT in the EU.
The lucky first 20 pre-orders will get a special promotional price of  $199 / Euro 189 (shipping first!) For more information visit www.lockcircle.com/
[via Cinescopophilia / LockCircle]
Claim your copy of DAVINCI RESOLVE - SIMPLIFIED COURSE with 50% off! Get Instant Access!