A few weeks ago I read a rumor on a popular online forum of SmallHD bringing out a brand new line of production monitors at NAB. Well, it turns out it's true. Whereas cameras and accessories tend to get smaller these days, SmallHD are setting their sights on going big this NAB. The famous makers of awesome on-camera monitors like the 5-inch 1080p res SmallHD 502 and larger 7-inch 700 series will be unveiling "the first-ever line of daylight-viewable HDR production monitors in 17-inch, 24-inch and 32-inch sizes" at this years NAB convention in Las Vegas between 18th and 21st April; that's less than 2 weeks away! Designed to outlast years of abuse, every monitor housing is milled from billet aluminium—an industry first—and holds a 3mm thick polycarbonate screen protector that is user-replaceable.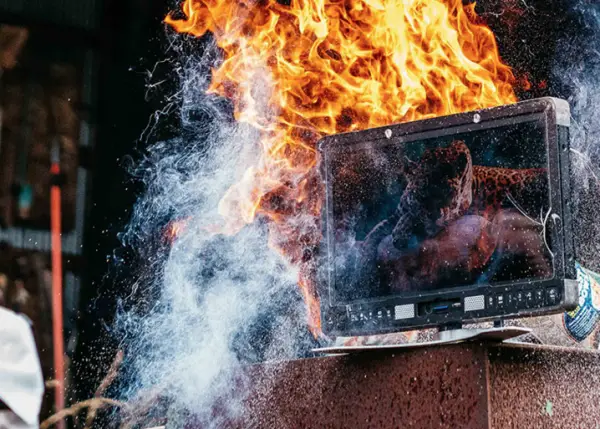 Right out of the box, these monitors will drop straight onto a C-stand, table or cart, and the built-in "RapidRail" system enables quick mounting and powering of third party accessories, making wireless setups particularly easy. All this plus unprecedented brightness at up to 1500 nits make for a true "shoot anywhere" package.
"Our customers have been asking us to make large displays for years," says Wes Phillips, SmallHD Co-Founder. "It's obviously a major departure from our on-camera monitors, but we're still focusing on the same key principles: ruggedness, daylight-viewing ability, colour accuracy and ease-of-use. That, plus some truly amazing software tools and game-changing accessories, really set these monitors apart."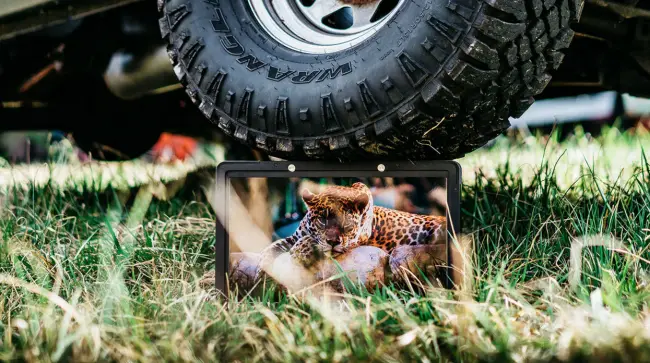 Much like the 500 series, 700 series and all other SmallHD gear, these new HDR production monitors will be rugged and bright as hell too. HDR is shaping up to be one of the big "things" to be trending at this years NAB, with Atomos already bringing out their new Flame series of on-camera 7-inch monitor/recorders and rumors of at least one other company to be showing of new HDR monitors at NAB as well.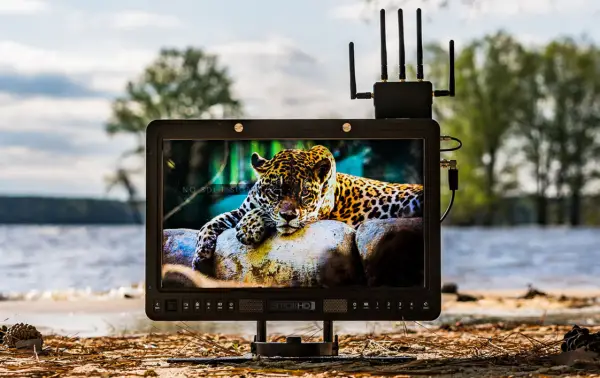 Pricing has not yet been confirmed, but I have a feeling we'll know more come NAB in ten days time. If you are visiting NAB this year, stop by SmallHD's booth #C6025 to get the low down on the new monitors. Once we learn more we'll share.
Check out more from the SmallHD Press Release below:
High-end software features include: cutting edge HDR preview capability when used with high dynamic range cameras, multi-view mode with ColorFlow for viewing multiple sources with varied post-production LUTs applied, 10-bit color processing, 10-bit HD waveform and scopes, and automatic display calibration.
Unlike other systems that require a computer and pricy software to calibrate accurately, SmallHD production monitors introduce a built-in Color Intelligence Engine that enables them to automatically calibrate by self-generating a 3D calibration LUT for the display, based on data received from a USB-connected color probe. This process eliminates cost, clutter, and wasted time, while providing huge confidence in the color accuracy of the display.
ColorFlow gives users added flexibility when it comes to managing post-production looks and previewing HDR during a shoot. Looks (in the form of 3D LUT files) and HDR can be applied and compared side-by-side to the raw SDI and HDMI signals using the multi-view function. Independently, a separate LUT can be sent downstream via SDI and HDMI to a client or director who requires a polished look on their monitor. Finally, any active LUT will be documented when the image capture button is pressed, placing the captured image and the corresponding 3D LUT next to each other on the user's SD card—the perfect reference point for the post-production house during the color grading process.
The custom flight case holds every accessory needed, and has even been designed so that wireless systems do not need to be removed from the rear of the monitor when stored. The monitors' built-in top handle, table stand and C-stand mount, plus the optional sun hood, polycarbonate screen protectors, Gold Mount and V-Mount battery plates, USB color probe, power cables and signal cables all pack comfortably and quickly into the protective case, ready for instant deployment on set.
These production monitors take advantage of the intuitive user interface pioneered in SmallHD's 500 and 700 series on-camera monitors, expanding it further to support high-end workflow. Pages are a single button press away, giving instant access to 4 custom tool presets. LUTs can be activated and deactivated instantly via the dedicated LUT button, just like the waveform and the multi-view features. The UI's speed and simplicity will allow users to shoot faster with increased confidence.
Pricing and availability for the 1700 Series, 2400 Series, and 3200 Series monitors will be announced Q2 2016.
Claim your copy of DAVINCI RESOLVE - SIMPLIFIED COURSE with 50% off! Get Instant Access!