Hasselblad is a name synonymous with high-end medium format photography and often the pinnacle of inspiration for most photographers. The company's latest addition to their range of medium format cameras is the mighty H6D-100c with a staggering 100 megapixel medium format CMOS sensor and the ability to capture 16bit 4K Raw video with 15 stops of dynamic range in a proprietary Raw format onto Cfast 2.0 cards. If you think your Sony A7RII or Canon 5DS had gigantic sensors, compared to full-frame 35mm photography *36x24mm, the insanity that is the new 100 megapixel medium format sensor in the H6D-100c measures at 11,600 x 8,700 pixels and 53.4 x 40mm. The H6D-100c is the first DSLR in the world to feature 4K raw video recording.
Is this a sign of the future for full-frame 35mm and APS-C DSLR's and mirrorless cameras? Time will tell, but just to put things into perspective, the Hasselblad H6D-100c does possess significant horsepower under the hood, and as all things medium format – it comes at a hefty $33K price tag, for which you might have to do some sort of a deal with the devil in exchange for your puny soul…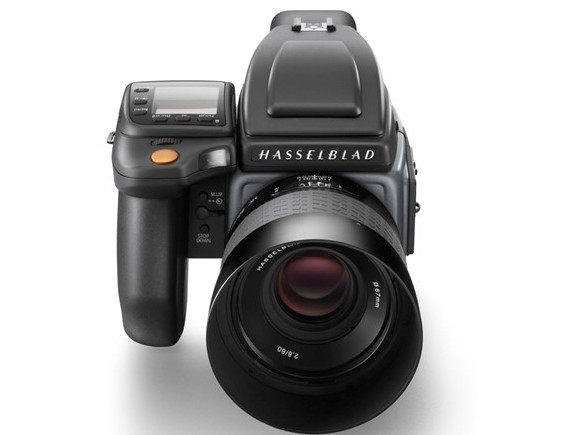 H6D-100c Features
100MP 53.4 x 40.0mm CMOS Sensor
16-Bit Color, 15-Stop Dynamic Range
Hasselblad Natural Color Solution
UHD 4K and Full HD RAW Video at 30 fps
ISO 64-12800, Shooting Up to 1.5 fps
Shutter Speeds: 60 min to 1/2000 sec
3.0″ 920k-Dot Touchscreen LCD Monitor
Dual CFast and SD Memory Card Slots
Built-In Wi-Fi, USB 3.0 Type-C
The latest Hasselblad beast boasts a brand new faster processor, Cfast 2.0 cards (and an SD card slot) a beautiful 3-inch 920k-dot touchscreen on the back, built-in Wi-Fi and USB 3.0 Type-C connectivity. Full HD at 30p in good ol' H.264 is also possible. The proprietary 4K UHD raw can be converted in post to Apple ProRes via the included Phocus 3.0 software.
16bit medium format photography and video is a totally different level of quality and I would expect the video to rival some of the leading digital cinema cameras out there. Of course, medium cameras are predominantly used in high end photography, but it is refreshing to see companies like Hasselblad getting on board the video train in a serious way by including 4K raw video formats. RED's DSMC and DSCM2 system has long been a staple of the video/still convergence with their flexible proprietary raw codec and easy access to popular EF photographic lenses.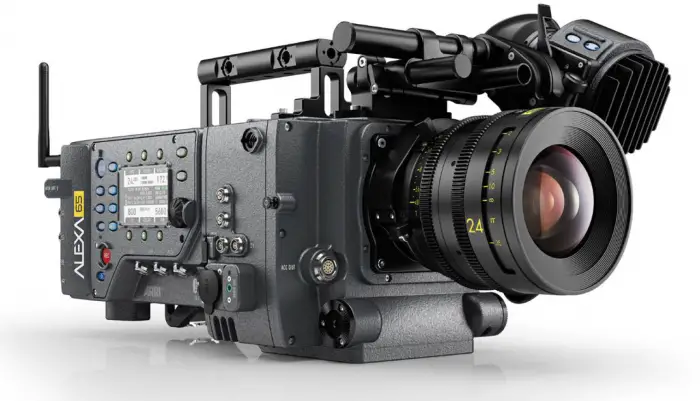 In the world of medium format photography and video, however the glass requirements are exponential as most FF glass will not cover the medium format sensor, however Hasselblad make their own Medium format lenses with pricing to match their DSLR bodies. RED's upcoming VistaVision 8K Weapon and the current "rental only" ARRI Alexa 65 camera explore the realms of cinematography beyond the S35 gauge.
For comparison purposes the 8K Weapon's sensor comes in at 40.96 x 21.60mm, while the Alexa 65's massive chip has a 54.12 mm x 25.58 mm active image area. The Alexa 65 sensor does have the width of medium-format, but comes short in hight. Nevertheless, this is just for comparison purposes as well all know how stunning The Revenant looked on the big screen.
I'd be curious to see more 4K raw footage from the new Hasse. Pricing for the H6D-100c is set at $32,995 US / €28,900 in Europe ? and £22,600 in the UK. The camera is expected to start shipping in June this summer.
Claim your copy of DAVINCI RESOLVE - SIMPLIFIED COURSE with 50% off! Get Instant Access!