The good people at SLR Magic have been working hard on supplying the indie filmmaking world with not just affordable and well-built lenses for video but also innovative accessories such as their Anamorphot series of anamorphic adapters. You may remember SLR Magic announced a trio of Anamorphic 1.33x PL lenses for S35 16:9 sensors back in February and now just before the start of NAB 2016, SLR Magic announce the SLR Magic Anamorphot 1.33x – 40 single focus anamorphic adapter. The new anamorphic adapter joins the rest of the SLR Magic Anamorphot family, which already includes a 1.33x-50 Anamorphot for 16:9 aspect ratio sensors and a 2x-50 adapter for cameras with 4:3 sensor recording areas such as on the Panasonic GH4.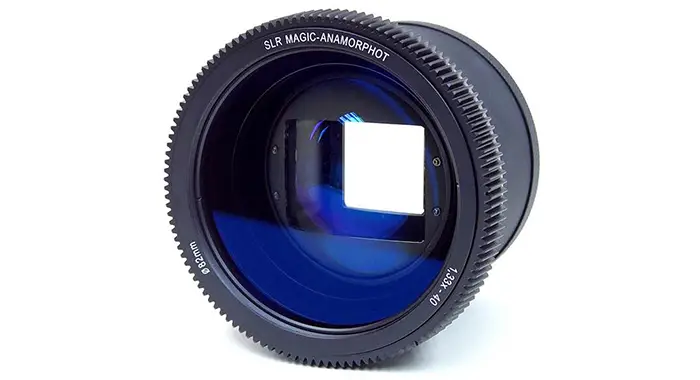 However, unlike the two existing Anamorphot adapters, which offer compatibility with third party taking lenses the new SLR Magic Anamorphot 1.33x–40 adapter has been designed to work exclusively with the SLR Magic HyperPrime CINE 25mm T0.95 III Micro Four Thirds at f2.8 or above and the SLR Magic 50mm f/1.1 E-mount lens in Super35 or APS-C mode only (at f2.8 or above).
With the new SLR Magic Anamorphot 1,33x – 40 you can still get the unique to the anamorphic shooting style horizontal lens flares, commonly referred to as anamorphic streaks, and also get slightly elongated bokeh when achromatic diopters are used.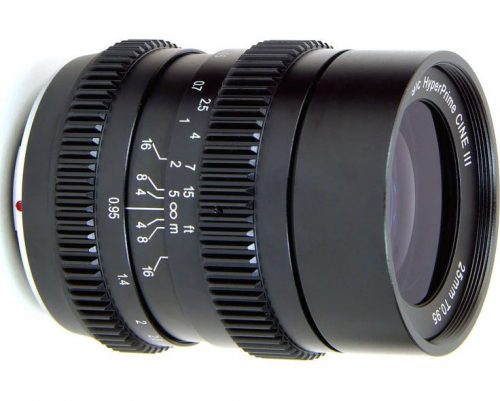 SLR Magic developed this 1,33x anamorphic adapter to help filmmakers maximize their image quality by preventing this loss of vertical resolution. The unique 1,33x squeeze factor uses the entire 16:9 sensor/negative area to achieve the desired 2.35:1 aspect ratio. This is achieved by compressing a 33% wider field of view to fit the width of the 16:9 sensor/negative without compressing image height.
Technical Specs:
SLR Magic Anamorphot 1.33x – 40
Lens Type: Anamorphic adapter
Compatible Cameras: Micro Four Thirds and E-mount s35 or APS-C
Objective front filter thread: 82mm
Objective rear filter thread: 52mm
Lens Coating: Multi Coated
Focus range: 4ft – infinity
Taking lens compatibility:
SLR Magic HyperPrime CINE 25mm T0.95 III f/2.8 can be used for Micro Four Thirds sensor.
SLR Magic 50mm F1.1 CINE @ f/2.8 can be used for Super 35 and APS-C sensor.
List price is set at $849 US and availability is expected in June.
[via 43rumors]
Disclaimer: As an Amazon Associate partner and participant in B&H and Adorama Affiliate programmes, we earn a small comission from each purchase made through the affiliate links listed above at no additional cost to you.
Claim your copy of DAVINCI RESOLVE - SIMPLIFIED COURSE with 50% off! Get Instant Access!