NAB 2016 may have been a bit too short on new S35 4K cameras, with just a few big broadcast oriented 4K cameras and a couple of new Panasonic 4K handheld cameras popping up in comparison to the last few years, but there were certainly many other interesting developments around existing cameras such as the Sony FS5. Six months after announcements at IBC 2015 in Amsterdam, Sony announced the details of the 4K raw update, which will land in May and as expected will cost a few hundred dollars (more like $600 to be more precise). You can head over to our post about the FS5 4K Raw and other updates from Sony announced at NAB 2016 here. At NAB, Convergent Design announced they are expanding Raw support on their flagship 4K raw recorder – Odyssey7Q+ by including 4K Raw from cameras such as the Panasonic Varicam LT, the Sony FS5 raw as well as the I/O Industries Flare 4K-SDI cameras. The support for these raw options will be included in Odyssey Raw Bundle as free updates in the very near future.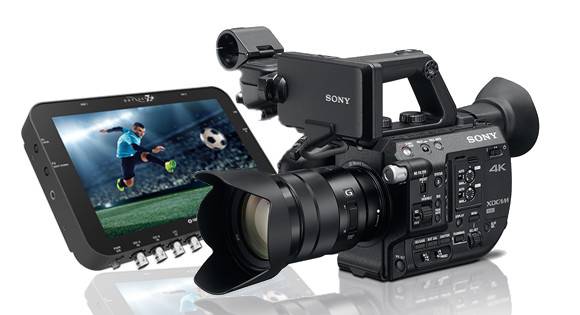 With the Varicam LT now shipping to customers, the only way really to get the 4K/60p raw out of the camera is to use the Odyssey7Q+. And as far as the Sony FS5 is concerned – the Odyssey7Q+ is the most powerful external Raw recorder that currently supports all Raw formats from the camera via a single 3G-SDI connection.
Not only that, but Convergent Design are doing a deal on the Odyssey Raw Bundle until the end of April, which is currently discounted by $200 and can be purchased for just $795 directly from Convergent Design here. The Odyssey7Q+ is also on sale for $1795 and it includes a free 256GB SSD.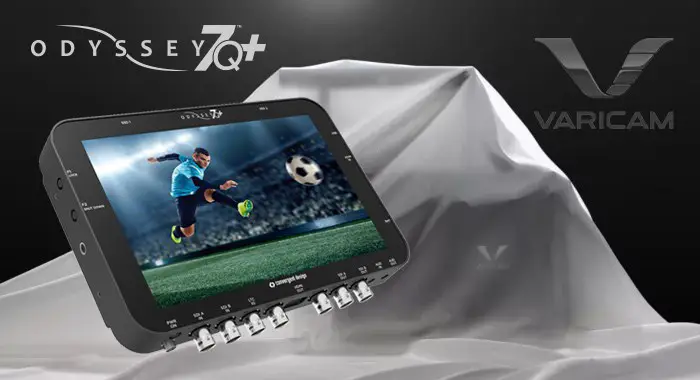 With the Odyssey7Q+ (with the Raw bundle installed) used can expect to get the following 4K/2K Raw frame rates from the Sony FS5 (granted they also by the $600 4K raw update license from Sony as well, duh!)
DCI 4K (4096 x2 160) up to 60p 
DCI 4K bursts up to 120p – only in a 4 second burst (20 seconds real-time)
2K (2048 x 1080) up to 240p – for Super-Slow motion
All of frame rates and resolutions will be included in the Odyssey RAW Bundle and users can either shoot in CinemaDNG Raw or Apple ProRes (HQ/422/LT), as well as Raw to Apple ProRes HQ/422 or LT conversion, which will yield better results in general than just shooting in ProRes to begin with.
The only other device that can capture the 4K or 2K raw out of the FS5 currently available on the market is the Sony AXS-R5 raw recorder, which is substantially more expensive, uses expensive proprietary media ($1800 for a 512GB card!!!) and also requires an additional interface to work with the camera making the Sony setup cost over $8,000 to run when factoring all accessories required and media, making the Odyssey7Q+ a no brainer at this stage for Sony FS5 owners.
Atomos have also announced that their newest Inferno 4K raw recorder will be able to actually record 4K DCI raw from Sony and other cameras, however this Inferno is not shipping until late this Summer.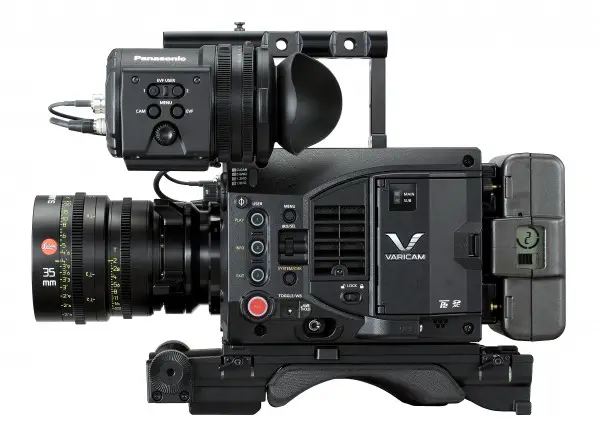 Panasonic VariCam LT RAW with O7Q+
DCI 4K RAW data up to 60p – the Odyssey RAW Bundle will allow full recording of all frame rates and resolutions available from the VariCam LT. The Odyssey LUT System includes LUTs for the V-Log signal available from the camera.
Support for the IO Industries Flare 4K-SDI camera will come in the next firmware update. The Odyssey RAW Bundle will provide CinemaDNG recording of 4K RAW up to 60p. RAW recording on the Flare 4K-SDI expands its dynamic range by two full stops.
In addition to the VariCam LT, FS5 and Flare 4K-SDI cameras, the Odyssey RAW Bundle offers support for the ARRI Alexa, Canon C500 and C300 Mark II, Indiecam GS2K, the IO Industries Flare 2K-SDI, and the Sony FS700 and FS7 cameras. Without the Odyssey RAW Bundle, the Odyssey7Q+ can record Apple ProRes HQ/422/LT in 4K/UHD/2K/HD from video sources, as well as 2K/HD DPX 12-bit 4:4:4 and Apple ProRes 4444(XQ)/4444.
[via Convergent Design]
Claim your copy of DAVINCI RESOLVE 16 - SIMPLIFIED COURSE with 50% off! Get Instant Access!