Announced at NAB 2016 last month, the Sony FS5 firmware version 2.0 is now is available to download the free. Firmware 2.0 is quite a substantial update as it mainly enables the 4K Raw recording to an external recorder (you still have to buy the raw license separately) and the Auto ND feature, which is killer as you can now compensate for exposure changes without affecting depth of field as you don't have to step down the aperture or open up, which in most cases can't really be done with high precision unless you use high end cine lenses and use wireless motors. Canon EF lenses are notorious for their stepping aperture, even though it's done in 1/3 increments, it can still be quite jarring to the casual viewer.
Not with the Auto ND in the new firmware – this thing is quite incredible, as you can see from the video below. But first back to Firmware version 2.0 and the other features it adds to the Sony PXW-FS5.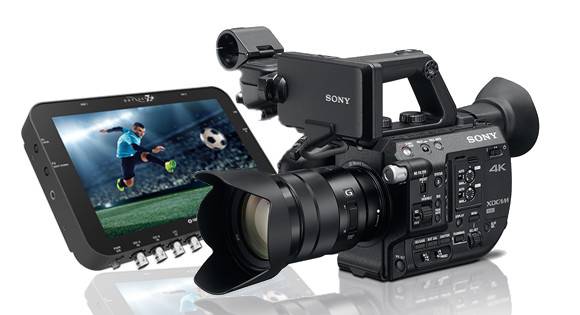 Sony FS5 Firmware 2.0 details:
The ND filter density can now be adjusted automatically.
Shooting and recording in RAW mode is now supported. ("CBKZ-FS5RIF" (sold separately) is required)
The zebra function has been enhanced, allowing you to select two types of setting. Also, the level settings can now be adjusted in 1% increments.
You can now select the audio that is output in the headphones.
You can now acquire and record position information when shooting using the GPS function.
Sony FS5 owners can download firmware 2.0 for free here.
See the Auto ND feature in action in the video below via ADELICA, a team of Italian wedding cinematographers:
Sony PXW-FS5 New AutoND test from ADELICA on Vimeo.
A very easy clip to show how smooth are the transitions on internal ND of Sony PXW-FS5
The new AutoND feature just added with newly released firmware 2.0 is awesome.
It's possible now to shot run n gun style with fixed aperture and shutter, without caring about DR loss due to ISO value change
In this clip ND filter was automatically set to 1/128 from the beginning (sun exposed) till 1/4 for indoor ending

Note: Scene is manually exposed for outdoor light, where ND reached it's top at 1/128. You may feel that indoor is underexpose. This happened because minimum ND is 1/4 so it can't go brighter than this.

Camera: Sony PXW-FS5 firmware 2.0
Lens: Sigma 18-35 f1.8 Art
Clip recorded in 1080p/50 50Mbp/s 4:2:2 10b – 35mm f 2.8 – 1/100 – ISO3200 – manual focus – Slog3/SGamut.Cine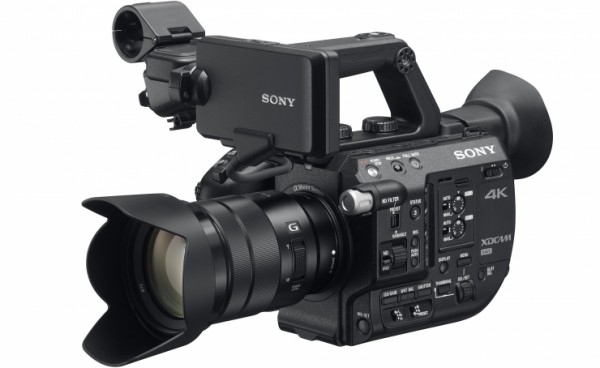 At this moment the 4K/2K Raw license, gleefully named CBKZ-FS5RIF which is said to cost around 500 Euros or $600 in the US, is still not available to purchase from resellers. Sony have said it will be released in May, and as we're half way through this month I'd expect it will probably be available the last week of the month. That's just a guess at this stage, I won't be surprised to see it pushed to June though.
Either way, it is a good signal that Firmware 2.0 has been released as scheduled now. There seem to be quite the confusion as to how the Raw recording will work with the Sony FS5.
Here's the short version of what you need to recorder Raw from the FS5 (granted you already have one).
Step #1: Download firmware 2.0 from Sony here. It's free and is a requirement the camera have it installed as it enables the Raw functionality through the 3G-SDI connection out to compatible 4K Raw recorders.
Step #3: Buy the Odyssey RAW Bundle from Convergent Design – currently $995 (with free updates for life)
Step #4: Buy the Sony CBKZ-FS5RIF – 4K Raw license for the FS5 ($600 – to be available soon through Sony Pro authorised resellers)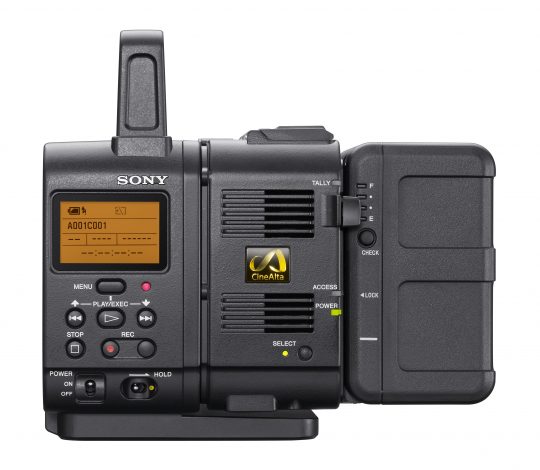 For those who for some reason want to record on the Sony proprietary 4K Raw recorder the AXS-R5 (in case you already own one for your F5/F55) instead of using the more affordable Odyssey7Q+ you'd also need the HXR-IFR5 interface for the FS5 and some proprietary media, which costs $$$. See links below:
Also, don't forget to enter the 5DayDeal $10K Giveaway by clicking the link here or image below.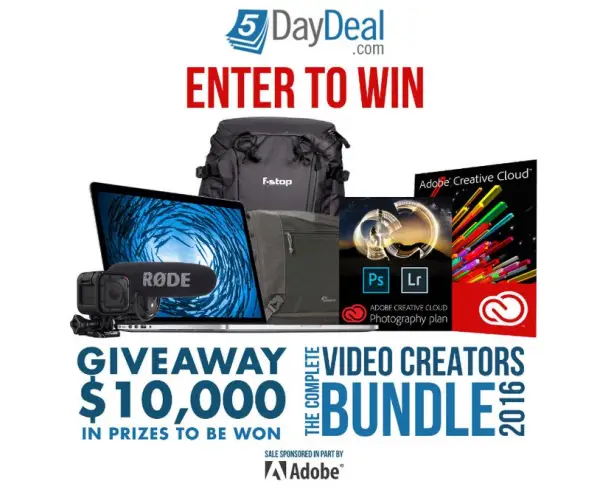 We're super excited to be a part of the creators participating in The Complete Video Creators Bundle 2016 which launches May 19th! Enter here to win $10K worth of prizes including a 13-inch MacBook Pro!
Claim your copy of DAVINCI RESOLVE 16 - SIMPLIFIED COURSE with 50% off! Get Instant Access!