Five months after Chinese budget camera maker Kinefinity has announced their latest 6K cameras – Kinefinity MAVO LF and MAVO 6K S35, the company now spills the beans on the full specifications and pricing for the MAVO LF.
The camera features the large-format 6K (6016×4016) sensor measuring in at 36x24mm while being able to record at 6K resolution up to 75 fps. The full-frame MAVO is expected to ship at the end of October selling for $11,999 for the camera body.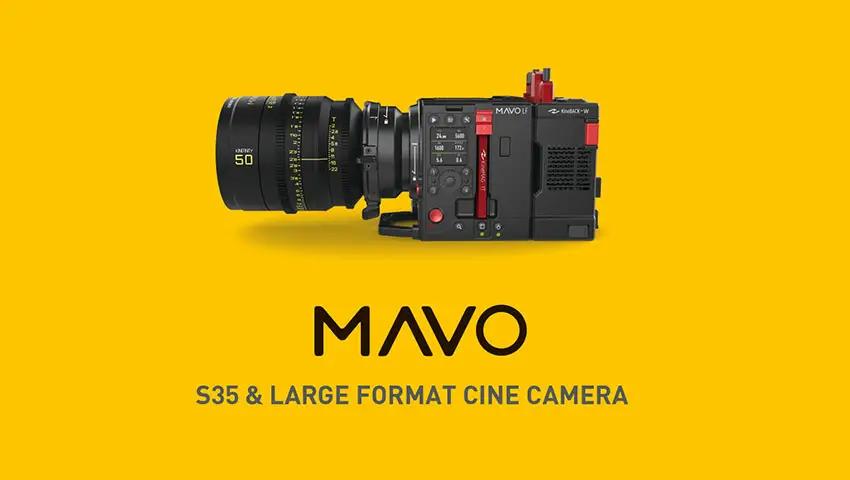 Meanwhile, it seems that there's also a significant firmware update in the making that's just around the corner as well as proprietary KineRAW 2.0 that's set for release at the end of the year. Just like the MAVO and TERRA cameras, the MAVO LF feature an Omni KineMOUNT which can be easily converted to PL, EF and Sony E mount.
The MAVO LF also gets a Dual Base ISO of 800/5120, unlike the regular MAVO that has a single base ISO of 800. Currently, the camera can record ProRes or cDNG formats, whereas the Kinefinity's RAW codec KineRAW is expected to be available at the end of the year.
Kinefinity MAVO LF Specifications
6K 3:2 Full-Frame Format CMOS Sensor; Active area: 36x24mm;
Native KineMOUNT as omni mount to be PL/EF/SONY E by solid mounting adapters
Dual Base ISO (5120-800); Max: 20480;
Shutter Angle: 0.7°~358° with rolling shutter
Dynamic Range: 14+ stops
FF 6K Wide: 6016×2520, 6~75fps; FF 6K: 6016×3172, 6~50fps; FF 3:2, Open Gate: 6016×4016, 6~40fps; FF 4:3 Ana: 5376×4016, 6~40fps; FF 6:5 Ana: 4864×4016, 6~40fps;
 S35 4K Wide: 4096×1600, 6~100fps; S35 4K: 4096×2160, 6~75fps;
Other Cropping: 3K Wide: 3072×1200, 6~150fps; 2K HD Wide: 2048×860, 6~200fps;
Recording Formats: Compressed cDNG, ProRes422HQ/422/LT/Proxy, ProRes4444, ProRes4444XQ, Compressed KineRAW 2.0 (available at the end of 2018)
Record Media: 2.5″ SSD with 7mm Height
In-camera MIC; 3.5mm MIC-in; KineAudio* with 48V Phantom Power XLR;
Preset: Neutral, Support Custom 3D LUT
Weight: 2.1 lb / 990 g;
Size: 4.5×4.3×3.7″ / 115x110x95 mm;
Price: $11,999 (body only)
Availability: Oct 2018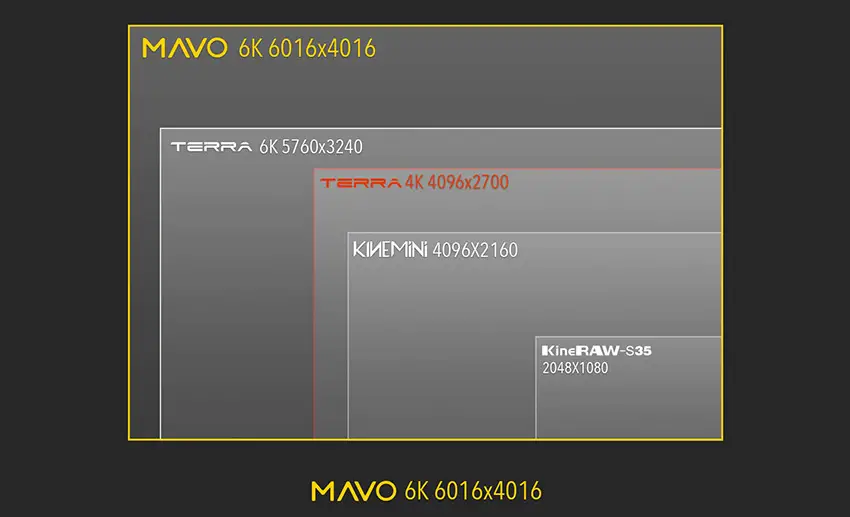 Kinefinity also unveiled the pricing for a premium kit which besides the MAVO LF camera body itself includes Movcam's DarkTower DT2000 Wireless System, all selling for $17,999. You can now pre-order the MAVO LF by placing a refundable deposit of just $149. The MAVO LF is expected to ship at the end of October. For more information, head over to Kinefinity's official website.
[source: Kinefinity]
Disclaimer: As an Amazon Associate partner and participant in B&H and Adorama Affiliate programmes, we earn a small comission from each purchase made through the affiliate links listed above at no additional cost to you.
Claim your copy of DAVINCI RESOLVE - SIMPLIFIED COURSE with 50% off! Get Instant Access!