File this under "rumours", but similar to what has been reported by a few rumour sites, I have heard from two other sources, who claim to be close to Canon in some capacity, that the company is prepping a big camera launch for IBC 2016 in September. Chances are the announcement may actually be made in late August and the camera unveiled for the first time during IBC 2016 in Amsterdam, which this year runs from Sept. 9-13th. Last year the show was a pretty quiet affair for Canon, with arch-nemesis Sony sort of stealing the spotlight with the A7s II and Sony FS5, which they both showed at IBC 2015 for the first time.
For those of you reading this from North America, IBC is sometimes dubbed "Euro NAB" – as it is the largest broadcast equipment trade show in Europe. It attracts over 55,000 visitors from all over the world and all the major players in the industry as well as new faces exhibit at the show and demonstrate their latest kit. This said, IBC seems like the perfect platform for a big camera announcement.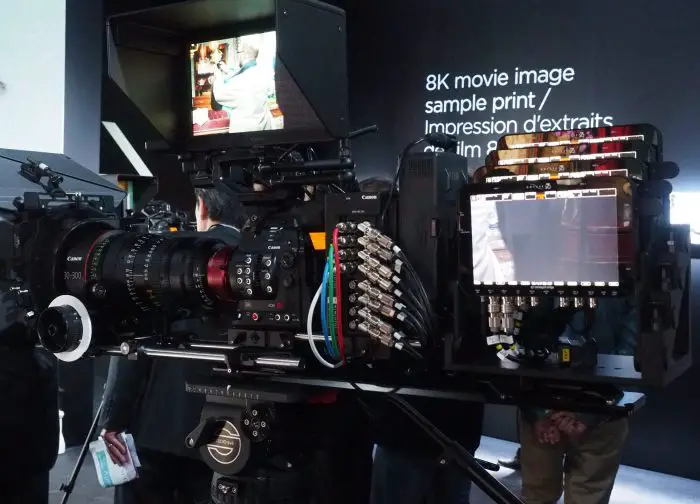 According to my sources, the camera is to have a "shoulder-mount" like design, which will be more in-line with ENG cameras rather than the current EOS Cinema lineup, and feature some form of 4K recording and even possibly higher resolution recordings. This will not be the 8K camera prototype, that Canon officially announced they are working on and have demoed at NAB this year as well as during Canon Expo 2015 in Paris. We reported on the 8K camera that Canon are working on back in September 2015.
The new camera is expected to come in around below £16-18K GBP or somewhere below the $26,000 mark, although the price has not yet been finalised and probably won't be until after the pre-IBC announcement later in August. It may also change substantially up or down (less likely) post-announcement.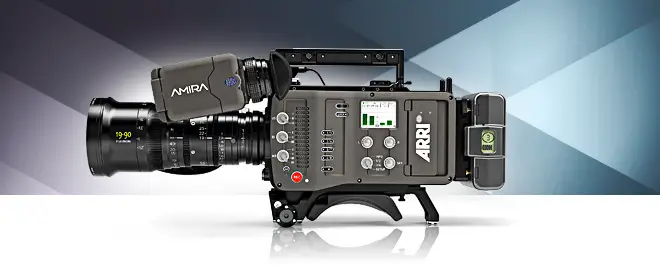 Whether they will call this camera a Canon C500 Mark II, or a C700 is not yet known, but this will be Canon's top cinema camera and will be aimed at the more upscale ARRI Amira market, which is a £30K camera when you add-on the licenses and accessories. The shoulder-mount design will also be a major departure from we're used to seeing from Canon, definitely a first for them, and maybe even the first of a new division/lineup of cameras different than the Cinema EOS currently comprising of C100/C100 II/C300/C300 II/and C500.
My guess is that this will be a 4K/120fps camera with 240fps Full HD slow-motion without sensor cropping, and also maybe some for of internal Raw recording. It will probably record onto dual CFast 2.0 cards and use V-mount/AB batteries due to higher power consumption (more than the C300 II). I'll be at IBC this year and will report on this new camera when announced. Until then, take everything with a grain of salt.
Claim your copy of DAVINCI RESOLVE 16 - SIMPLIFIED COURSE with 50% off! Get Instant Access!