You know when someone says something along the lines of, "I've got really BIG news" and then they tell you and it's extremely underwhelming – like 10% off of something you didn't need in the first place? Well, this is NOT that kind of news!
We don't use the word "BIG" lightly. So what is the big news we speak of? Here it goes: Today marks the first day of the absolute biggest (and I do mean BIGGEST) online event for video creators. It kicked off with a giveaway worth over $10,000 and will continue through June 8th.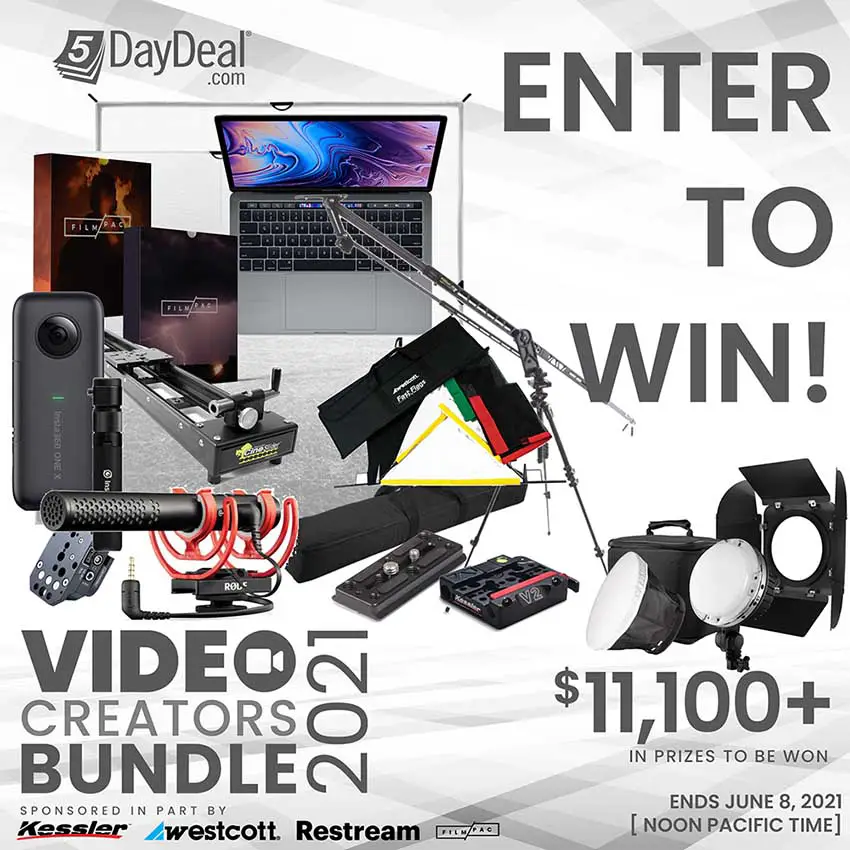 Thousands of video creators from around the world will be coming together to raise money for charity, get free tips from filmmaking pros, network with others, partake in the largest video creator bundle event (saving thousands of dollars on video making resources), and yes, enter to win sweet prizes to excel their art!
WILL YOU JOIN US? It's The Complete 5DayDeal Video Creators Bundle event and, while the bundle will only be available for 5 days. You can enter to win 1 of over x prizes right now!
The 5DayDeal team has been working for months to secure an assemblage of spectacular tools, software, subscriptions, and other items to help video creators of every level succeed.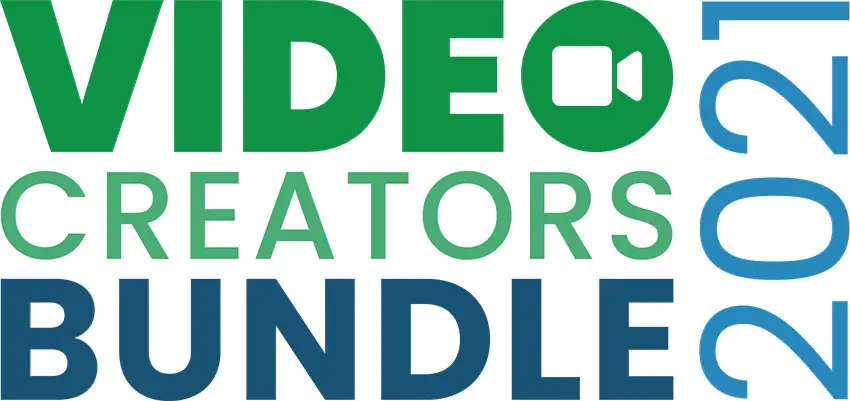 Through June 8th, you'll have numerous opportunities to enter to win one of the prizes from a collection worth over $10,000. Winners will be picked each day from June 3rd through 8th, during the annual video creators bundle sale and online event!
Here's what's up for grabs:
(1) FILMPAC 4K Unlimited Annual Membership
(2) FILMPAC HD Annual footage memberships
(3) Restream 1year to the Professional Tiered at restream.io

(1) Rode VideoMic NTG

(2) Westcott Solix Bi-Color 1-Light Compact Kit

(1)

Westcott

Scrim Jim Cine Kit (8' x 8')
(1)

Westcott

Scrim Jim Cine Kit (6' x 6')\
(1) Fast Flags Kit (18″ x 24″

(1) Kessler custom-wrapped CineSlider (Traveler Size)

(1) Kesslier Pocket Jib Traveler
(1) Kessler Mag Max 3A DeWalt Battery Adapter ($250)+ Kwik Release Receiver V2 ($140) + Kwik Short Plate ($35)
(3) 100 Giftcard to gripsupport.com

(1) 13" MacBook Pro

(1) Insta360 ONE X + Selfy Stick + 2 batteries
There are so many (simple) ways to enter and none of them require you to purchase a thing! So, what are you waiting for? Use the following link to get in right away! Good luck!
Claim your copy of DAVINCI RESOLVE - SIMPLIFIED COURSE with 50% off! Get Instant Access!