Firmware update v2016.6 from Convergent Design is the biggest one yet they've released for their Odyssey7Q+ and Apollo recorders. The latest firmware update adds the much-awaited Sony FS5 4K/2K Raw functionality to the O7Q+ (for those who've purchased the Odyssey Raw bundle from CD) alongside a ton of new features for both recorders. Convergent Design have been doing an outstanding job with their Odyssey7Q+ 4K Raw recorder and their newer Apollo multi-viewer/recorder/switcher with constant new updates ever since their release enabling new functionality, fixing bugs and adding even more features than most of us expected. CD announced back in April, they'll support the 4K raw out of the Sony FS5, and now that the (paid) Sony 4K license upgrade for the FS5 is finally shipping, FS5 shooters can finally record 12bit 4K raw from the Sony FS5 onto the Odyssey7Q+.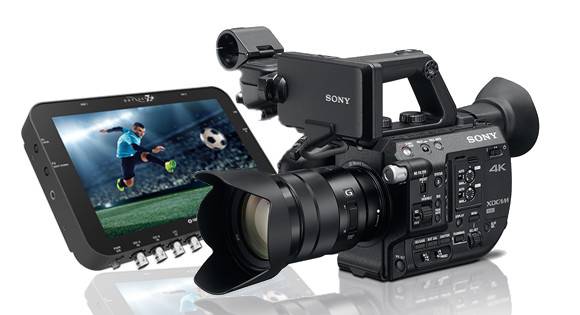 At this moment no other 3rd party recorder on the market (and the only other recorder next to of course Sony's own AXS-R5 which ain't cheap) can take advantage of the CinemaDNG 4K and 2K Raw recording from the FS5. The upcoming Atomos Shogun Inferno will support the Sony FS raw functionality upon release next month according to the manufacturer.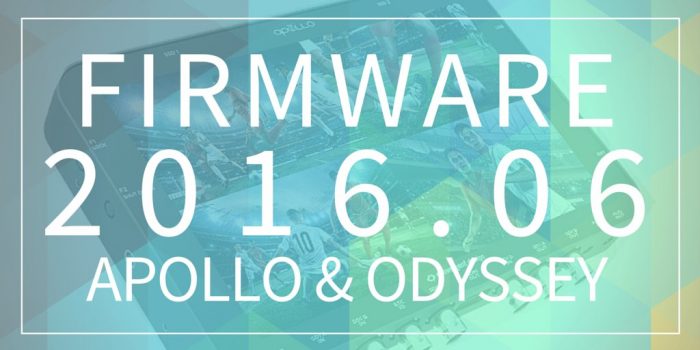 Major New Features in Firmware v2016.6 (Apollo and Odyssey7Q+ with Apollo Option)
Apollo Double Master Recording – Double Master Recording Capture files to two SSDs simultaneously for instant backup. Hand one off to production and hold the other for safe keeping.
A/V Align for Apollo recorder – allows users to mix cameras with different signal latency and keep both audio and video in sync. Mix cameras from different manufacturers and with different signal processing and compensate for their delays in outputting signals.
3:2 Pulldown Removal – mix HD 3:2 Pulldown video cameras with 24p cameras. Mix cameras that output 24p as 1080i60 with embedded 3:2 pulldown and cameras that output 1080p24, all on the fly with matching timecode.
Live Switching Dissolves – 3 x speeds of dissolves available in live switching. A shortcut button allows alternating between cuts and dissolves for a more professional live edit.
8 Channel Audio – record eight tracks of audio for each SDI video input. Apollo Dual-4K offers up to 16 total audio tracks and Apollo Quad-HD offers up to 32 audio tracks. (All Odyssey models and Apollo)
Additions to Odyssey Raw Bundle:
Sony FS5 4K Raw – Free addition to O7Q and O7Q+ Raw Bundle (requires Sony FS5 4K license – $499 at B&H) – CinemaDNG raw or CinemaDNG to ProRes conversion.

4K/60p
4K/120fps – 4 second burst only
2K/240 fps continuous

IO Flare 4K Raw – IO Flare 4K RAW Recording Record in CinemaDNG. 4K60p. The only portable RAW recorder for the IO Industries cameras. (O7Q and O7Q+ with Raw Bundle)
8 Channel Audio – Eight-Channel Audio Eight tracks of audio for each SDI video input. Apollo Dual-4K offers up to 16 total audio tracks and Apollo Quad-HD offers up to 32 audio tracks. (All Odyssey models and Apollo)
New Version of Convergent Design's Apple ProRes Transfer Tool v2.4 – for Apollo multitrack files, select which tracks to transfer. Offload a Live-Switch or Quad-Split quickly to give to a client and then later offload all of the files.
Convergent Design have also prepared a very thorough overview video of what firmware v2016.6 includes. You can check it out below:
Apollo Tutorial Firmware v2016.6
Convergent Design Apple ProRes Transfer Tool v2.4 Tutorial
To download firmware version 2016.6 and get all the new functionality head over to Convergent Design's website here.
Claim your copy of DAVINCI RESOLVE 16 - SIMPLIFIED COURSE with 50% off! Get Instant Access!