An obvious drawback of the current SSD technology in comparison to conventional spinning hard drives is the lack of greater storage capacities that the latter already provide for years. Overall, it's an essential aspect of storage media technology where solid state drives still need to catch up. Fortunately, one of the world leaders in memory solutions Corsair has come up with an exciting product lineup that pushes the status-quo in those terms in the right direction. The company recently announced its top-tier Neutron Series XTi SSDs that will come in multiple capacities, including 240 GB, 480 GB, and 960 GB units along with a 1920 GB SSD combining the latest NAND technology, solid-state drive's performance with HDD's capacity. On top of that, Neutron Series XTi SSDs follow the universal 2.5-inch standard and easily mount in desktop PCs and other devices with 2.5" drive bays.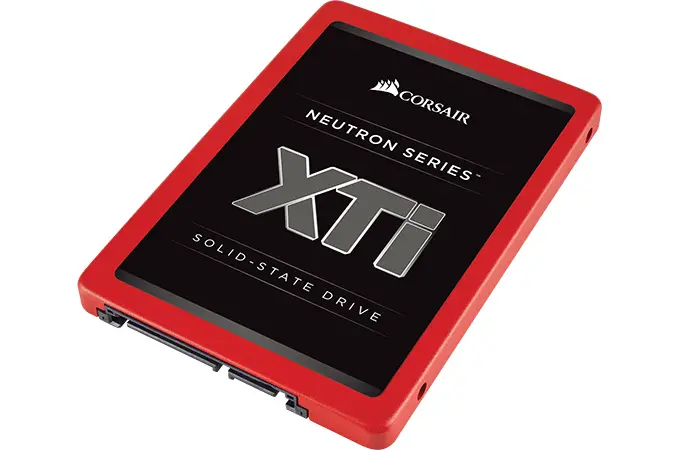 Each unit of the high-performance Neutron Series XTi boasts exceptional transfer speeds of up to 560 MB/sec, 540 MB/s sequential write, 4KB random read of up to 100,000 IOPS and 4K random write of up to 90,000 IOPS. In other words, all four drives can handle with ease very high sustained transfer rates making it possible to capture and edit professional Full HD and 4K uncompressed video in real-time. Moreover, the Corsair latest Neutron XTi SSDs also feature an expanded cache along with end-to-end data path protection, ensuring your media has a reliable and robust protection against corruption and unexpected power loss failures.
Neutron Series XTi SSDs also provide an ultra-consistent and solid performance due to the advanced SmartFlush and GuaranteedFlush technologies as well as a host of error correction features. These drives have low power consumption and improved energy efficiency as well as enhanced lifespan due to static and dynamic wear-leveling that prolongs the life of each unit. Just like the older Neutron XT series, the latest Neutron XTi SSDs can be a perfect fit for your Blackmagic Production 4K Camera or Atomos Ninja 2 Recorder. Significant differences between the Neutron XT and the Neutron XTi lines are the newer NAND flash memory and the addition of a 1920 GB model to the latest lineup.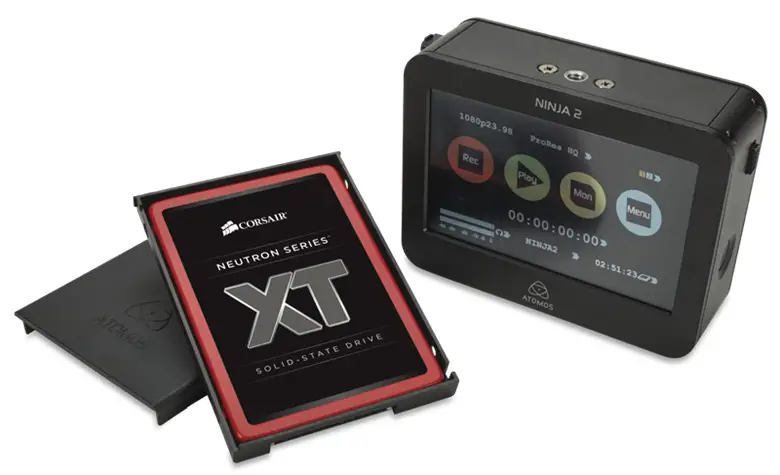 Regarding price and availability, all four units can be ordered at any of the Corsair's worldwide network of authorized retailers. The smallest Neutron Series XTi 240 GB comes with a retail price of just $89.99, whereas the Neutron Series XTi 480 GB and the Neutron Series XTi 960 GB will set you back $159.99 and $329.99 respectively. Unfortunately, pricing for the upcoming Neutron Series XTi 1920 GB is still not available. Another great news is that all Neutron Series XTi SSDs are backed by a 5-year warranty as Corsair customer service, and technical support is also provided.
[source: Corsair]
Claim your copy of DAVINCI RESOLVE 16 - SIMPLIFIED COURSE with 50% off! Get Instant Access!