After five months of development, four rounds of rapid prototyping and already successfully funded Kickstarter campaign, the Smoovie gimbal is ready to be delivered in June to its first eager backers. For those of you who are not aware, Smoovie is a video stabilizer that literally fits in a pocket being the most affordable option for recording smooth video on the go with a smartphone or a GoPro camera. Due to its revolutionary design, the unit is significantly lighter and more compact than other available video stabilizers in its class, plus it offers simple hassle-free setup.
The magic sauce of Smoovie is in its tiny, powerful magnets found at the hinge of the gimbal. Instead of relying on weight and friction, Smoovie cleverly uses magnetic force, thus allowing anyone to record smooth video without all that hassle that comes with the bulkier stabilisers available out there. The patent-pending gimbal design uses two lightweight but super strong neodymium magnets. This magnetic attraction is what keeps your camera steady by reducing the shaking created when you walk or move.
Furthermore, Smoovie comes with a universal smartphone grip that keeps your device safe and secure with its protective rubber pads. To set up Smoovie you just need to pull out the telescopic counterweight balance to the marker for your smartphone or GoPro and you're ready to roll.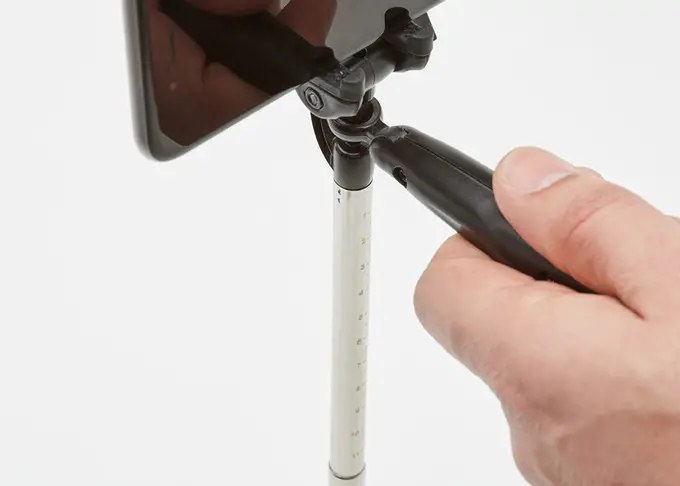 The setup also has an adjustable tilt bracket, so you can aim your camera at the angle you need before you start shooting. There is also a dedicated Smoovie Plus option available for GoPro shooters. With this version, users will get an additional interchangeable adapter to use with a GoPro tripod mount.  You can even attach a selfie stick or tripod to Smoovie via its handle. This makes the unit even more versatile and flexible when shooting.
The best part of Smoovie, however, is its price. The gimbal will be just $19.99 once it hit the shelves in June which is indeed unheard price of any gimbal to date. Currently, you can purchase five units for only $72 which is the lowest price per unit one can ever get. To claim your Smoovie follow this link or head over to Smoovie's Official Kickstarter page.
[source: Smoovie]
Disclaimer: As an Amazon Associate partner and participant in B&H and Adorama Affiliate programmes, we earn a small comission from each purchase made through the affiliate links listed above at no additional cost to you.
Claim your copy of DAVINCI RESOLVE - SIMPLIFIED COURSE with 50% off! Get Instant Access!