I am quite fond of the new C300 Mark II, which isn't so new anymore, but given the fact that Canon tends to upgrade their upper echelon Cinema EOS cameras in 4 year long intervals, I'd say it's still pretty new according to Canon's standards. Upon release last year, Canon surprisingly decided to stick with their habit of pricing the C300 II higher than similar cameras – and introduced the much awaited C300 successor at the same $16K price that the original was introduced at four years prior. This move of course didn't earn them many brownie points in freelancers' circles and those who hadn't bought a Sony FS7 up until that point, probably bought one after the announcement. The Sony FS7 still remains a more affordable camera, and arguably similarly potent when it comes to 4K capabilities and slow-mo.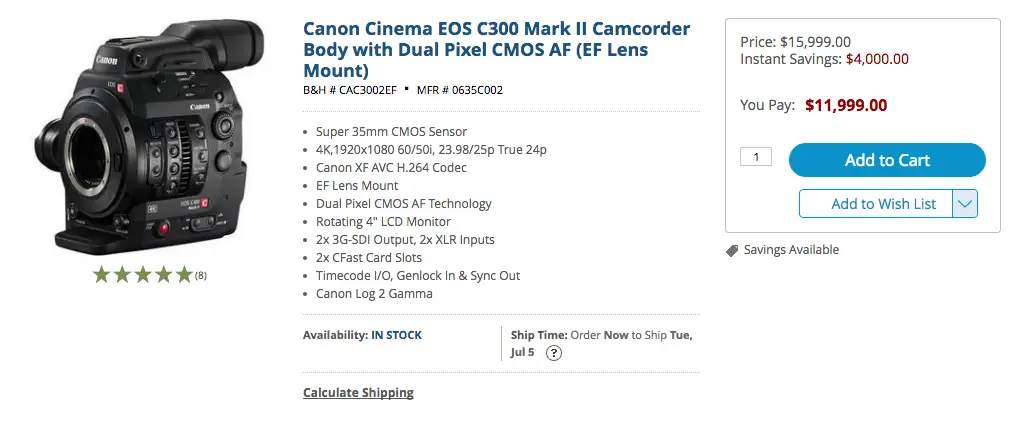 It took Canon about a year to realise that at $16K the C300 Mark II wasn't selling as good as they wanted, due to many factors, one of which was the strong sales of major competitor Sony FS7 and other competing cameras, so they decided to reduce the price of the camera by $4,000 in the US and around £2,100 in the UK. This is a global price reduction, so regardless of where you are in the world – speak to your local Canon dealer to find out the new price in your region.
Dapper Barbershop – Shot on Canon C300 MKII in 4K from 4K Shooters on Vimeo.
Even at $11,999 the Canon C300 II still costs a few pennies more than the FS7 (which is currently around $8 grand US body only) but with the upcoming Canon LOG 3 firmware update and a few more updates scheduled for the near future, the C300 II is certainly becoming a more tempting and reasonable choice for mid-level documentaries and corporate productions. The AF capabilities of the camera are currently unrivalled in the business and with the love that Canon EF lenses get, expect to see the C300 II make more and more appearances on set soon.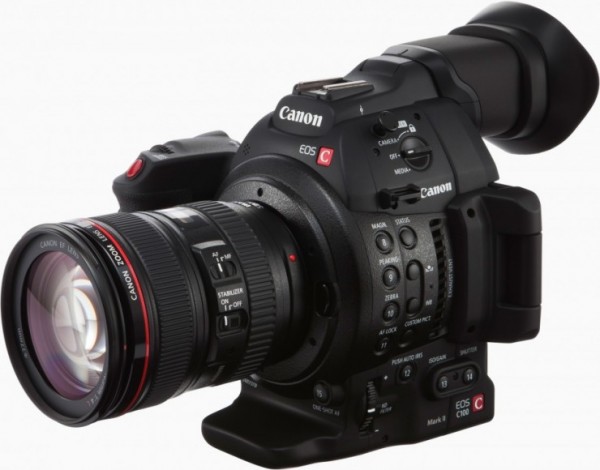 There is also good news for those interested in picking up a Canon C100 Mark II soon, the camera gets a decent $1,500 discount bringing the price in the US to $3,999 – making the smallest Cinema EOS camera even more appealing to budget conscious shooters. When paired up with an Atomos Ninja 2 for example, the C100 II can delivery some stunning images that satisfy broadcast and cinema exhibition applications.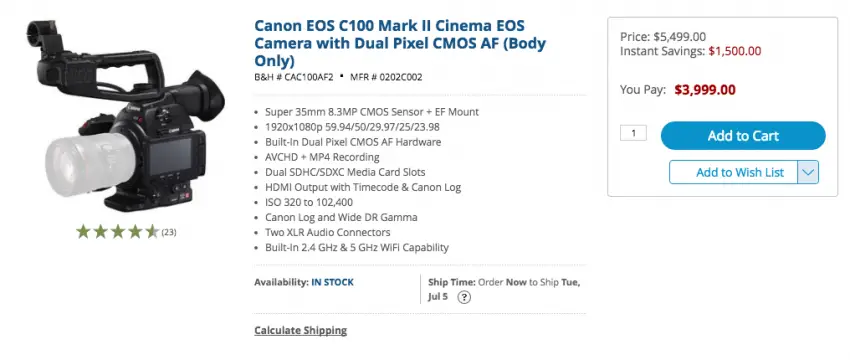 Follow this link for all Canon Pro video rebates and promotions for July 4th.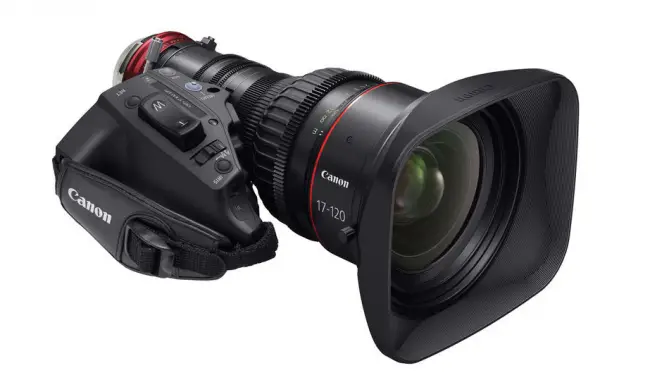 The premium Canon CN7x17 KAS S Cine-Servo 17-120mm T2.95 in either EF or PL mount is getting a $5,000 price reduction as well. These Canon price drops do seem to be here to stay even after 4th of July, so definitely not temporary.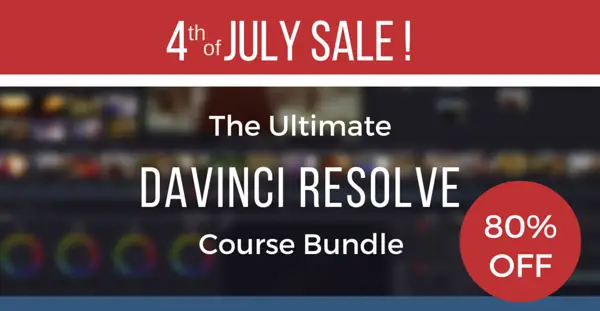 However, our 4th of July 80% Off Sale on the Ultimate DaVinci Resolve 12.5 Training Bundle will be over soon, so for those of you who want to learn how to grade and edit in Resolve 12.5 you might want to head over to our Store here.
The Resolve 12.5 Training Sale Ends 4th of July 23:59pm Los Angeles time.
And while we're on the subject of sales and deals, I just want to let you know we've added a brand new "How to Conduct Remarkable Interviews" online course to the 4K Shooters Online Store, created by the awesome folks at Muse Storytelling, who have been doing this for years and have really mastered the craft.
The course is priced at $147, but for a limited time you can get 10% off by using the code 4KShooters at checkout. Check it out here, it's quote remarkable and will transform the way you shoot interviews.
Claim your copy of DAVINCI RESOLVE - SIMPLIFIED COURSE with 50% off! Get Instant Access!